Understanding the concepts of finance requires knowledge of private equity. Any corporation can raise funds through one of two methods: equity or debt. In addition, equity is split into two categories: public equity and private equity.
The equity raised is referred to as public equity when a corporation issue shares through an initial public offering (IPO) or any other public market. When money is raised in a private corporation from private sources or institutions, it is referred to as private equity.
Investing in private enterprises often yields higher returns for private equity investors since they invest in growing companies rather than matured ones. Their investment tenure varies depending on the fund strategy, but the majority of private equity firms exit through an IPO or strategic sale. Some of the best private equity firms in India are-
INTERNATIONAL PRIVATE EQUITY FIRMS HAVING PRESENCE IN INDIA
1. The Blackstone Group
With its headquarters in New York, USA, Blackstone Group is a private equity, financial services and assets management based firm. It has over USD 232 billion assets in private equity. Its India Office is located in Mumbai. Blackstone has helped to inject over $1.7 billion into India's healthcare and real estate industries. They are patient investors and seek long-term results.
2. TPG Growth Capital
With its India Office located in Mumbai and headquarters located in San Francisco, United States, TPG Growth Capital is a private equity investment firm focused on growth capital and leveraged buyout. Its main focus is distressed assets. TPG's entrance into India has been particularly focused on the financial services industry. In 2006, it invested $100 million into Shriram City Union Finance. In February 2015, TPG announced that it would purchase a minority stake in Manipal Health for $146 million. Overall, TPG Growth Capita has a bullish view on the Indian Pharma and IT sector.
3. Everstone Capital
With its headquarters in Singapore and its India Office located in Mumbai, Everstone Capital is a private equity and real estate investment firm having a presence in not only India, but South East Asia. It has around $4 billion assets under management. Its main focus is on healthcare, retail, financial services, business services and education. Its prominent investments include deals with OmniActive, Servion, Modern and Hinduja Leyland.
4. The Carlyle Group
With successful investments of over 200+ billion dollars around the world, The Carlyle Group is one of the world's largest private equity companies. It has its headquarters in Washington DC, United States and India office in Mumbai. It focuses on sectors such as manufacturing, consumer, healthcare, etc. However, it does not invest much in real estate. It's investments deals in India include SBI Cards, PNB Housing Finance, HDFC, India Infoline, SeQuent Scientific, Metropolis Healthcare, Delhivery Logistics. Carlyle also bought a 20% stake in the Indian pharmaceutical firm – Piramal Pharma and a 25% stake in Bharti Airtel's data cent business.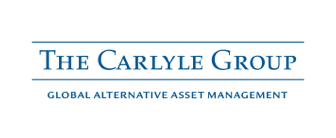 5. CVC Capital Partners
With its quarters in Luxembourg and India office in Mumbai, CVC Capital Partners is a private equity and assets management firm. Through over 24 offices, it has a presence in Europe and Asia. This year, it also entered the IPL franchise in India, by winning the bid for the Ahmedabad IPL team. CVC capital is globally bullish on sports investments. CVC Capital holds a majority stake in Healthcare Global Enterprises Ltd and UnitedLex Corporation, a technology and legal processing company in India. It also struck a $5 billion deal with Hindustan Unilever for tea business, and picked up minority stake in Shilpa Medicare's API business.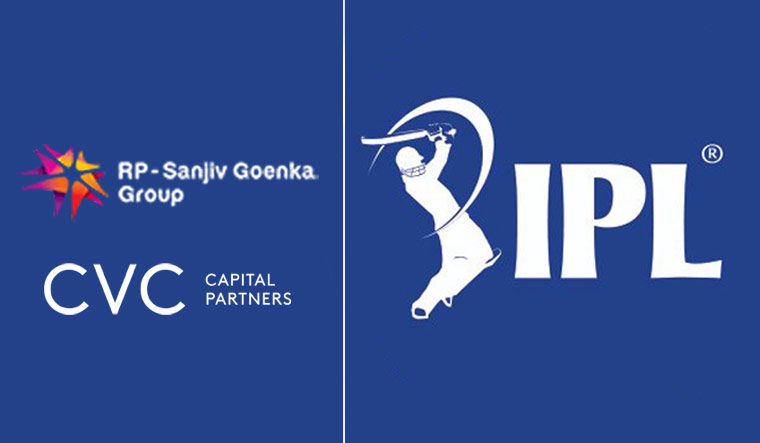 DOMESTIC PRIVATE EQUITY FIRMS IN INDIA
1. Kotak Private Equity
As one of the most esteemed private equity firms in India, Kotak Private Equity Group invests especially in the healthcare infrastructure industry in India. It is located in Mumbai and has raised over 2.8 billion dollars in private equity funds. Their investment strategy is to fund future leaders. Outstanding management teams businesses that have a strong competitive edge and long-term growth. As investment companies such as Natco Pharma Ltd., Manipal Health, Bharat Fritz Werner Ltd. and Bharat Serums and Vaccines Ltd. Overall it invests in sectors such as consumer, infra, real estate, healthcare and financial services.
2. Chrys Capital 
Located in New Delhi, Chrys Capita is one of the leading investment and private equity firms in India. Through its 8 funds, it manages over $4 billion worth of assets. It focuses on healthcare, IT, IT services, consumer and financial services sector. Its portfolio consists of companies such as Infosys, HCL, Bajaj auto finance, Axis Bank, Yes Bank, IpcaLab, and Firstcry. Since it was founded in 1999, Chris capital has invested in more than 50 projects and raised more than $2 billion in private equity funds.
3. Motilal Oswal Private Equity
Located in Mumbai, MOPE advisors Private Ltd. is an asset management division of Motilal Oswal group. The aim of the company is to invest in mid-market space where there is an acute need for capital. They prefer companies led by market leaders or led by first generation entrepreneurs. The sectors it focuses on are consumer, real estate and financial services. Over the years, MOPE has invested in more than 24 small and mid-size companies. We have investments in companies such as Ganesh Grains, AU Small Finance Bank, Glass Wall Systems and Intec Capital Ltd.
4. True North's India Value Fund
True North is India's first private equity fund to raise money from the domestic market. It was founded in 2000 and it launch the value fund with an investment size of around $2 million. Located in Mumbai, it focuses towards mid-market sized and profitable companies. It focuses on sectors such as consumer products and services, financial services, healthcare and pharmaceuticals, and IT and IT services. It chooses pioneering and disruptive companies which have a management team willing to innovate digital solutions globally. Some companies it has invested in are ACT Fibernet, IDFC First Bank, Policybazaar.com, Fincare and Aster DM Healthcare.
5. ICICI Venture Fund
A subsidiary of ICICI Bank, ICICI Venture Management Fund is one of the oldest private equity funds in India. It has launched for India advantage funds and manages over $4 billion worth of assets. Its headquarters are located in the commercial capital of India, Mumbai. It focuses not only on private equity but also real estate, infrastructure and special situations. The strategy is to invest in mid-market companies in India with a strong value proposition, substantial growth prospects and domestic or international competitive advantages. ICICI venture PE has invested in more than 55 companies in sectors such as insurance, media and entertainment, food, banking and financial services, healthcare, etc.

Even though private equity firms are a relatively new concept in India, they are here to stay. For those investors who do not want to follow the crowd and want to adopt a different and more patient approach, private equity is the way to go. Whether the private equity firms invest as venture capitals, real estate or buyouts, it surely has a daughter school in the days to come.