Introduction
CarDekho is a web app that provide its users with the in and out of an automobile. The business model of Cardekho involves its business plan, revenue model, its competitors, SWOT Analysis and many more.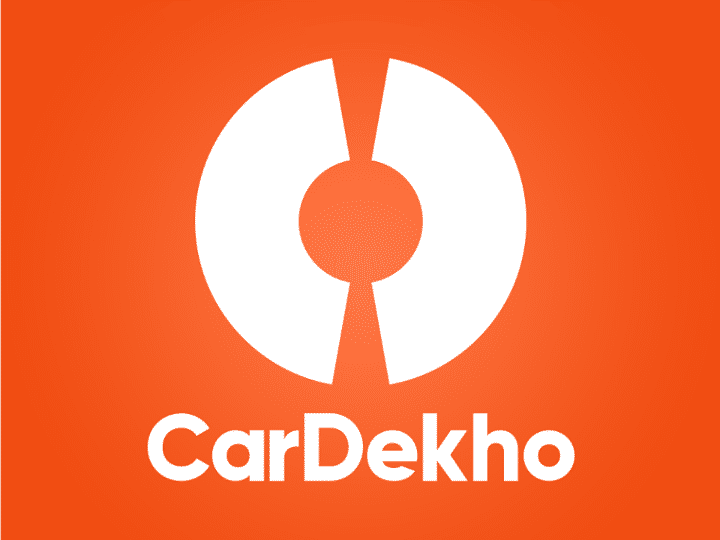 CarDekho.com website boast rich content about automobile industry including but not limited to expert reviews, detailed specs, and prices of cars, comparisons of cars, pictures, and videos of an exhausting range of car brands and models.
Business Plan
Cardekho has established its business model in various models including B2B, C2C. Cardekho serves as a knowledge-based eCommerce website.
Its an innovative business model where used car dealers are allowed to list their cars for free in the classified section but indirectly incentivizes them to avail of the certification service as the certification helps them sell the car faster and at a better price.
The company also offers various financial services to aid customers, like instant car loans and car insurance schemes. These financial services are presented by CarDekho in association with BankBazaar.com and Berkshire Insurance respectively.
CarDekho is more or less like a virtual car dealer, which is technically sound, updated, and most importantly, provides an effortless 360-degree experience to its customers.
CarDekho claimed that it works actively with over 4,000 new auto dealerships and 3,000 used car dealers across India.
Revenue model
Dealers Network
CarDekho provides with an interactive platform to search for and find the right car of choice. This is how CarDekho generates leads for car dealers.Cardekho works with thousands of car dealers across the country and gets paid for every lead it generates. Generating leads for dealers forms one of the most important source of revenue for the company.
Advertisement
CarDekho is able to attract advertisements from car manufacturers looking to rev up interest in their cars.
Trustmark Certification
TrustMark is a used car certification and warranty program under the CarDekho brand. It is like a certificate that endorses the quality of a used car – based on the checks performed by CarDekho engineers. CarDekho works with numerous user car dealers to accord the trustmark certification to used car being sold by them and makes money by charging them a fee for the services provided.
Commission Model
Cardekho also has tie-ups with car loan and insurance providers where they work on a commission model.
Competitors
Other marketplaces in India that deal with online automobile industry are:
SWOT Analysis
Strengths
Online Business: Cardekho provides online services such as online buying and online selling cars. This kind of business can be easily adaptable in the variable market.
Simple Process: They have simplified the process of providing services. Cardekho will be able to send suitable cars to your home with just some simple steps even when you do not get off your couch.
Financial Services: Financial issues are always taken into consideration when customers have the intention to buy a car. Customers are afraid of complex transparency processes.
A Vast System: With a vast network of channel partners across the country, Cardekho can easily find the cars customers want and also if customers are bored with face-to-face negotiating 20 or 30 times with customers to sell their old cars, it can help you to sell in just a blink of an eye. A vast network also helps Cardekho stand a good chance to have access to an abundant source of potential customers.
Great Fund: With great capital, Cardekho customers can be guaranteed for their cars trade.
Weaknesses
Limited Market: Cardekho mainly focused on India. It has branches in more than 100 cities. According to research, the pre-owned car market is so active. Cardekho should have branches in other countries.
Difference Between Online Valuation & Post Inspection Price: Cardekho buys and sells cars online, their customers can not have an inspection on their cars before buying, they can only have information which is provided by Cardekho via their website, so customers definitely will have wrong information about the products.
Negative Feedback From Customers: When it comes to product rating, there are 60% rated 1 start. Most customers are uncomfortable with the way Cardekho evaluates cars and gives their customers prices. It is low from customers' expectations. Besides, Cardekho's are also unsatisfactory with the services which are provided. It is high time for Cardekho to run a campaign to improve customers' experience.
Seasonal Business: Cardekho does not have substantial profit and is often idle during non-season.
Opportunities
Trend: People now have the intention to buy pre-owned cars. There are so many reasons why they do that, they do not have to pay some kind of taxes, expenses are less, the quality of secondhand cars has been improved, and so on. Besides, according to research, most people in the world buy a secondhand car with 67% at second-hand stores.
A Big Source of Old Cars: The number of old cars is increasing. To comply with environmental law, in some countries, they will have to leave cars which are still in good condition. Businesses can make full use of it by organizing car resale segments.
Developed Transportation: Nowadays, it is easier for people to bring a car from one country to another. With a source of cheap cars, a business can make a great fortune if businesses know how to manage everything.
Pandemic: In the age of pandemic, people may not be able to go to the physical store to inspect cars or have face-to-face negotiations with customers to sell their cars. In this situation, Cardekho will predominate the left. With an online store, Cardekho can keep functioning.
Threats
Lack of Trust: The fact that so many people are uncomfortable with the way Cardekho inspect and give a price. And as a result, Cardekho has a lot of bad feedback from customers. This will be a chance for Cardekho's competitors to take advantage and leave Cardekho behind.
Environmental Policies: In some countries, there are strict standards for cars before they have them imported into their country. Cardekho will have to invest a great amount of money if they want to have cars that can meet environmental requirements.
Condition of Cars: The condition of a car is not guaranteed which all time hinders a customer from purchasing a used car from Cardekho.
Conclusion
CarDekho is an online web portal provides all the related information in the Automobile Industry. It is India's leading car search platform that helps users to buy cars that are right for them.