Introduction
The Business model of Cashify involves its business plan, revenue model, its competitors, SWOT Analysis and many more. The company's gadget re-selling platform helps users calculate the current worth of their electronic gadget by studying elements such as model number, defects in the device, and physical condition, enabling customers with a platform to sell their old device.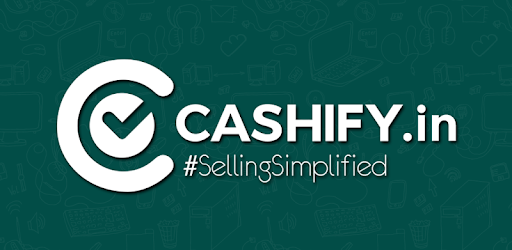 The marketplace is Cashify's core businesses – which connects customers selling old devices with our partners who are looking to buy second-hand devices. Cashify provides you the devices and the logistics.
Cashify was known as ReGlobe. The company dealt with e-waste management. It then forayed into the re-commerce sphere.
Business Plan
When it comes to the business model the company has been extremely unconventional. Leaving behind the B2B and B2C models they started C2B model. Cashify operates an eponymous platform — both online and physical stores and kiosks — for users to sell and buy used smartphones, tablets, laptops and other gadgets.
A significant number of smartphones sold in the country — and beyond — get returned to the e-commerce or retail outlets. The firm's enterprise business includes offerings such as a diagnostic tool to evaluate a smartphone's functional and physical aspects.
Selling a second-hand gadget is never easy in India. The sector here is unorganized. Finding a buyer who is ready to pay a fair price is a very daunting task in India.
Revenue Model
Their revenue model is simple. Buy old devices, add value to them, and sell them at a margin. The interested person fills up the details online. The representative analyses the device and pays the cash.
The major portion of Cashify's revenues come from the smartphones category, while it gains the remaining portion of its revenues from laptops.
Competitors
The business model of Cashify is quite unique but it is still faces competition. The company has a few competitors like:
uSell.com
InstaCash
Gazelle
Yaantra
Greendust
SWOT Analysis
Strengths
Haggle free, convenient & quick transactions

Instant cash payments

Free home pick up

Unique Pricing Algorithm

Wide dealer network
Weaknesses
Delayed Pick up:

Cashify fulfills its pickup either using its own logistics team or through

3

rd

party logistics partners. In regions where it has a higher number of pick up partners as

compared to its own logistics team, complaints for delayed pickups received are higher.
Cancellation by vendors:

There are also instances where partner vendors cancel the

orders because of which there is a loss of leads.
Hardware not listed:

As per their analysis of reviews, users have complained of not

all

models being listed on the platform. This leads to loss of opportunities for Cashify.
Backup Phone:

Cashify sales are directly affected because people usually keep their

phones as a backup
No Option to Negotiate:

Customer here can not negotiate the pricing. The current model

is such that it clearly gives out one clear pricing for the phones without physical examination. It is given only on the basis of inputs selected by the customers
Opportunities
Start on demand back-up phone service: The Demand and Supply has to be captured on an ongoing basis and reviewed on a Monthly basis. User reviews can be analysed using Text analytics and a Monthly Dashboard can be developed.

Focus on Tier 2 and Tier 3 cities

Chatbot: Cashify can design and develop an in-house chatbot or partner with a service provider to automate the interaction with customers. Few of the benefits of this solution are -This chatbot service only allow the consumers to negotiate with Cashify and bring in the much needed offline-like experience for consumers.
Threats
Poaching of Customers by cashify's sales executive

Platforms like Amazon/Flipkart offering exchange offers

Websites like Karma-Recycling recycling E-Waste
Conclusion
Cashify has been expanding its presence in India through physical retail points in recent years to solidify this trust. Cashify streamlines the sales funnel by sending highly engaging, and personalized campaigns across multiple channels.