Introduction
Goibibo, as we know is an online booking portal whose core differentiator is providing a seamless and trusted user experience in terms of the quickest search and flawless booking experience, faster payments, and settlement or refund processes. The parent company of Goibibo, which is well-known to have Naspers' support, is Ibibo Group. The business model of Goibibo includes its business plan, revenue model, competitors, SWOT Analysis, and many more.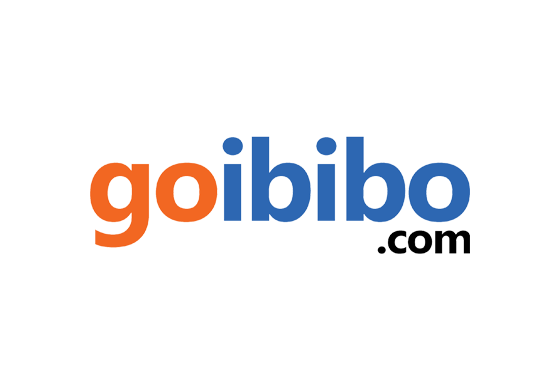 Goibibo is the most sought-after booking engine and has been consistently ranked at number one for its mobile application. Goibibo is a subsidiary of its parent company Ibibo Group. It is associated with travel and tourism industry and deals in online bookings.
Business Plan
Goibibo serves in the B2C space in the Travel and Hospitality Tech market segments.
Revenue Model
Goibibo, like many online travel agencies, has a business model that allows them to offer discounts on hotel bookings while still earning revenue. Here's how they do it:
Commission from Hotels: When you book a hotel through Goibibo, they typically earn a commission from the hotel for bringing in customers. Hotels are willing to pay a commission because Goibibo helps them fill their rooms and reach a wider audience.
Advertising and Promotions: Goibibo generates revenue by promoting hotels and travel-related services on their platform. Hotels pay for featured listings and advertising space on the website or app, which helps them stand out to potential customers.
Booking Fees: In some cases, Goibibo may charge booking fees or service fees, although these are often relatively small compared to the overall cost of the booking. These fees contribute to their revenue.
Cross-Selling: Goibibo doesn't just offer hotel bookings; they also sell flights, holiday packages, and other travel-related services. When you book multiple services together, they can earn additional revenue from these cross-selling opportunities.
Loyalty Programs: Goibibo has loyalty programs and reward systems that encourage users to book more through their platform. While this may involve discounts or cashback, it also fosters customer loyalty and repeat bookings, which can be lucrative in the long run.
Partnerships and Agreements: Goibibo often partners with airlines, banks, and other businesses to offer exclusive deals and discounts. They may earn a commission or fee for these partnerships.
Data and Insights: Goibibo collects valuable data on traveler preferences and behavior, which they can use to optimize their offerings and potentially sell to other companies in the travel industry.
Competitors
Here is a list of the top 10 competitors of Goibibo:
Ixigo
Make My Trip
Traveloka
EaseMyTrip
Cleartrip
Via.com
Expedia
Yatra
eDreams ODIGEO
Ibibo Group
SWOT Analysis
Strengths
Goibibo has its biggest strength of air travel booking as it has the lowest ticket over all the ecommerce platforms of travel booking.
Goibibo offers a variety of products under its name.
It has made travel booking easier and simpler with its various online applications like mobile applications, windows 8 application, etc.
Goibibo provides best deal to its customers.
Fast and easy refund and service for all the product line.
Recently acquired RedBus.in, providing it a competitive advantage over others.
All the transactions are secured by PayU, the payment gateway.
Weaknesses
People are still reluctant to use internet for financial transactions like online ticket booking, hotel booking, etc.
Opportunities
Leverage from Redbus acquisition
Offer more options for payments
Goibibo Threats
There may be a possible lack of co-ordination with tourism entities.
Too many players in online booking area
Internet penetration still low.
Conclusion
Travelers can choose from a variety of hotels, flights, trains, buses, and vehicles with Goibibo, the top online travel agency in India. Mobile and hotels are fueling Goibibo.com's explosive expansion. In India, Goibibo receives the most hotel reservations.