The dynamic state of Rajasthan in India is home to the city of Jaipur, which serves as the state's capital. Jaipur is a location that provides visitors with a perfect combination of India's rich history, cultural legacy, and architectural wonders. Jaipur is a city in India that is often referred to as the "Pink City" because of the colour of its buildings. This city is a treasure trove of attractions that will leave you enthralled. If you are thinking about going on vacation to this magnificent city, here are some unique things to do in Jaipur that you absolutely must do so that your time there will be one that you will never forget.
1. Amber Fort
Amber Fort is a magnificent fort that sits atop a hill overlooking Maota Lake. It is one of the most famous places to see in Jaipur. During the Rajput era, marble and red sandstone were used to build this artistic marvel, which perfectly shows the wealth and power of that time. Explore the fort's beautiful buildings, gardens, and churches, and don't miss the fantastic views of the nearby scenery that you can get from the fort's walls.
2. Hawa Mahal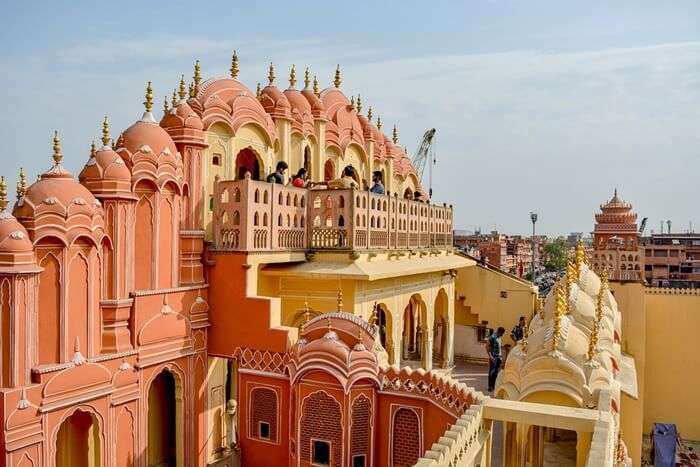 The lovely Hawa Mahal, sometimes referred to as the "Palace of Winds," is a palace that is comprised of five stories and is ornamented with elaborate latticework as well as many tiny windows. It was constructed in 1799 to allow the royal ladies to see lively street activities without compromising their privacy. The honeycomb-like construction of the palace is a visual treat, and it provides a look into the architectural genius of an earlier age. In other words, it is a palace.
3. City Palace
The City Palace is a beautiful building that shows how Rajput, Mughal, and European types of architecture can work well together. It is in the middle of the city of Jaipur. The palace complex has several buildings, grounds, parks, and museums. Each of these gives tourists a different view of Jaipur's royal past. It would be a shame to miss out on seeing the beautiful peacock gate, the royal armoury, and the palace's stunning art collection. When you go to Jaipur, you can put this on your list of unique things to do.
4. Jantar Mantar
The magnificent astronomical observatory Maharaja Jai Singh II built Jantar Mantar and is now included as a UNESCO World Heritage Site. This architectural wonder comprises a collection of equipment that can measure time, forecast eclipses, and keep watch over heavenly bodies. Visit the enormous sundial known as the Samrat Yantra; it is the biggest sundial in the world, and while you're there, marvel at the precision and accuracy with which these devices were built hundreds of years ago.
5. Johri Bazaar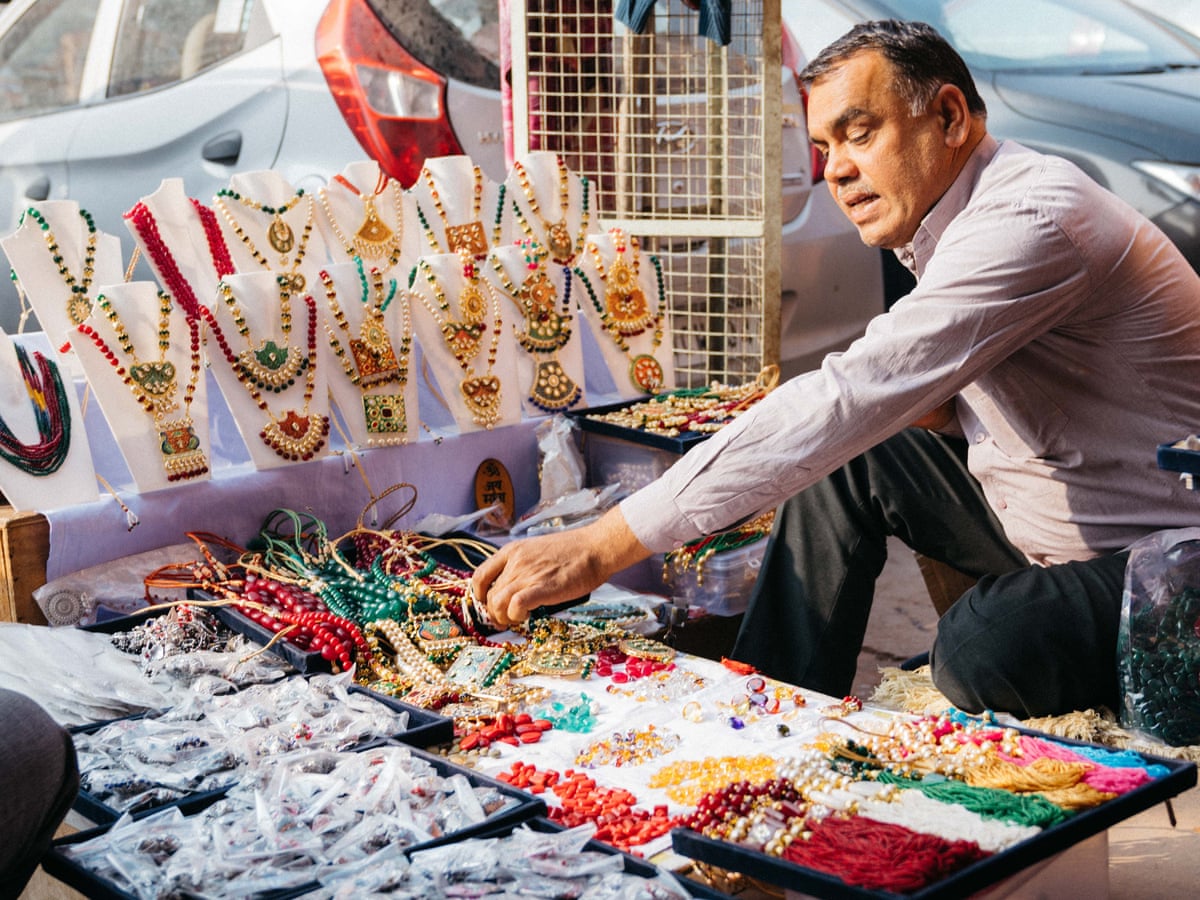 The lively markets of Jaipur are an essential part of any trip to the city, and no trip to Jaipur would be complete without visiting them. The Johri Bazaar is a busy market that sells high-quality metal, gemstones, fabrics, and handmade goods. Immerse yourself in the bright colours, active people, and delicious smells of street food as you get lost in the maze of tiny alleys full of shops. When shopping in Rajasthan for gifts or traditional clothes, you should try your haggling skills. You can put this on your list of unique things to do in Jaipur.
6. Jal Mahal
The Jal Mahal may be found in the middle of the lovely Man Sagar Lake, a beautiful palace that gives the impression of being suspended in the water. In addition to providing a tranquil haven away from the city's frenetic activity, the palace displays an unusual architectural fusion of Rajput and Mughal styles. Take a boat trip around the lake and take in the stunning scenery of the Aravalli hills as you observe the meticulous quality of the palace.
7. Albert Hall Museum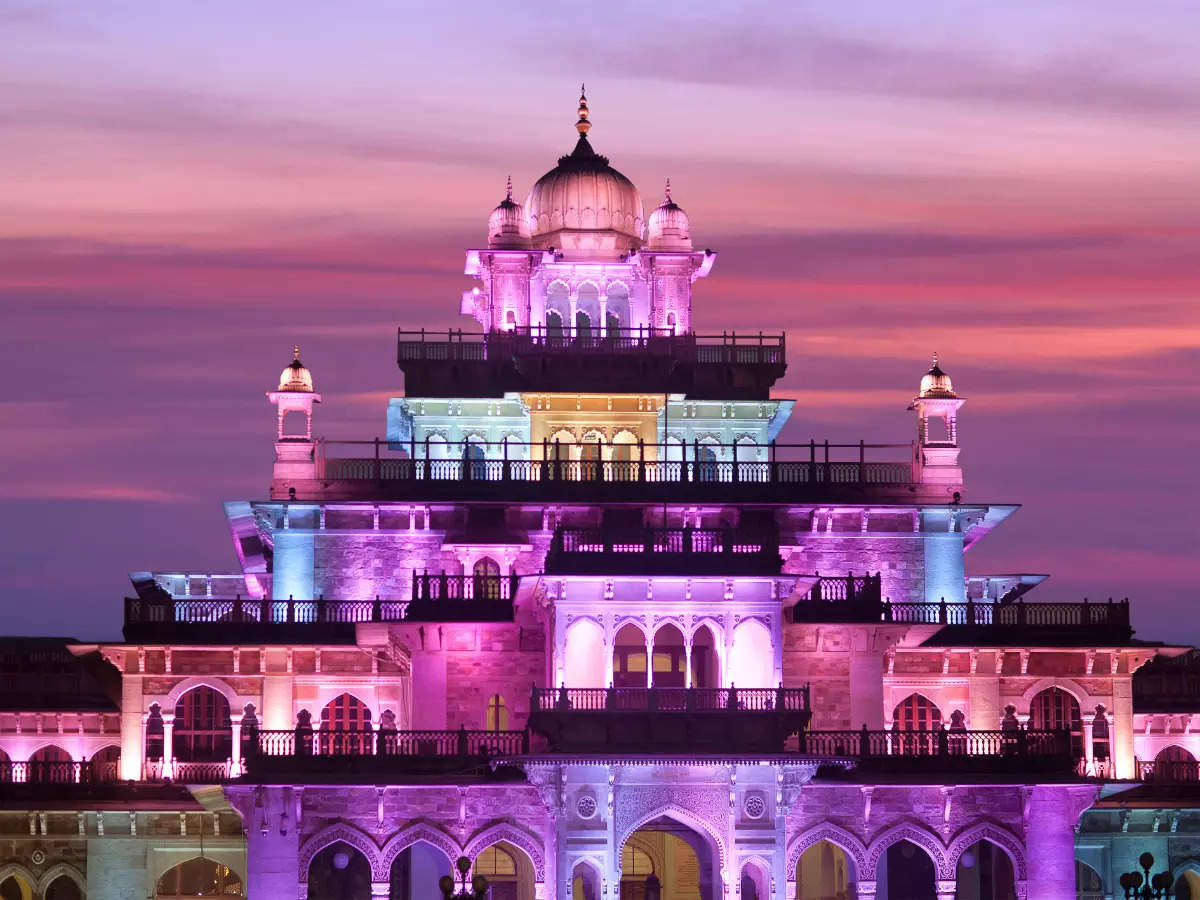 The Albert Hall Museum is a place anyone interested in art or history should visit. The museum is in a building beautifully made in the Indo-Saracenic style and has a collection of truly unique items. These items include paintings, statues, rugs, textiles, and weapons. Visit the many places showing Rajasthan's rich cultural past to learn more about the state's history and traditions. There are art exhibits all over the state. This can be one of the unique things you do in Jaipur.
8. Nahargarh Fort
Nahargarh Fort is in the rough Aravalli hills, and you can see the city of Jaipur from there. It was built as a fort to protect the area, but now it's a popular tourist spot where people can look at the fort's design, enjoy the stunning views, and learn about the exciting stories about the area. It would be a shame to miss the beautiful sunset views of the city that can be seen from the fort. The city turns to gold and orange as the sun goes down.
9. Attend a Cultural Show
Attending a traditional cultural event in Rajasthan is a great way to learn more about the state's rich culture. Be a part of the fascinating local folk dances, like Ghoomar and Kalbelia, which are done by people dressed in bright outfits. Enjoy the hypnotic sounds of the sarangi and the pulsing beats of traditional instruments like the dholak. These cultural performances show Rajasthan's colourful culture and long-standing traditions. You can put this on your list of unique things to do in Jaipur.
10. Enjoy a Traditional Rajasthani Meal
When you eat a traditional dinner from Rajasthan, your taste buds will go on a trip around the world. Rajasthani food is known for its solid and complex tastes, spicy stews, and mouth-watering sweets. In addition to kachori, laal maas, dal baati churma, and gatte ki sabzi, you should try dal baati churma and gatte ki sabzi while you're there. Try some traditional Rajasthani treats like ghewar and malpua to satisfy your sweet tooth.
Conclusion
It is possible to have a vacation experience enhanced by visiting Jaipur due to the city's intriguing history, architectural marvels, and dynamic culture. There is something for everyone to enjoy in Jaipur, whether you are a history buff, an architectural enthusiast, or someone wishing to immerse yourself in the vibrant traditions of Rajasthan. Jaipur is located in the state of Rajasthan. Therefore, gather your belongings and prepare for a once-in-a-lifetime adventure to the Pink City, where every nook and cranny relates a tale of regal grandeur and ageless beauty.