Bernard Arnault, CEO of LVMH (Mot Hennessy Louis Vuitton), is a well-known personality in the fashion and business industries, renowned for his extraordinary accomplishments and association with luxury. The ascension of Arnault to the higher strata of global wealth has been marked by keen foresight, entrepreneurial acumen, and an unwavering commitment to innovation. Mr Arnault's rise from humble beginnings in France to the status of a global business magnate is a remarkable example of diligence, perseverance, and a keen ability to identify opportunities. This article will discuss the success story of Bernard Arnault.
Early Life & Education
Let's start with the early life of Bernard Arnault to know about his success story. His birthplace is Roubaix, a city located in the northern region of France. He was born on March 5, 1949. He was raised in a middle-class family. The individual's mother was a homemaker, while their father was a proprietor and manufacturer of civil engineering services. In his formative years, Arnault demonstrated exceptional aptitude in the domains of business and entrepreneurship. The person displayed a notable inclination towards the arts and began collecting stamps and coins, which sparked a passion for luxurious items and artistic expressions.
Arnault received support from his parents to pursue his entrepreneurial ambitions, subsequently enrolling in an engineering programme at the prestigious École Polytechnique in Paris. Subsequently, the individual obtained a degree in business administration from the École Supérieure des Sciences Économiques et Commerciales (ESSEC). Arnault's early years served as the basis for his subsequent achievements in the corporate realm.
Career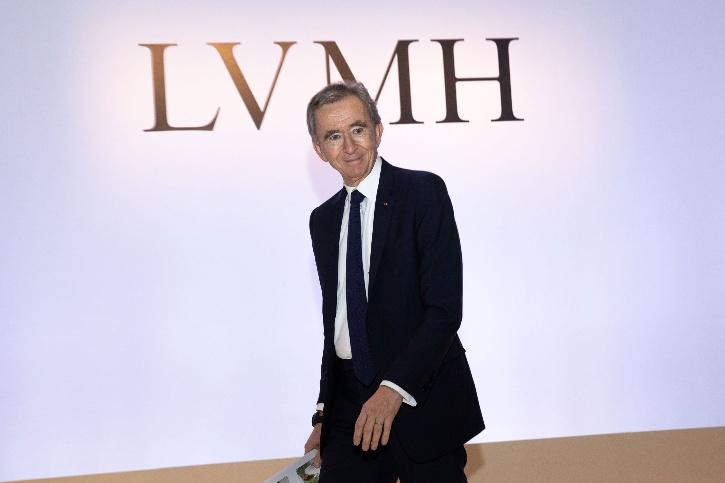 During the latter part of the 1970s, Arnault commenced his entrepreneurial journey by taking over Ferret-Savinel, his father's enterprise that specialised in civil engineering and construction. Afterwards, he acknowledged his authentic interest in the luxury goods industry and shifted his focus towards founding a fashion conglomerate.
In the year 1984, Arnault successfully acquired the renowned fashion establishment Christian Dior, which was going through a period of difficulty at that time. He updated the brand's image, gave it a fresh creative energy, and made it a worldwide force in the luxury market. Under the leadership of Arnault, Christian Dior gained recognition for its avant-garde designs, daring promotional initiatives, and noteworthy collaborations with notable personalities, propelling it to the forefront of the fashion sector.
Mr Arnault's aspirations extended beyond Christian Dior. The individual proceeded to procure a multitude of other high-end labels, such as Louis Vuitton, Moët et Chandon, Hennessy, Givenchy, Céline, Fendi, Bulgari, and several others, to establish the largest conglomerate of luxury goods globally, known as LVMH. LVMH boasts a portfolio of more than 70 luxury brands, thereby establishing a dominant presence in the luxury goods market and generating billions of dollars in annual revenue.
Arnault's success as a business leader is a result of his strategic vision, business acumen, and ability to recognise and capitalise on emerging trends in the luxury products industry. He has nurtured a culture of innovation, creativity, and excellence within LVMH, empowering his team to push boundaries and create luxury products with global appeal.
Art Collection
Arnault is widely recognised for his notable art collection, alongside his accomplishments in the fashion and luxury product sectors. He has a deep interest in art and has been an avid collector for many years. Along with other well-known artists, his collection includes works by Damien Hirst, Andy Warhol, Jeff Koons, and Pablo Picasso. Arnault's commitment to cultural institutions and global initiatives aimed at promoting art and culture is a testament to his profound interest in the field.
Personal Life
Arnault is recognised for his unassuming lifestyle and grounded demeanour, despite his notable accomplishments and substantial financial resources. He likes to keep his private life hidden from the public since he is a private guy. Arnault leads a discreet lifestyle, prioritising his professional endeavours and charitable initiatives. He is married to concert pianist Helene Mercier, and the two of them have five kids altogether.
Awards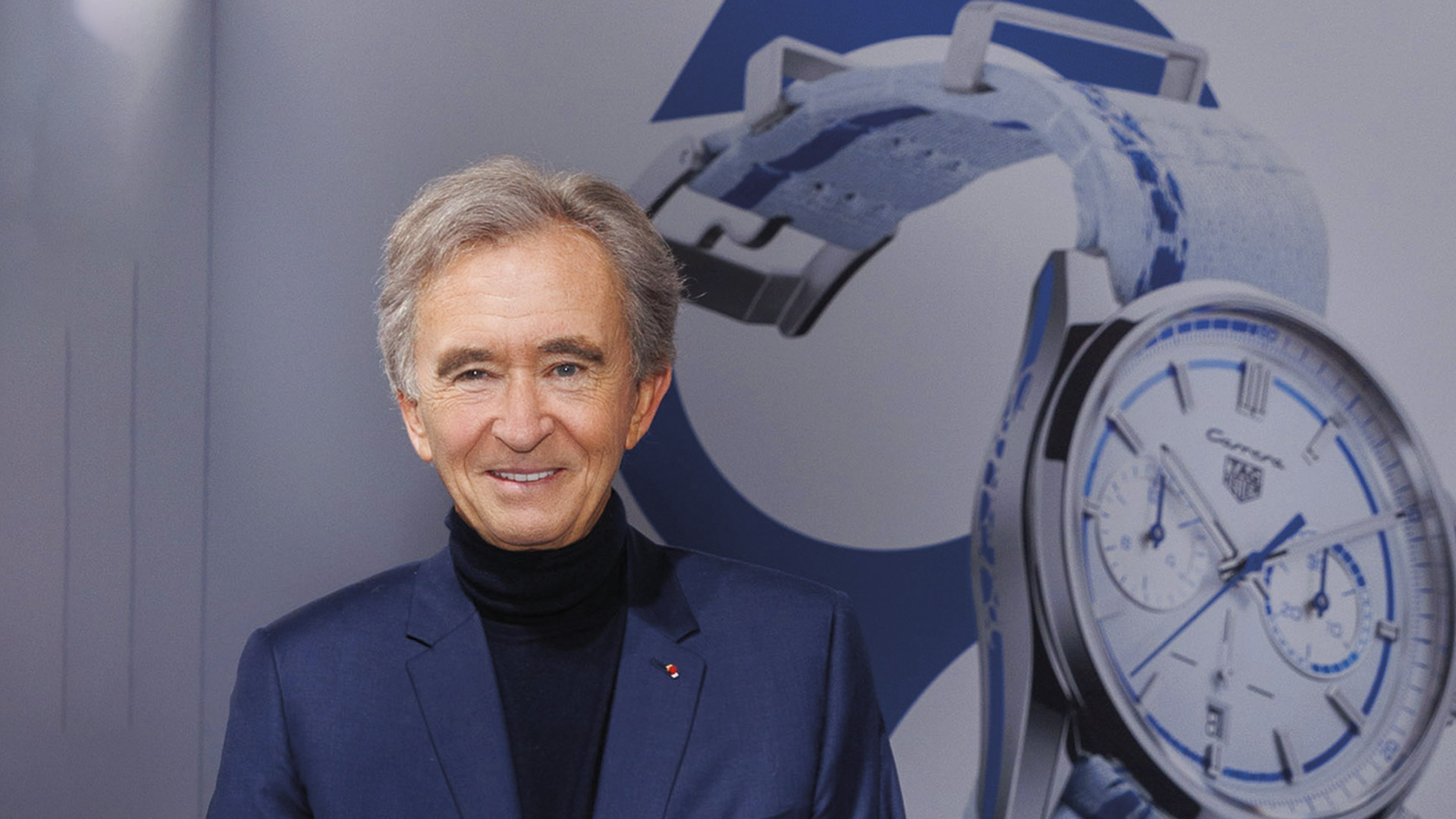 Bernard Arnault has been recognised with various accolades and awards for his outstanding accomplishments in business and the luxury products sector. In 2007, the individual was bestowed with the title of Grand Officer of the Legion of Honour, which is the most prestigious honour in France, in recognition of their noteworthy contributions to both the economy and the arts. He has received the distinction of "Businessman of the Year" from Forbes and has been included in the Forbes and Bloomberg lists of "The World's Most Powerful People" on multiple occasions. Mr Arnault's achievements and influence in the worldwide business arena have garnered him extensive acknowledgement and esteem.
 

Interesting Facts
Bernard Arnault is known for his hands-on approach to business and is often involved in the creative and strategic aspects of his brands. He is known to work closely with designers and artisans, bringing his unique vision and attention to detail to each brand under the LVMH umbrella.
Arnault is recognized for his charitable endeavours. He has made considerable contributions to several causes, such as healthcare, education, and the arts. He committed $200 million in 2019 to aid in restoring Paris's Notre Dame Cathedral after a fire ravaged it.

Arnault is widely recognized for his astute investment skills. Apart from his opulence products empire, he has strategically invested in other sectors, including real estate, media, and technology, thereby expanding his business portfolio.
The difficulties encountered by Bernard Arnault
No success story is complete without some form of adversity, and although Bernard Arnault has had a lot of success, he has also had a lot of challenges along the way. One of the most difficult issues he has had to cope with is that the luxury goods industry is very competitive and constantly changing. The luxury market may be difficult to manage due to shifting client preferences, changes in the economy, and global volatility. Arnault's capacity to forecast and prepare for the future, as well as his ability to adapt to changing circumstances and make well-considered decisions, have helped him overcome these challenges and maintain his position as a significant player in the global luxury goods industry.
FAQ
Q. What is the LVMH
A: Bernard Arnault formed LVMH (Mot Hennessy Louis Vuitton), the biggest conglomerate of luxury products in the world. It owns more than 70 premium brands, including Bulgari, Givenchy, Fendi, Christian Dior, and Louis Vuitton, among others.

Q. How did Bernard Arnault get his fame?
A: Bernard Arnault's success may be due to his keen business sense, strategic vision, and capacity to spot and seize developing trends in the luxury goods sector. Within LVMH, he has promoted a culture of innovation and quality, and the success of his brands is a result of his hands-on management style.
Q. What is Bernard Arnault's net worth?
A. As of 2023, it is estimated that Bernard Arnault's net worth is approximately $180 billion, positioning him as one of the most affluent individuals globally.
Q. What are some of Bernard Arnault's charitable activities?
A. Bernard Arnault has made noteworthy philanthropic donations to diverse causes, encompassing arts and culture, healthcare, and education. In addition to making large donations to other humanitarian causes, he promised to provide €200 million for the reconstruction of Paris' Notre Dame Cathedral.
Conclusion
In conclusion, the success story of Bernard Arnault as the Chief Executive Officer of LVMH and an investor is a noteworthy example of entrepreneurship, ingenuity, and determination. He has established a worldwide luxury goods enterprise and has had a noteworthy influence on the realms of fashion, commerce, and art, despite his modest origins. Arnault's strategic vision, business acumen, and philanthropic endeavours have made a lasting impact on the luxury goods industry, positioning him as a highly influential figure in the global business landscape. The individual's unwavering pursuit of excellence, steadfast dedication to innovation, and fervent enthusiasm for the arts have been instrumental in propelling their achievements. Arnault has demonstrated remarkable adaptability and resilience in the face of challenges, which has helped him establish himself as a visionary leader in a highly competitive industry. We hope that now you have a glimpse of the success story of Bernard Arnault.