Introduction
India is a country that has a tea stall on every corner of the megacities. People enjoy having tea and coffee in these stalls at a reasonable price. Nowadays for maintaining hygiene people prefer visiting well-decorated cafes that have a good ambiance. The consumer base is vast, and the investment required is minimal. Tea franchises are a less risky and more profitable business today making success easy for all kinds of business people.
Most Popular Tea Franchise in India
Salgar Amrutatulya
Salgar Amrutatulya is one of the most popular chai franchise in Maharashtra. The brand has expanded rapidly, with over 6 outlets in four countries. Salgar Amrutatulya wants to expand their own brand in PAN India.
Requirement for the Salgar Amrutatulya franchise
Area – 200 – 150 sqft
Investment – 8 lac
Royalty – 1000 rs.
Chai Thela
For those looking for a sip of some authentic Indian tea, Chai Thela is the perfect franchise to get started. Boasting an extensive menu of hot and cold beverages with a focus on classic Indian flavors, this franchise is sure to satisfy. With over 500 outlets across India, it has become one of the most popular tea franchises in the country.
Requirement for the Chai Thela franchise
Area – 150 – 250 sqft
Investment – 16 to 18 lacs
Royalty – There will be no royalty on your sales

Sukh Chai
Sukh Chai is yet another popular chai franchise in India. This chain specializes in aromatic North Indian-style teas that are brewed from fresh herbs and spices for maximum flavor and aroma. Their signature Kashmiri kahwa tea combines green cardamom pods, cinnamon sticks and Kashmiri almonds for a deliciously unique taste that no other chain can match.
Requirement for the Sukh Chai franchise
Area – 125 to 200 Sqft
Investment – 10 lacs
Royalty – 5%
Chai Sutta Bar
One of the most successful and popular chai franchises in India is Chai Sutta Bar, spreading Kulhad Love Across India. Founded in 2016 by Anubhav Dubey and Anand Nayak, Chai Sutta Bar has quickly gained a loyal customer base with its unique offering of chai served in traditional kulhads (earthen cups).
The brand has expanded rapidly, with over 135 outlets in four countries. Chai Sutta Bar sells an astounding three lakh cups of tea daily, making it a highly profitable franchise opportunity.
Requirement for the Chai Sutta Bar franchise
Area – 80 – 2000 sqft
Investment – 16 to 18 lacs
Royalty – Low Fees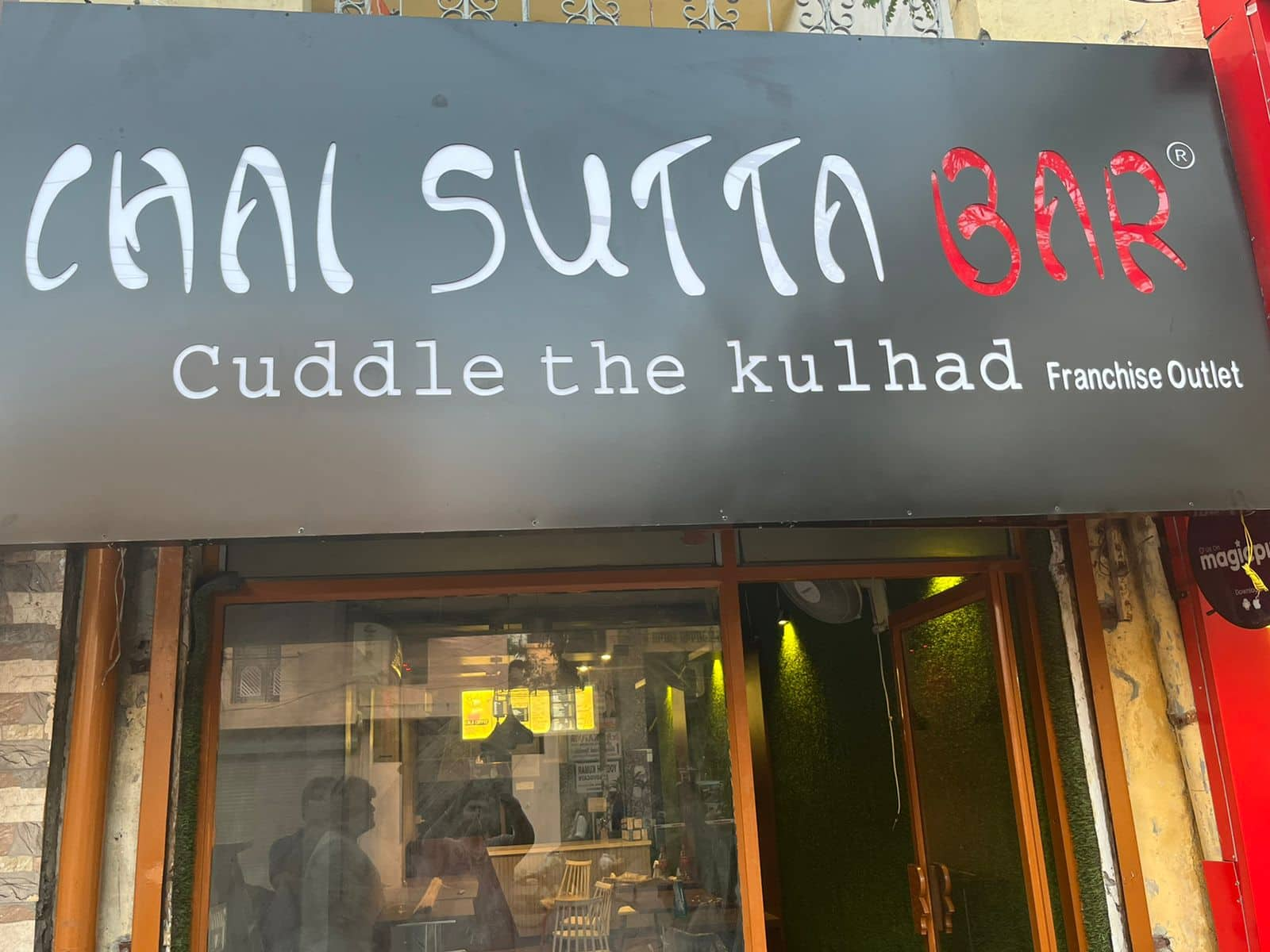 Chai Nagri
For an exotic twist on traditional flavors then Chai Nagri should be your go-to option! Serving up fusion teas such as cold brews blended with exotic ingredients like mango pulp or guava juice this Delhi-based chain will surely ignite your taste buds! What's more? Guests can also avail some delightful snacks like samosas & shammis tikkis while sipping on their favorite brews!
Requirement for the Chai Nagri franchise
Area- 100 – 180 Sq. Ft.
Investment – 7-8 Lacs
Royalty – 2% of Sales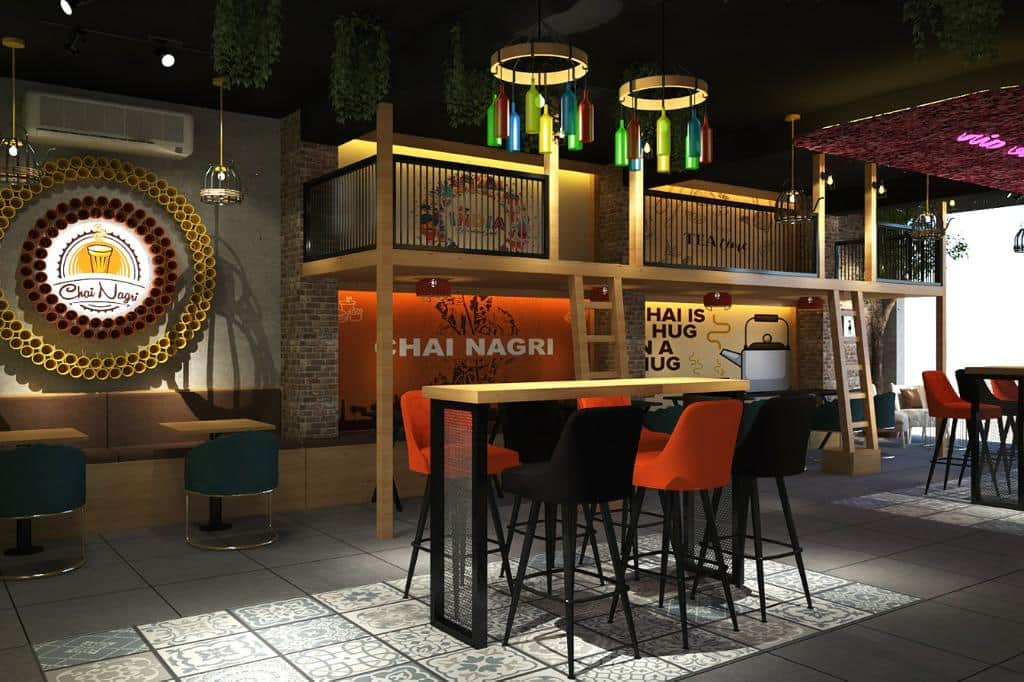 MBA Chai Wala
The owner of MBA Chai Wala, is an inspirational figure for aspiring entrepreneurs. He dropped out of his MBA program to pursue his passion for tea. Today, MBA Chai Wala has more than 100 locations across multiple states in India. The franchise offers a variety of flavoured chai, including regular chai, chocolate chai, elaichi chai, masala chai, and tulsi chai.
Requirement for the MBA Chai Wala franchise
Area – 150 Sq.Ft
Investment – 15 Lakhs
Royalty – 4%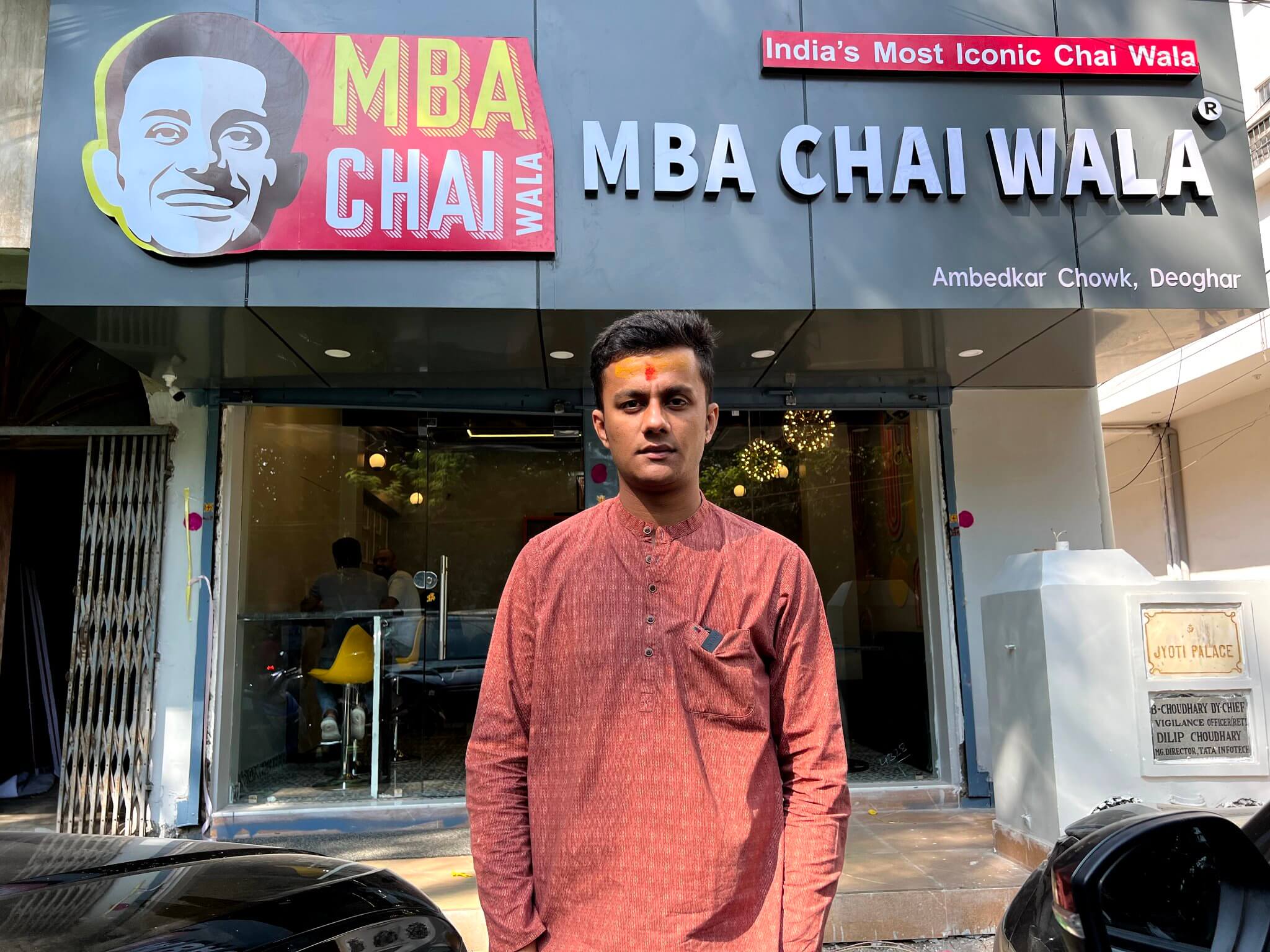 Patil Amruttulya
Patil Amruttulya has earned fame due to its "Lonavla Special" which comprises lusciously creamy milk combined with crunchy biscuit bits giving it a sweet aftertaste that lingers long after you finish off your cup! You can also relish some special sugar-free drinks & classic cardamom-infused Masala chai here too if you'd prefer something lighter.
Requirement for the Patil Amruttulya franchise
Area – 250 – 300 Sq. Ft.
Investment – 5.5 Lakh + 3 lakh Franchise Fee

Tea House
Tea House was established by Kodudula Naveen Reddy in 2021. This is one of the largest tea franchise chains globally and a top contender in India. Tea House offers a wide range of beverages, including coffee, shakes, and coolers. This brand aims to expand its operations across various cities in India, providing tea connoisseurs with a unique tea-drinking experience.
Requirement for the Tea House franchise
Area – 100 – 200 Sq.ft
Investment – 2 to 5 Lac
Royalty – 1%
Chaayos
Chaayos was founded with the vision of creating a unique tea experience for Indian consumers. This brand has revolutionized the way tea is served. They offer customized teas, allowing customers to choose from a wide selection of ingredients and flavors. Chaayos ensures that each cup of tea is made to perfection. The franchise aims to expand its reach and cater to tea lovers across India.
Requirement for the Chaayos franchise
Area – 200 – 400 Sq.ft
Investment –  6 to Rs. 11 lakhs
Royalty – 5%
Graduate Chaiwali
Priyanka Gupta, the mastermind behind Graduate Chaiwali, is an inspiring example of a successful woman entrepreneur. With an initial investment of just 30,000 rupees, she started her tea cart and now serves over 15,000 cups of tea per day. Graduate Chaiwali aims to become a national-level entity and empower more women to venture into the tea franchise industry.
Requirement for the Graduate Chaiwali franchise
Area – 60 – 400 sq ft
Investment – 8 to 10 lacs
Chai Garam
Chai Garam aims to enhance the productivity of office-goers and corporate professionals by providing them with the perfect cup of hot tea. Chai Garam is expanding its reach across India. The brand believes that a well-brewed cup of tea can boost energy and elevate the office experience for employees.
Requirement for the Chai Garam franchise
Area – 60 – 400 sq ft
Investment – 10 – 20 lac
Roka Café
For those looking for the best chai franchise in India, Roka Café is a great option. Founded in 2019, Roka Café started as a small tea house in Bangalore and has since grown into one of the most successful tea franchises in India. Roka Café has an excellent selection of delicious drinks, but they also offer great customer service.
Overall, opening a chai franchise with Roka Café is an excellent way for entrepreneurs to get into the booming tea business in India without investing too much money upfront or spending too much time learning how to run their own store successfully.
Requirement for the Roka Cafe franchise
Area – 300 – 450 Sq. Ft
Investment – 8 to 10 lacs
Royalty – 2% on sales
Tea Trails
It is a café franchise that serves around 80 varieties of tea and tea-infused food items. Having years of experience in brewing tea, Tea Trails ensures excellent quality right from the sourcing of hand-picked tea leaves to the final product.
Being a reputed and familiar name in the beverage sector, they extend complete support to the franchisee in all manners. Lower investments and quick ROI are the highlights of this venture.
Requirement for the Tea Trails franchise
Total Outlets – 30
Royalty – 6%
Area – 500 sq.ft.
Chai Shai Bar
Chai Shai Bar has quickly gained popularity due to its chic interiors & colourful signature drinks such as Saffron Ginger Tonic & Rose Milk Shake making it perfect for those wanting something different than regular cups of hot Masala chai! They even provide delicious snacks like Maggi Bhajjis & Medu Vadas which go perfectly alongside their beverages.
Requirement for the Chai Shai Bar franchise
Area – 200 – 250 Sqft.
Investment – 12 to 15 lacs
Golden Tea Co
With low investment rates, Golden Tea Co can be a profitable investment as a retail tea franchise. They are a family-owned business that has been in the industry for the last 40 years.
Their products include Assam tea, Darjeeling tea, Green tea, etc. They are committed to providing excellent quality, extending marketing support and advertisement assistance to the franchisee. They also assure faster Returns on Investments.
Requirement for the Golden Tea Co franchise
Total Outlets – 16+
Royalty – 15%
Area – 100 sq.ft.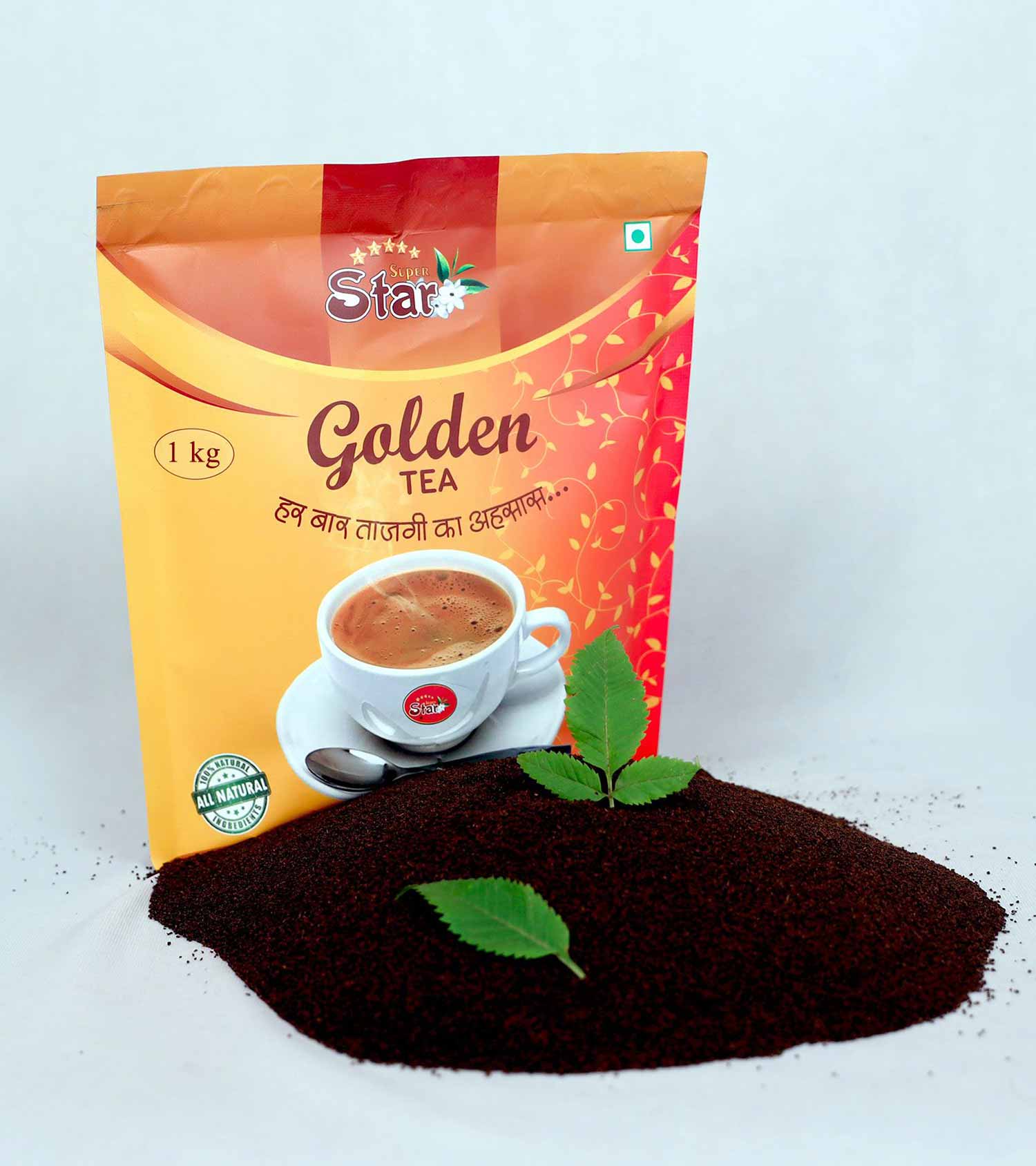 Chai Tapri is an excellent place for investment due to its reliability, transparency, and commitment to work. Serving the emotional drink of Indians in the most innovative ways since 2016, Chai Tapri has grown to more than 15 outlets now.
They aspire to expand in tier I and tier II cities and then slowly into inner parts of India. Considering the inexhaustible market of beverages in India, this investment will not go in vain.
Requirement for the Chai Tapri franchise
Total Outlets – 27
Royalty – 10% Approximately
Area – 500 sq.ft.
The Tea Planet
Within ten years of establishment, The Tea Planet has succeeded in promoting exquisite varieties of tea that are spread across India and Sri Lanka. They are also exporting to Dubai and Russia. Quality and variety are their trademarks.
Well-crafted methods of direct raw material purchasing and an extremely experienced group committed to quality testing, sourcing, and researching, The Tea Planet gives a secure engagement with the business world. They offer Express model, Cafe model, and Metro model cafes.
Requirement for The Tea Planet franchise
Total Outlets – 22
Royalty – NA
Area – 100 sq.ft.
Conclusion
In India, the franchise business is booming. The franchise business model provides profits to both the franchisee and franchisor; therefore, it's a lucrative business model. It is advisable to invest in franchises while it is still growing to reap the best benefits. Its low investment and high returns make it a low-risk affair. The tea and coffee industry has been growing exponentially since some brands launched innovative formulas to influence people and make them loyal customers for a lifetime.