El Salvador, the only country to recognise Bitcoin as a legal tender and is planning to build an entire city based on the largest cryptocurrency Bitcoin, President Nayib Bukele announced to a gathering of Bitcoin enthusiasts on Saturday at Bitcoin Week in El Salvador.
INFRASTRUCTURE & GEOGRAPHY
El Salvador's "Bitcoin City" would be funded with the issuance of a $1 billion Bitcoin Bond. The city will be located along the Gulf of Fonseca near a volcano.
Bitcoin city, as planned by the El Salvador president, will be laid out in a circle ,like a coin, and in the city center will be a plaza that will be host to a huge Bitcoin symbol. The city will be built near the Conchagua volcano to take advantage of the country's geothermal energy— to power both the city and cryptocurrency mining —an energy consuming process of solving complex mathematical calculations day and night to verify and add crypto coins to the Blockchain network.
It is worth noting that El Salvador is already running a pilot Bitcoin mining venture at another geothermal power plant beside the Tecapa volcano.
TAX
According to Bukele, the residents of Bitcoin city won't have to pay any income, property, capital gains or even payroll taxes. The city would be built with attracting foreign investment in mind.
Besides, the only tax collected there will be the value-added tax, half of which will be used to pay the municipal bonds and the rest for municipal infrastructure and maintenance. Bukele pointed out there would be "no property, income or municipal taxes and the city would have zero carbon dioxide emissions," as per a report by AFP. However, the El Salvador president didn't provide a timeline for the city's creation.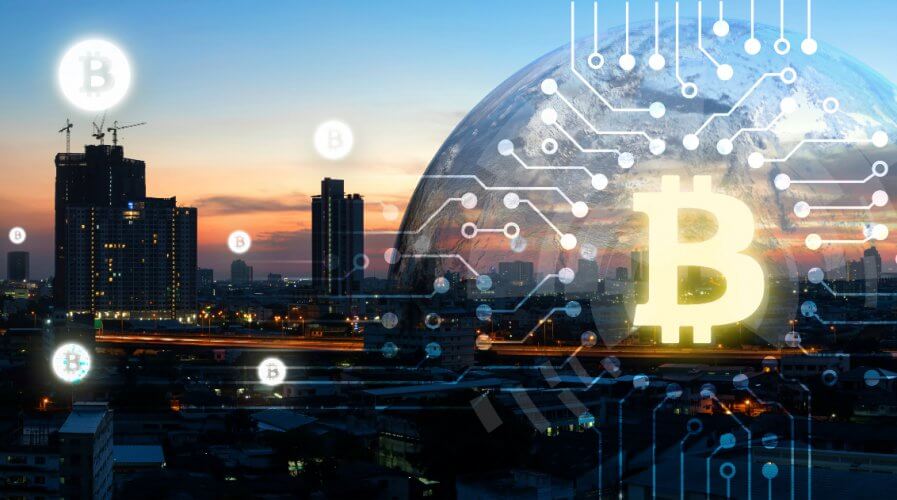 FUNDING
Bukele unveiled a $1 billion US "Bitcoin bond"—half of which ($500 millions) would be used to build energy and mining infrastructure, and the rest ($500 millions) will be used by the country to buy more Bitcoins.
The issuance of these bonds will be managed by Blockstream, a Bitcoin services-focused company. The tokenised bond will be available to a number of users in the world that will have access to invest in small amounts as low as $100 dollars, according to statements from Blockstream's CSO Samson Mow. "Since we're using the Liquid Network and Blockstream AMP, we're also able to easily accept investments as small as $100 to democratize access to the bond."
Dividends will be paid easily to bondholders using tools deployed on top of the Liquid network. "We believe this bond has the potential to accelerate hyperBitcoinization and bring about a new financial system built on top of Bitcoin," Blockstream, the company issuing these bonds.
After a five year lock-up of the bonds, El Salvador would eventually start selling some of the Bitcoin used to fund the bond to give investors an "additional coupon", Mow said. He believes that the value of Bitcoin would continue to rise robustly. "This is going to make El Salvador the financial center of the world," he said.
Mow suggested that if the value of Bitcoin at the five-year mark reaches $1 million, which he firmly believes, then El Salvador "will sell Bitcoin in two quarters and recoup that $500 million."
MAIN IDEA 
Bukele said his planned city will be totally ecological and that it will have almost total exemption from taxes: Only a value-added tax will be charged — 13 percent — of which 6.5 percent will go to issue bonds to build the city, and the rest of which will be managed by the municipality for public services and other urban needs.
The incentives to attract investment to the country are a double-edged sword, analysts said, because the government lacks the institutional controls to detect and sanction money laundering activities related to bitcoins.
According to a document Salvadoran government officials have distributed among potential investors, to which Noticias Telemundo had access, the operation of the bonds would be carried out in 2022, and half of the amount would go to buy bitcoins.
The rest would be used to develop infrastructure in areas like energy and cryptocurrency mining. The bonds would run for 10 years at 6.5 percent interest; that is, if the proposal materializes, El Salvador would have to pay about $1.65 billion to investors.
Bitcoin City is intended to be in an environment with many tourist attractions on nearby beaches, so it lacks the infrastructure to house thousands of people and dozens of companies.
In general, building a city is a slow process despite contemporary technological advances. Bitcoin City would require the creation of a municipality and the use of national land to start building infrastructure, including the possible expropriation of land.
Conclusion
Though the idea looks super amazing, but technical and other factors are required to be looked as it is hard to build a city of such magnitude just with bond issue. The city idea is very futuristic and is going to change the infra outlook of the world.