Introduction
upGrad is an Indian online higher education company. The company is the official education partner for the Government of India – Startup India program. The EdTech company offers online programs to working professionals, college students, and corporates in the fields of IT, Data Science, Management and Technology. The business model of upGrad involves its business plan, revenue model, its competitors, SWOT Analysis and many more.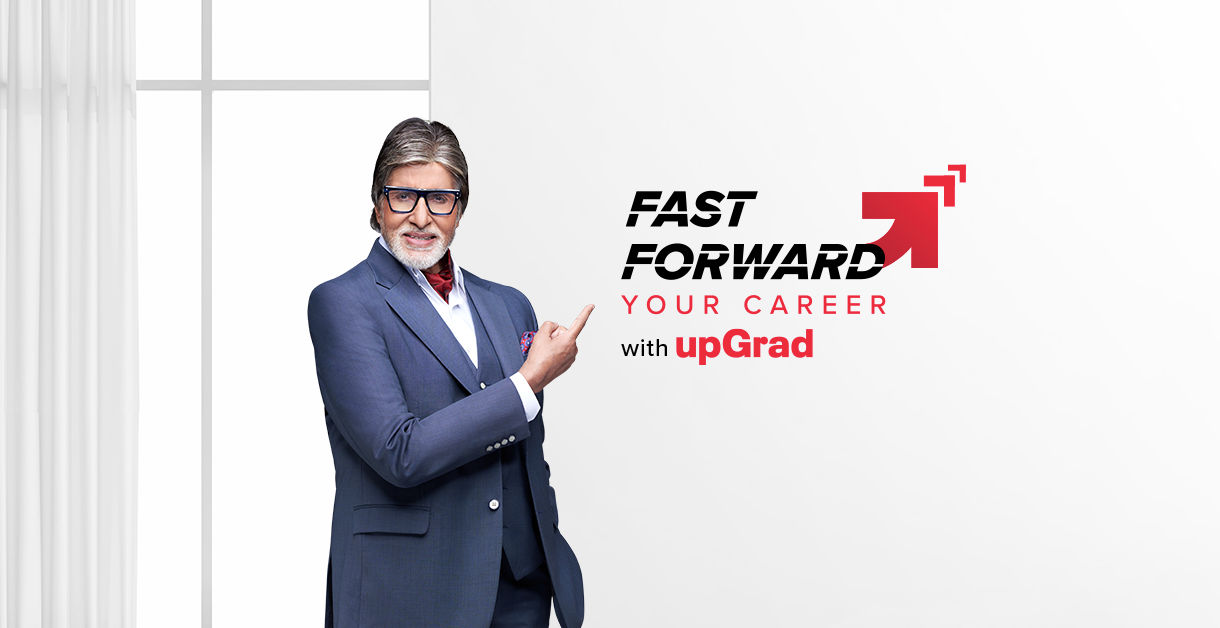 The institutes offer specialized courses in various fields such as management, healthcare, data science, law, arts, and technology. This clearly depicts that they are targeting the complete higher education industry for catering to the needs of candidates in the wider area.
Apart from the national institutes, UpGrad has joined hands with significant international universities that provide competent learning and skills with an international degree.
The courses that are introduced by UpGrad do not need your complete time devotion like courses in other colleges but they are designed in such a way that students and working-class people both can experience the studies conveniently.
Business Plan
UpGrad business model works on a two-way approach that bridge the gap between the learners and learning providers to make them future ready. upGrad is largely built on a direct B2C model of business wherein the consumer enrolls in the program (post receiving an admit) and pays upfront for the enrollment.
UpGrad mainly works as an intermediate between various education institutes and candidates for providing the best online knowledge. They showcase their offered courses with the help of their website and a mobile application.
And the interested candidates can register themselves by fulfilling the eligibility criterion set by the institute. After meeting the eligibility criteria, they have to pay the fee for the course. The individuals have a choice to pay the complete fee or they can select the installment option for the payment.
Apart from online education, their platform also features employers to recruit professional candidates that have enrolled with them. An employer or recruiting firm can reach out to them and ask them for the candidates who meet the certain eligibility formed by them.
Revenue Model
For its enterprise business, the company receives payment from companies for training its employees.
upGrad's program pricing reflects its commitment towards getting students placed. 50% of the program fees are collected from the learner only if they get placed after the program's completion. This pricing strategy is the first of its kind in India.
Some of the courses offered by upGrad are free.
To make the most out of upGrad's features, you should register for upGrad's paid programs. Along with the paid/premium courses, upGrad also has a collection of upGrad free courses, where the students and professionals can learn almost everything from Data Science to Technology and Management without spending anything.
Competitors
Some of its main contender in the game of online education are:
Edureka
Simplilearn
Coursera
Edx
Udacity
Udemy
SWOT Analysis
Strengths
The company provides academic and hands-on support for all its students by providing

them with live projects, case studies, group assignments, access to live lectures,

mentorship programs and interactive content team.

Ronnie Screwvala as the co-founder provides thrust to UpGrad's brand value.

Extremely high course completion rate of 90-95% in the industry where average course

completion rate of MOOCs is less than 7% Content developed and delivered in

collaboration with industry leaders.

Strong offline experience provided to the students – including workshops, meetups,

webinars etc. One of the very few companies in the online ed tech sector to offer

placement assistance to its students.
Weaknesses
High investment required from working professionals in terms of time and money.

Very few courses to offer currently.

Still lags in terms of brand value of its certification program compared to established

players like coursera and simplilearn.
Opportunities
Opportunity to diversify and add more courses.

Opportunity to add more specialized courses that will lure more working

professionals/students to enroll.
Threats
UpGrad's courses start from Rs. 32500 and go up to Rs. 2,85,000 and it is a major threat

since many MOOCs offer the course for free.

Generic courses like entrepreneurship, Digital Marketing suffer heavy threat from

competitors due to more established brand names & also due to large no. of alternatives

available.

Organizations with heavy financial backing, more course offering and a wider reach

already in the market.
Conclusion
upGrad has tied up with world-class institutes to facilitate access to career-oriented courses and assist Indian students and working professionals who want to upgrade their careers.