Introduction
The business plan of the Urban company provides us with its financials, startup culture, SWOT Analysis and many more.
The Urban Company provides almost 100 services now. These include beauty, grooming, cleaning, repairs, home educators, fitness trainers, and many more.
This new-age startup has a solution for almost all our services with one click. These various services have enabled the company to have a broad audience overall.
The main idea of the startup was to enable people to hire any service from the comfort of their homes. Indeed it is doing a great job doing it and has shown amazing growth alongside.
Being an online platform, UrbanClap connects internet users with offline workers. UrbanClap was essentially a search-and-find tool during the initial stages.
Today, however, it has a model that lists professionals, trains them if necessary, and then connects them to the users in real-time. On the site, users can effectively book regular services.
Urban Clap's main focus is to satisfy every customer with their reliable and easy to get services. Urban Clap focuses on addressing the issue of recruiting experts for various occupations. They want to shift the chaos in the way services are available in India according to the founders of Urban Clap. They want to have facilities readily accessible without leaving home.
Business Model
The Urban Company has a straightforward and simple business model. This is to connect the customers with their required services at home. The company helps you to bring in beauticians, fitness trainers, educators, electricians, plumbers, photographers, and many more.
It is a full-stack startup that uses algorithms for automated matchmaking. To make the platform more trustworthy, the company ensures public safety. The company performs the background checks and also police verification of all the service providers.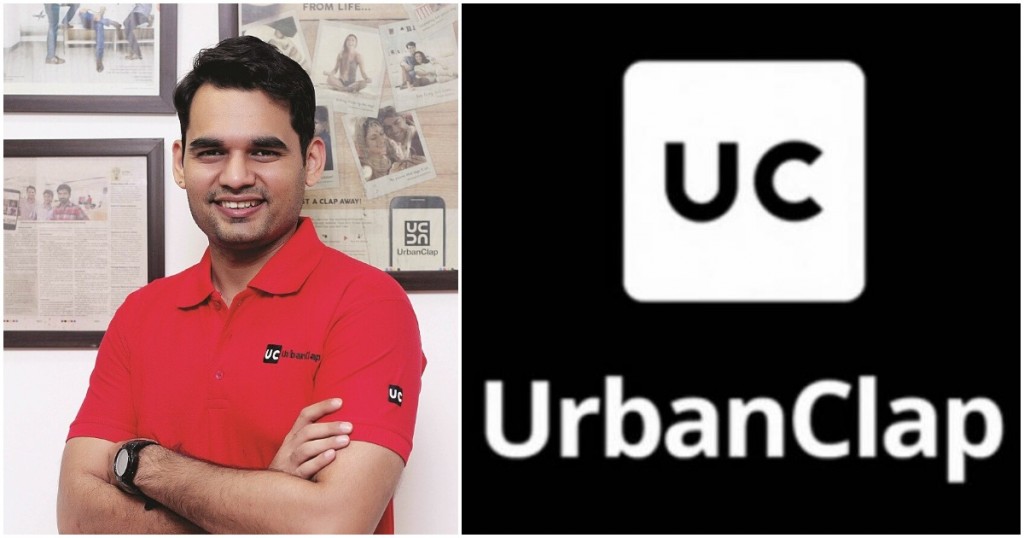 SWOT analysis
Strengths
Reliable Vendors: The Urban Ladder Scaling Up Success suppliers are dependable and trustworthy. They provide raw materials and ingredients on schedule, ensuring the supply chain management process is secure. Direct association between the experts and clients. Services available at home, work place or any picked scene of the customer.
Marketing & Promotional Adverts with a Strong Capture: Through psychological and powerful message ads, they have grabbed the thoughts of their customers. Like the Mother's Day commercial from Urban Ladder Scaling Up Success, which sends out a message to appreciate your moms and dads no matter what is Urban Ladder Scaling Up Success' psychological method.
Prompt Services: Scaling Up the Urban Ladder Success is well-known for its speedy delivery. Similarly, they guarantee delivery within thirty minutes, and if the buyer does not receive it within that time, they will offer "absolutely free corp." They are never late. Ideal for last minute pre requisites.
Price Range: Scaling Up Success goods are offered to consumers at affordable prices. Customers may choose from a variety of sizes and corporate offerings to suit their preferences. It is easy on pockets.
 Wide spectrum of services to pick from
Amicable and excellent administration
Weaknesses
There Aren't Enough Outlets: Although Urban Ladder Scaling Up Success has a large number of franchisees for order taking, the company does not have any actual dine-in restaurants. No reliability, In-house unprofessionalism.
Concerns about Franchising: Scaling Up the Urban Ladder Success is having to deal with problems caused by disloyalty among its franchisees. Because there are so many franchises, it's difficult to keep track of each employee that cheats.
High-Tech Requirements: The company's visions are not discussed with the technology. They are currently employing technology. To compete in a crowded market, they must invest more in their innovations.
Revenue (net): The net profits of Urban Ladder Scaling Up Success have been compared to their actual financial estimates and predictions. To boost net efficiency and earnings, the company must address its sales. No bills.
Absence of administration
Security issues emerge as couple of specialists to go into a client's home are not checked by police.
Opportunities
New Rules on the Environment: New environmental rules have the potential to create fantastic OPPORTUNITIES for Urban Ladder Scaling Up Success. They can obtain more benefits from innovation if environmental policies are seamless. Expansion in more innovative services.
Changes in Demographics: Consumers in the middle class can also afford to pay for Urban Ladder Scaling Up Success. They've divided their market into segments based on demographics. Increment in the nature of administration. Increment in the time of conveyance.
 Asian Countries' Population: Urban Ladder Scaling Up Success is critical in countries like India, Pakistan, and China. They were pleased with the quality of their flavors and spices. They were enamored by their handcrafted org and the contents used, like cheese and meatballs. Ever growing market potential. Speedier development of scope territory.
Scaling Up Success: With New Preferences In The Urban Ladder There are many fans of those kinds of slices, so Urban Ladder Scaling Up Success can add more flavors to their corporation. They can also add flat venture. Because its competitors, such as Urban Ladder Scaling Up Success, offer LAVA cakes, it would be ideal for Urban Ladder Scaling Up Success to add them. Bridge the gap between top administration and partner level representatives. More experienced and developed individuals in the senior administration.
Threats
Government Regulations: The federal government enacts new laws and policies every year. There are 13800 outlets, and their licenses are renewed yearly according to the rules and policies of the governments which issued these execution warrants. Change in government policies. Value wars between contenders.
Expensive: Scaling Up the Urban Ladder The success of existing operations and products includes several costly functions. To avoid this threat, they can focus on cost-cutting strategies. Money related misfortune. Ever growing in house as well as external competition.
Lack of long-term Supplier Contracts: Raw ingredients such as vegetables and meats are provided by the Urban Ladder vendors. Although Urban Ladder makes its dough, it still needs flour and other ingredients. With the suppliers, there are no long-term contracts.
Conclusion
The Urban Company's business model aims to make the connectivity between customers and service providers faster and more efficient.