Introduction
The marketing strategy of Samsung includes its business model, general information, marketing model, and many more.
Samsung is a South Korean company founded by Byung-Chull Lee in 1938. The company started as a trading company and gradually became a multinational conglomerate through many acquisitions and mergers.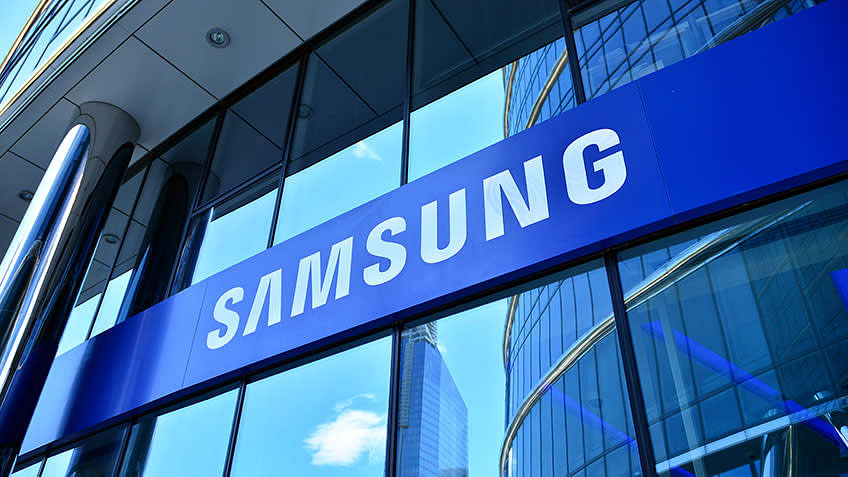 Marketing Strategy
Samsung's marketing strategy focuses on developing new innovative products that are supported by strong branding and promotional campaigns. Mr. Yun initiated a new competitive strategy with the goal of developing and marketing superior products while also building an image of Samsung as a stylish, high-quality brand worthy of a premium price.
The objective was to establish a unique position using technical innovation while designing more appeal to a younger generation, as well as upscale customers around the world. Yun argued that to continue to compete on price would eventually be their downfall.
Historic Competitive strategy
The revamped competitive strategy and marketing programs that Samsung designed and implemented have been a huge success. The global value of Samsung's brand increased by more than 200% from 2003 to 2008, and it took over Sony as the most valuable consumer-electronics brand.
As a result, the unit sales grew to $119 billion by 2009, and with the advent of the Samsung Galaxy, revenue has grown into a staggering $218 billion as of 2018. According to the vision statement on its website, Samsung seeks to achieve $400 billion in sales while placing Samsung Electronics' overall brand value among the global top 5 by the end of 2020. Additionally, it seems they continue to lean into their strengths, as Samsung continues its commitment to furthering innovations in technology and products. For instance, the release of the Galaxy Z Flip and the Galaxy Fold are two of the latest examples of leading innovation coming out of Samsung.
Range
Samsung has a diverse product portfolio and a presence in a variety of product categories. The Samsung Smartphones, such as the Samsung Note series and the Samsung Galaxy series, is the brand image drivers for Samsung.
Samsung's product categories are as follows:
Tablets
Mobile phones
Televisions – LEDs, LCDs. Plasma TV, SMART TV, HDTV, etc
Cameras
Refrigerators
Air Conditioners
Washing Machine
IT – Laptops, printers, and accessories
Samsung manufactures a wide range of consumer and industrial electronics, including appliances, digital media devices, semiconductors, memory chips, and integrated systems, among other things. It has become one of the most well-known names in the technology industry, accounting for almost a quarter of South Korea's total exports.
Digital Presence of Samsung
Samsung's success in digital marketing can be attributed to its adept use of social currency to achieve corporate results. Customers' level of engagement with a brand, as well as their readiness to share knowledge with others, is characterized as social currency. By extending its social media presence, Samsung has done its best to provide customers and brand loyalists with the chance to share their Samsung experience with those in their circle—friends and family members.
Brands like Samsung must speak to the interests and concerns of the many segments of the population that their products target. This means they have social profiles on all of the major social networks. Samsung has done a commendable job on the same and is well-represented on all major social media sites, including Facebook, Twitter, YouTube, and Instagram. Through its specialized social media pages, Samsung has very attentive and committed customer care teams available.
Competitors
Some of the competitors in global electronics market to Samsung are:
Marketing mix of Samsung
The 4Ps (Product, Price, Place, and Promotion) make up the marketing mix, which is an integrated marketing model. This model aids us in gaining a broad understanding of the company and the techniques it employs to market and sells its products to the general audience.
1. Product Mix
The product mix in Samsung marketing strategy can be explained as follows:
Samsung invests a lot in research and development to deliver the best products to its customers. Samsung offers a wide range of products in different product categories. The diverse offerings come under the products of Samsung marketing mix. The products can be classified into five categories and they are:
Mobile devices:
Samsung is one of the leading manufacturers of mobile phones. Smartphones like Samsung Galaxy series, tablets, wearables, accessories etc. for a big part of the brands portfolio
Home Appliances:
Refrigerators, Washing Machines, Cooking appliances, Air conditioners, Vacuum cleaners etc. are some of the consumer electronics offered by the company
Television:
Samsung Television, Audio and Video solutions & other accessories are offered by the company. Apart from TVs, the company also has a strong portfolio in digital cameras.
Computer & IT:
Laptops, printers, multifunction devices, monitors and other computer peripherals are also offered by the company.
Memory/Storage:
Samsung is also known to offer high quality SSD, Portable SSD, Memory cards, USB Flash drives etc.
2. Price Mix
Samsung is a market leader and authority in smartphones and other consumer electronics. It is a major player in the home appliance business, with two pricing schemes to satisfy its clients. Samsung's pricing strategy is interpreted by two schemes, considering that it is a leader in the smartphone market and the computer and home appliance market.
When Samsung releases a new smartphone with cutting-edge technology, the corporation employs the price-skimming tactic. This enables it to make a large profit. When competitors launch identical products, the price of that specific product is reduced to acquire market share and increase sales.
Other Samsung items, such as refrigerators, televisions, and air conditioners, have comparable prices as well. This is because there is a lot of competition in the market from other brands providing identical products. Competitive pricing, on the other hand, might occasionally result in lesser profitability.
3. Promotion Mix
Promotion is a strong pillar in the marketing mix of the company. Samsung believes that advertising the best form of promotion to engage potential consumers and position the brand. Samsung promotes new products using newspapers and digital media. To take the advantage of the huge number of followers of celebrities, the brand has invited many celebrities to be the brand ambassadors and promote the product. Big hoardings and posters are put up on highways.
The brand has a strong presence online via social media channels, digital marketing and online ads. Besides advertising, Samsung also uses different promotional tactics to make customers buy the product. Samsung is mostly famous for its product quality and user experience but Samsung is also known for being a giant in sponsoring events. Samsung also sponsors major events. Samsung offers heavy discounts during national festivals. This concludes the Samsung marketing strategy and marketing mix analysis.
4. Place & Distribution
Mix
Following is the distribution strategy in the Samsung marketing mix:
Samsung sells to stores and service providers directly. Samsung sells directly to the retailers and service dealers. And due to this strategy, only service dealers are responsible for the corporate sales. Retailers dealing in technology generally have to include Samsung in their offerings, because of the brand being world-famous. The distribution is the strength for Samsung. Samsung also distributes its products using a single distribution company in a particular location that further distributes the products to other locations.
Conclusion
Samsung is the most profitable tech company and one of the most valuable brands in the world today. It has sparked in terms of creativity, and instead of meeting societal requirements, they have begun to generate new ones.