Mukesh Ambani is the chairman and managing director of Reliance Industries Limited, one of the most valuable firms in India. The Reliance conglomerate, which was founded by Ambani's father, Dhirubhai, as a modest textiles business in 1966, today has a presence in several sectors of India's economy, including refining, oil and gas, petrochemicals, telecom, retail, and media. He has topped India's rich list for the fourteenth year in a row, as per Forbes Rich List, although last month, he was overtaken by industrialist Gautam Adani. Currently, Mukesh Ambani's net worth is 9230 crore USD, about 4 billion dollars more than the previous year.
EARLY LIFE
Mukesh Dhirubhai Ambani was born on April 19, 1957, in what is now Yemen, in the British Crown territory of Aden. He has two sisters and a younger brother. In 1958, the family returned to India, where his father established a spice and textile trade business in Mumbai. He graduated from Mumbai's Hill Grange High School and the Institute of Chemical Technology with a Bachelor of Engineering degree in Chemical Engineering (formerly the University Department of Chemical Technology). Mukesh Ambani went to Stanford Business School in Palo Alto, California, in 1979. However, his father, who valued real-life experience over classroom learning, called him home a year later to supervise the construction of a polyester mill. Ambani has always been and is a devout Hindu and does not consume meat or alcohol.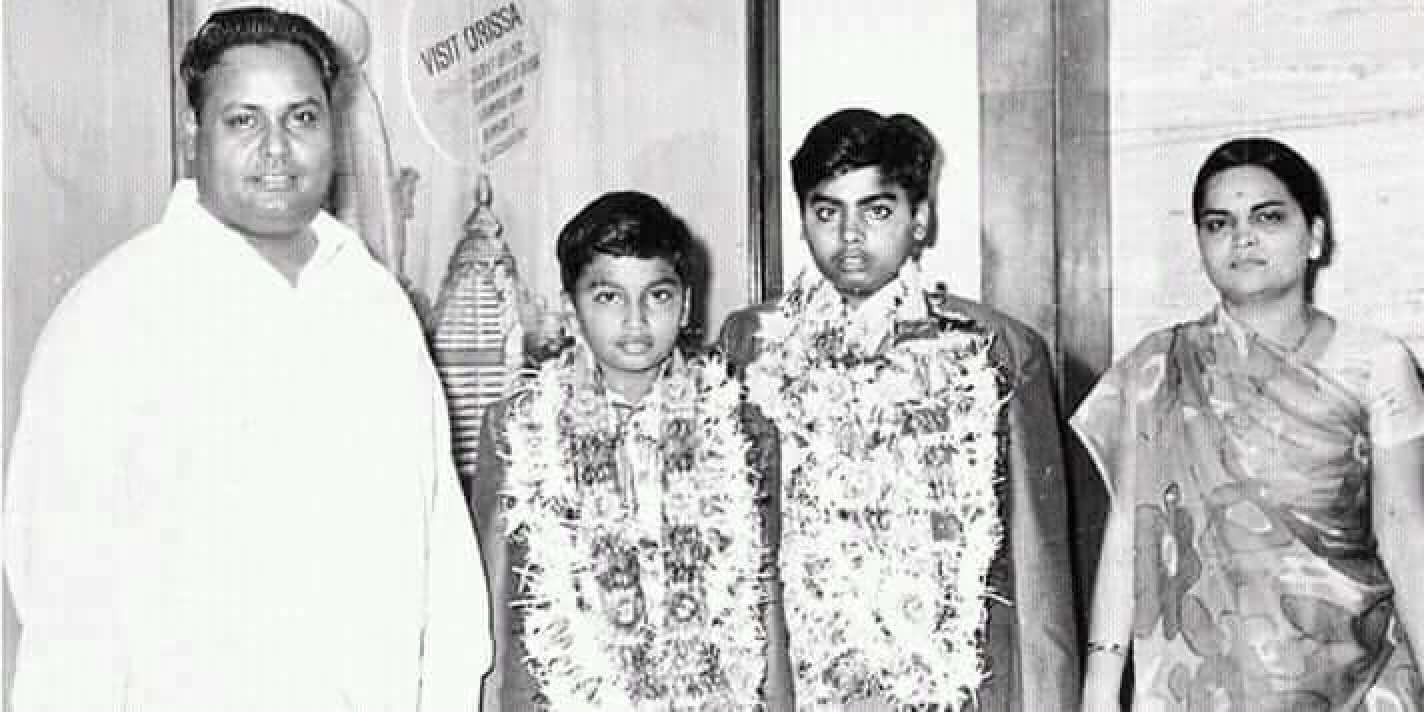 CAREER
The Indian government opened up polyester filament yarn (PFY) manufacture to the private sector in 1980, and Ambani's father applied for a licence to construct a PFY manufacturing factory, beating off competition from over forty other businesses. The Ambanis started buying up suppliers, petrochemical companies, and oil refineries.
Dhirubhai died of a stroke in 2002 without leaving a will, forcing Mukesh and his brother Anil to dispute. The brothers divided the family firm three years later, thanks to a deal arranged by their mother. Mukesh kept the refining, petrochemicals, oil and gas, and textiles industries, while his brother got the telecommunications, asset management, entertainment, and power generating companies.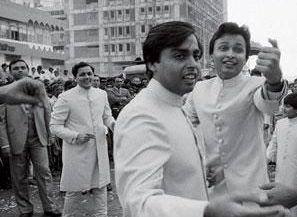 At Jamnagar, India, Ambani directed and built the world's biggest grassroots petroleum refinery, with a capacity of 660,000 barrels per day, or 33 million tonnes per year. With many ventures and partnerships, he proceeded to expand his empire. He got extensively involved in India's journey to 4G, announcing in 2013 the prospect of a joint venture with Bharti Airtel to build digital infrastructure for the country's 4G network. In 2014, he said that over the following three years, he would invest Rs 1.8 trillion in various industries, with ambitions to introduce 4G broadband services in 2015. In February 2016, Reliance's Jio, which is also run by Ambani, debuted its own 4G smartphone brand "LYF," which by June 2016 had become India's third-largest-selling mobile phone brand. Reliance Retail Ltd., another Reliance company, is India's largest retailer. Recently, Ambani's firm formed a collaboration with 7-Eleven, an American convenience store operator, to introduce the chain to India.
He is a member of the Prime Minister's Council on Trade and Industry, Government of India, and the Board of Governors of the National Council of Applied Economic Research, India, among other prominent national and international boards that help inform India's emerging economy and its role in the global economy. He also serves on the board of the Interpol Foundation and the World Economic Forum's Foundation Board.
NET WORTH
The majority of Ambani's wealth comes from a 45% share in Reliance Industries, which is publicly traded. According to its website, the Mumbai-based firm operates the world's largest oil refining plant. The shares are controlled by a promoter group that comprises holding companies, trusts, and family members. As of November 2021, he has received more than $3 billion in dividends.
Antilia, the billionaire's Mumbai residence, is valued more than $400 million, and he is said to have spent more than $1 billion dollars on the 27-story property. The 48,000-square-foot building has room for 600 servants, three rooftop helipads, parking for 168 cars on six floors, a 50-seat movie theater, a grand ballroom with crystal chandeliers, three floors of Babylon-inspired hanging gardens, a yoga studio and a health spa and fitness center.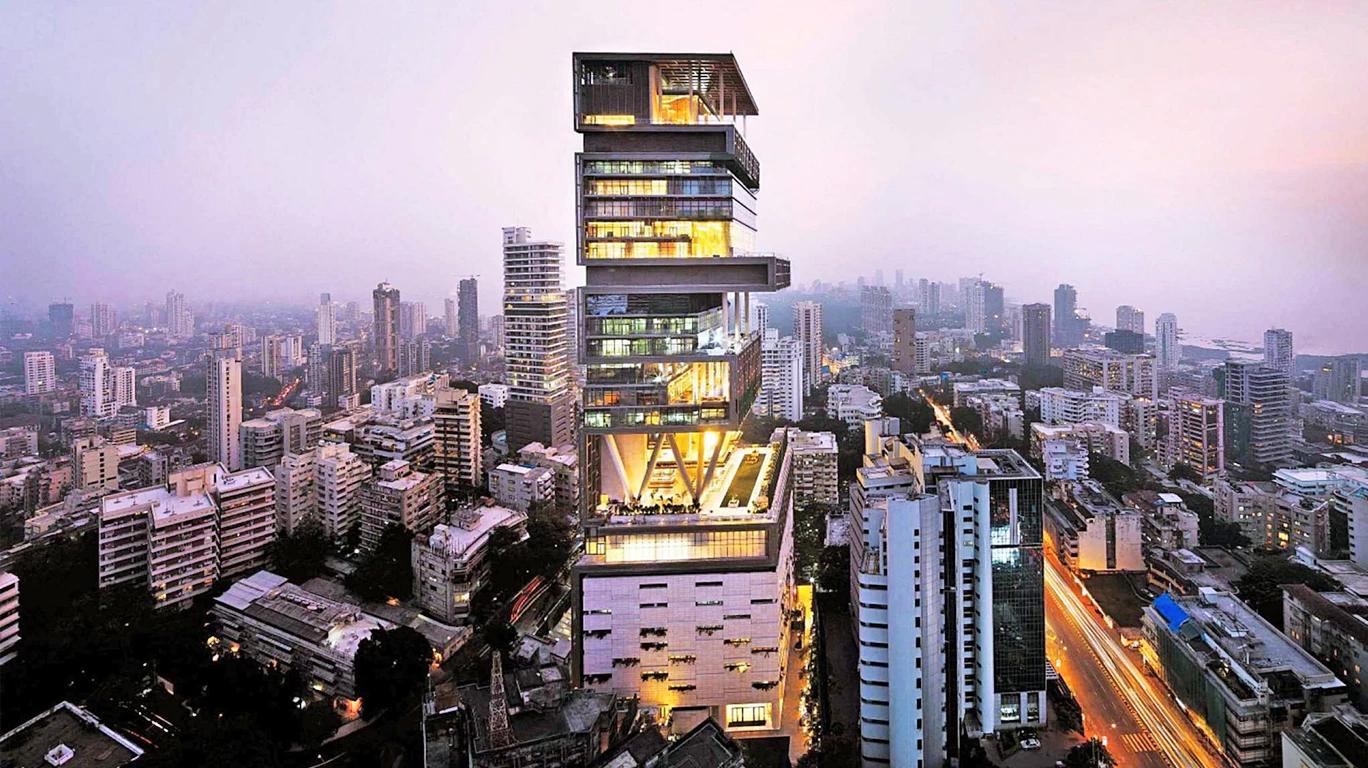 During the Covid-19 lockdown, Ambani raised more than $20 billion by selling a third of Jio to a group of investors that included Facebook and Google. Ambani also owns the Indian Premier League cricket team the Mumbai Indians, which he bought for $111.9 million in 2008. This is why he is also called "The World's Richest Sports Team Owner". He is also the founder of India's Indian Super League, which is a football league.
The Reliance Group's portfolio includes companies such as Just Dial Ltd., Reliance Power Ltd., Alok Industries Ltd., Reliance Industries Ltd., Reliance Industrial InfraStructure Ltd., and Balaji Telefilms Ltd. Currently, Mukesh Ambani's net worth is 9230 crore USD. To put this amount into perspective, it is 1.09% of the total wealth of the 500 richest people in the world. One can buy 50.8 million troy ounces of gold or 1.28 billion barrels of crude oil with his money.
LESSONS
Mukesh Ambani founded the war that education isn't always the answer. His father Dhirubhai Ambani who started Reliance Industries came from humble beginnings. Mukesh himself also dropped out of Stanford Business School to look after the business. It means that chasing money isn't the way to go. Instead, money is the byproduct of success. He treats the investor's money more carefully than his own and believes in nurturing his staff instead of profit. 
Ambani doesn't believe in taking this but insists on making sure that their calculated and not just a gamble. He believes in his instincts to guide him. Ambani is a dreamer and motivates everyone to dream big and one after it. Ambani, who was in his 30s at the time, had a dream of becoming the world's largest producer of polyester fibre and yarn in the 1990s. With a capacity of 2.5 million tonnes per year, RIL has surpassed the traditional South Korean and Taiwanese manufacturers. Lastly he stresses on the importance of hard work – "It is important to remember, there are no overnight successes. You will need to be dedicated, single-minded, and there is no substitute for hard work."
CONCLUSION
Mukesh Ambani's net worth is not the only thing that matters. There is much we can learn from this leading industrialist and business tycoon. His journey to being the richest man in the nation and one of the richest people in the world has not been a short and easy one. However, his superior business strategies and consistent hard work has made him into what he is today. We should all be inspired by him and should dream big like he suggests to become successful just like him.