Introduction
Showbiz in India is a showy business, whether it be actors, dancers, singers, or even directors and producers. In its massive entertainment scene, the country harbors a number of the highest-paid actors, the richest celebrities, glittering stars, and the like. Singers in India are also resplendent in their hefty net worth, thanks to their art being a celebrated phenomenon in this part of the world. In this article, we have covered the lifestyle, fame, wealth, and careers of the richest singers in India.
India is home to a vibrant music industry that has produced numerous talented singers who have achieved both national and international acclaim. Over the years, many of these singers have not only gained fame but have also amassed substantial wealth through their successful careers.
Here's the list of such richest singers in India who are insanely wealthy:
Arijit Singh
One of the most famous singer in Bollywood for quite some time now, it needs no reiteration how Arijit Singh has won the nation over with his vocals. His songs touch the soul in all their mellifluous essence, delving into a world where emotions rule privy.
Arijit Singh has worked with one of the most famous and well-known directors and producers. He sang many songs and almost all of them are blockbusters all over the country. He got his name and fame when he gave his beautiful voice in the movie Aashiqui 2 and the 'Tum Hi Ho' song of that movie became too famous.
Equally versatile is Singh in delivering such melodies that ring in a happy vibe and that which make him all the more a hit with leading composers and actors. With a voice that sings ballads directly to and of the heart, Singh's phenomenal musical journey has translated well into the millions, with a net worth of some 10 million dollars.
A. R. Rahman
For a singer revered as the Mozart of Madras, it is only natural that fame and money would be overflowing the coffers for A. R. Rahman. An Academy Award winner as well a Grammy recipient, Rahman commands a net worth of an astounding 280 million dollars making him therefore the richest singer in India.
The living legend as he is known, Rahman has been named one of Tomorrow's World Music Icons in 2011, and his style of music is such that instantly has you in its charm. He is as mainstream as he is artistic, and the Mozart of Madras is one of those greatest musicians who has virtually revolutionized Bollywood with his compositions.
There's something so enticing about his music, both in zest as in melancholy that instantly stirs up your heart and soul. Indeed A.R Rahman has to be one of the greatest musicians of India through all times and ages.
Sonu Nigam
One of the most popular names in the singing circuit in the country during the late 1990s and early 2000s, Sonu Nigam is another singer among the richest in India. It is his singing talent that has earned him immeasurable name and fame.
His acting skills can also be seen in various movies of Bollywood and he has released various albums also that consist of his solo songs. He is one of the highest-paid singers of the Bollywood industry. He has performed on various TV shows and reality shows and can be seen as a judge in those shows also.
With a net worth of $50 million, Nigam has established his dominance as being one of the best playback singers in the Hindi film industry. The National Award winning Nigam is also one of the favorites to have been ruling the roost in Bollywood with his range of work and renditions.
Daler Mehndi
As a singer immensely instrumental in popularizing the Punjabi variant of Indian folk music bhangra internationally, Daler Mehndi is a very popular name in the music circuit of the country. As also one of the artists who have made it big sans much linkup with Bollywood, Mehndi is also a diversive phenomenon.
Mehdi has long established his range as a musician immensely steeped in his abilities. In all his encompassing fame and exemplary musical depths, this iconic singer is one of the richest in India with an estimated net worth of 12 million dollars.
Atif Aslam
Among the many Pakistani artists who have achieved huge success in India is singer Atif Aslam, who also has emerged as one of the richest by virtue of his fame and calibre. Often regarded as one of the all-time best playback singers in the Indian and Pakistani music industries, Aslam is known for belting out deeply touch romantic numbers that resonate a chord in every heart.
Interestingly for the singer now worth a massive 22 million dollars, Atif Aslam had his first breakthroughs in Bollywood and Hollywood before venturing as a singer in the Pakistani filmy arena. A fan favorite not however just in his music but also in his dashing looks, Atif Aslam has dished out some of the most popular tracks in Bollywood over the years.
Mika Singh
Flashy in style and versatile in his music is Indian singer Mika Singh who has been a very prominent presence in the music scene of the country since long. From belting out chart toppers to delivering peppy numbers and catchy tunes, Singh is a really rich Indian playback singer with a $13 million net worth.
Diljit Dosanjh
The multifaceted personality that Diljit Dosanjh is a Punjabi and Hindi singer, composer, and actor. With a net worth amounting to $16 million, Dosanjh as a singer is easily one of the richest around. All of his movies stand amongst the most popular Punjabi movies in history.
In fact, Dosanjh's riches also stem from his immense popularity, not just in India but also on the global stage. The first turbaned Sikh to be honored with a wax statue at Madame Tussauds, Diljit is also as admired an artist in south India apart from being one of the leading artists of the Indian music industry.
Honey Singh
A man as controversial as he is popular, Singh still is one of the highest paid musical artists in Bollywood and his substantial $25 million net worth does much to validate the claim. The name behind some of the most foot tapping numbers in Bollywood as well as some really chartbusting singles, Honey Singh enjoys massive fan following across India.
Shreya Ghoshal
A National Film Award winning singer, No one needs an introduction to Shreya Ghosal as she is such an amazing singer and artist of the Bollywood industry. Shreya Ghosal is also one of the richest in India when it comes to her $12 million net worth. One of the leading playback singers in Indian cinema, Ghoshal is celebrated for the quality of her voice that which makes her renditions instantly endearing to listeners.
She started her career in her childhood only as a playback singer of Bollywood. She has been an amazing singer and has sung her songs in various languages including Telugu, Tamil, Hindi, and Kannada.
Featuring five times in the the Forbes list of the top 100 celebrities from India, Ghoshal also is the first Indian singer to have her wax figurine in Madame Tussauds Museum. Trained in Indian classical music, Ghoshal has very often been applauded as being the most versatile singer of her generation. She also is the only Indian singer to be included in the list of Verve's 50 Power Women when she made the cut in the 2016 edition.
Badshah
One of the highest paid celebrities in India as per the Forbes India Celebrity 100 listing, rapper Badshah might not consider himself a singer per se but his many playback numbers have established him as an artist contrary to his expectations. His many chart topping numbers have firmly put Badshah as among the more popular entertainers in India which has also contributed in making him a singer well among the country's richest.
Badshah is known for his awesome heavy voice and the rap songs that he sings. He is considered as one of the best Punjabi singers of all time who got the name, fame, and everything in such a small time.
Known for his trademark personal style that stems from the genre of rap music he mostly dabbles in, Badshah is a rich star with a net worth of a 15 million dollars.
Sunidhi Chauhan
Celebrated for her distinctive voice and as distinctive a style of singing is Sunidhi Chauhan who is another richest singer in India. Dominating Bollywood through her vocals through the early 2000s, Chauhan has marked her identity as a celebrity working her way also into the Forbes' Celebrity 100 of India.
She is talented from her childhood and started singing in various gatherings and other family functions. When she was 13 years old, she made her Bollywood debut singing for the movie Shastra.
As of 2020, the net worth of the celebrated 'queen of item songs' stands at 10 million dollars.
Armaan Malik
The first Indian singer-songwriter to be featured on the Times Square Billboard in New York City, Armaan Malik's fame knows no bounds. Cherished as much for his charming looks as for his soothing singing style, this new age musician has dished out songs in a multitude of languages.
At a mere 25 years of age, it is commendable that Malik has built a net worth of some $10 million to emerge as being the richest singer in India. There is a certain innocence to his singing that makes this young gun a fan favorite entertainer in the country.
Vishal and Shekhar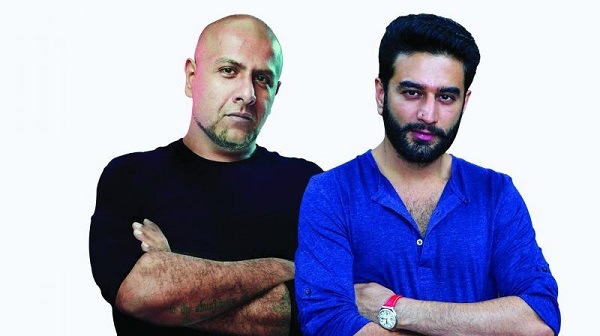 Vishal and Shekhar both are partners of a music production firm. They both are music composers of Bollywood. They both have recorded in languages such as Telugu, Marathi, and English.
Vishal Dadlani is also the vocalist of several Mumbai based electronic bands. They both together have hosted many shows including SA RE GA MA PA, Indian Idol.
Conclusion
All of these include top Bollywood singers. All of the Richest Bollywood singers have gained a lot of wealth and fame throughout their journey.