Introduction
The Internet today is the best example of how a nobody can turn into a celebrity. We all consume a great amount of content on social media/the internet today and these content creators, whose memes, videos, and roasts we listen and watch are earning in lakhs every month. Youtuber has made many rich. In this article, we will look at the wealth, fame, and subscriber range of the richest youtubers in India.
Today's generation does not want to restrict themselves to just a 9-5 job. They want to do something creative like a free bird every day. They look for different ways of earning money with practically no investment. This reminds us of a top-rated video platform that helps creative people not only earn whopping amounts but a lot of fame as well.
Here's the list of the richest youtuber in India:
Bhuvan Bam is among the highest-paid content makers on YouTube in the country. He has been working on YouTube for a long time and today he has over 190 lakh subscribers and became the top youtuber in India. With his interesting and unique content, the famous creator is earning more than $120k per month from his channel, BB Ki Vines and became the Highest paid youtuber in India.
Bhuvan's content is about adult comedy and drama, estimated to be exciting, creative, and funny. He plays for 4-5 characters himself to keep his crowd engaged. He is known for playing multiple characters in his videos like Bhuvan, Titu Mama, Sameer Fuddi, Bablu, Janki, Mr Hola, Mrs Verma, Detective Mangloo and many other roles. And, that is why most of his videos have a high number of views.
Overall, Bhuvan Bam is presenting ordinary content on his YouTube channel focusing on the class of amazingness/parody and today he has become one of the richest YouTubers in India.
The entire nation doesn't know Bhuvan Bam as just a comedian but as an excellent writer, singer and songwriter as well. He was also felicitated by the Hindustan Times at the first edition of their Game Changer Awards.
The famous lady YouTuber from India, Vidya Iyar has created her mark in the Indian YouTube industry. Vidya Iyer is a renowned name and mainly known for her YouTube name, Vidya Vox.
Vidya Vox is a popular and reputed YouTube artist and entertainer. Her content is focused on music videos and she earns around $90k to $180k on monthly basis from her YouTube channel. Present-day, her channel has over 67.9 lakh subscribers, who go to the channel to enjoy Vidya's interesting music videos created in various languages and cultures.
Vidya Iyar is born in Chennai and raised in Virginia, the USA. When Vidya was just 5 years old she started to find her love in music. In 2015, Vidya began her YouTube channel, "Vidya Vox" and then she never looked back. Apart from her glowing music career on YouTube, Vidya has performed at the National Centre for the Performing Arts (India), The White House, and so on.
Known for her cooking and recipe videos, Nisha Madhulika is one of the richest Indian YouTubers. Nisha who has 13.7 million followers used to give tuitions to poor children when she came across a food blog. So, she started her own blog. When her readers asked for videos, she did just the same.The 56-year-old started her YouTube journey in 2011 when her husband and her son helped her set up her own channel and record videos for her. Now, she has a team of five people who look after her website.
Nisha Madhulika is earning around $90k to $165.3k per month from her channel. Her Youtube channel is focused on cooking, where Nisha makes interesting cooking tutorials in Hindi and is the best female YouTuber in the nation.
Today, the 60-year old, Nisha Madhulika has become a popular name in most Indian families as a lot of people figure out how to prepare delectable nourishment by watching her useful videos. And, presently her channel has over 100 lakh subscribers. Her followers come from all parts of India and Pakistan. People mainly visit her channel to learn cooking or just enjoy her cooking and delicious dishes she makes.
The music boy band from India, Sanam Puri YouTube channels brings interesting and famous music videos. It is one of the richest YouTubers in India with $85k to $175.7k monthly income. Sanam is a content maker who has increased quick prominence in YouTube by providing fascinating music content and today this Youtube channel has over 74.6 lakh subscribers.
This Indian band, Sanam Puri includes the band individuals – Sanam Puri, Samar Puri, Keshav Dhanraj and Venky S. They started this YouTube channel by transferring repeat adaptations of old Indian melodies and bit by bit began transferring new unique music too.
Widely-known as technical guruji, Gaurav Chaudhary is an individual Youtuber who earns up to $180k each month on Youtube. He has more than 34.9 lakh subscribers now and this number seems to increase. Besides, he has another channel named as Technical Guruji, with over 180 lakh subscribers.
On this second channel, Technical Guruji Gaurav Chaudhary shares technical videos where he informs people about many useful technology tips. Most of his content on this YouTube Channel is very useful and interesting. And so all the videos on the channel often get high views.
With nearly 15 million endorsers, Gaurav Chaudhary is lightyears in front of his kindred tech-related YouTubers. A lot of people make buying decisions for any mobile phone as per the review by Gaurav Chaudhary on his YouTube channel, it just shows how solid the impact he has.
Popularly known as Technical Guruji, Gaurav Chaudhary is India's most-followed tech YouTuber with 3.4 million subscribers. He is not just a YouTuber known for his tech videos, he is also working as a security systems engineer for Dubai police after completing post-graduation in microelectronics from BITS Pilani Dubai Campus. In 2020, he was on the Forbes India 30 under 30 list.
Ranjit Kumar is a growing Indian YouTuber and known for giving unbiased reviews about every newly launched electronic gadget in the market. He is one of the richest YouTubers in India and is earning about $15K – $32.3K per month. Ranjit's Youtube channel name is Geeky Ranjit and has more than 29.4 lakh subscribers today.
Just like Gaurav Chaudhary, Ranjit Kumar also provides interesting and informative technology content on Youtube and is working as an individual. Geeky Ranjit focuses on unboxing mobile phones, gadgets, and stuff and many more.
In academics, Rajit has done his graduation in commerce. But to follow his passion for technology, he did a diploma in computer programming. In the year 2007, he created a website named-tech2buzz.com, where he shares reviews on the new electronic gadgets on it. In 2011, he started his YouTube channel with the name GeekyRanjit that has become one of the biggest Technical YouTube channels in India.
Vahchef – VahRehVah is a famous Youtube channel by Sanjay Thumma in India. On his YouTube Channel, he shares content related to cooking and teaches people how to cook delicious meals in a unique way. Being among the richest YouTubers in India, he is earning over $5K – $28.9K on the monthly basis.
On the VahRehVah channels, you can check through various types of cooking content like recipes of restaurant-style food and learn how to make them in your kitchen. This unique Youtube channel today has more than 20.6 lakh subscribers from India and other countries across the world.
Sanjay Thumma is quite famous as Vahchef because of his YouTube channels; he is an admirable Indian Chef and Entrepreneur in culinary arts in Indian cooking. YouTube honoured him the lifetime views in the YouTube channel that reached over 290 million viewers. No doubt, Sanjay is among the top 10 YouTube stars from India.
Apart from being the highest-paid YouTubers in India, Sahil Kattar is also a popular television host and actor. In the year 2007, he started his career as a radio jockey and then joined the content creation company Being Indian. As a YouTuber, he is working with two YouTube channels, named Khattarnaak and Being Indian Another.
He earns over $1.7K – $27.1K on a monthly basis by making content on both channels. With his skills and funny content, Sahil is attracting a good number of viewers and subscribers. He goes to different parts of the country and makes funny videos. His audience is not only from India but from across the world.
Shruti Arjun Anand is among the most popular and successful female YouTubers from India. She is earning more than $3K – $23.7 monthly by making excellent beauty contents on Youtube. Anand started her Youtube channel a few years ago and today, she has over 73.6 subscribers.
On her YouTube Channels, Shruti shares various kinds of dressing and beauty tip with her audience. She also creates content related to fashion, lifestyle, beauty, make-up and much more. In recent times, she has also come up with sketch comedy.
She posts videos related instructional exercises going from reproducing your preferred on-screen characters' winged eyeliner to greatest night cream. These tips are very helpful, especially for women. This is the reason why Shruti Arjun Anand gained great success in a very short time.
So, the last name among the top 10 richest Youtubers in India, Abhishek Bhatnagar is working on YouTube with a special focus on mobile content. This creative and excellent Youtuber earns more than $2K – $16.6K on monthly basis from his Youtube channel.
Abhishek mainly does detailed video reviews of gadgets in the entire Indian gadget industry and today his Youtube channel has over 6 lakh subscribers. He is crazy about computers, advanced technology, gadgets and web services that inspired him to work here.
Carry Minati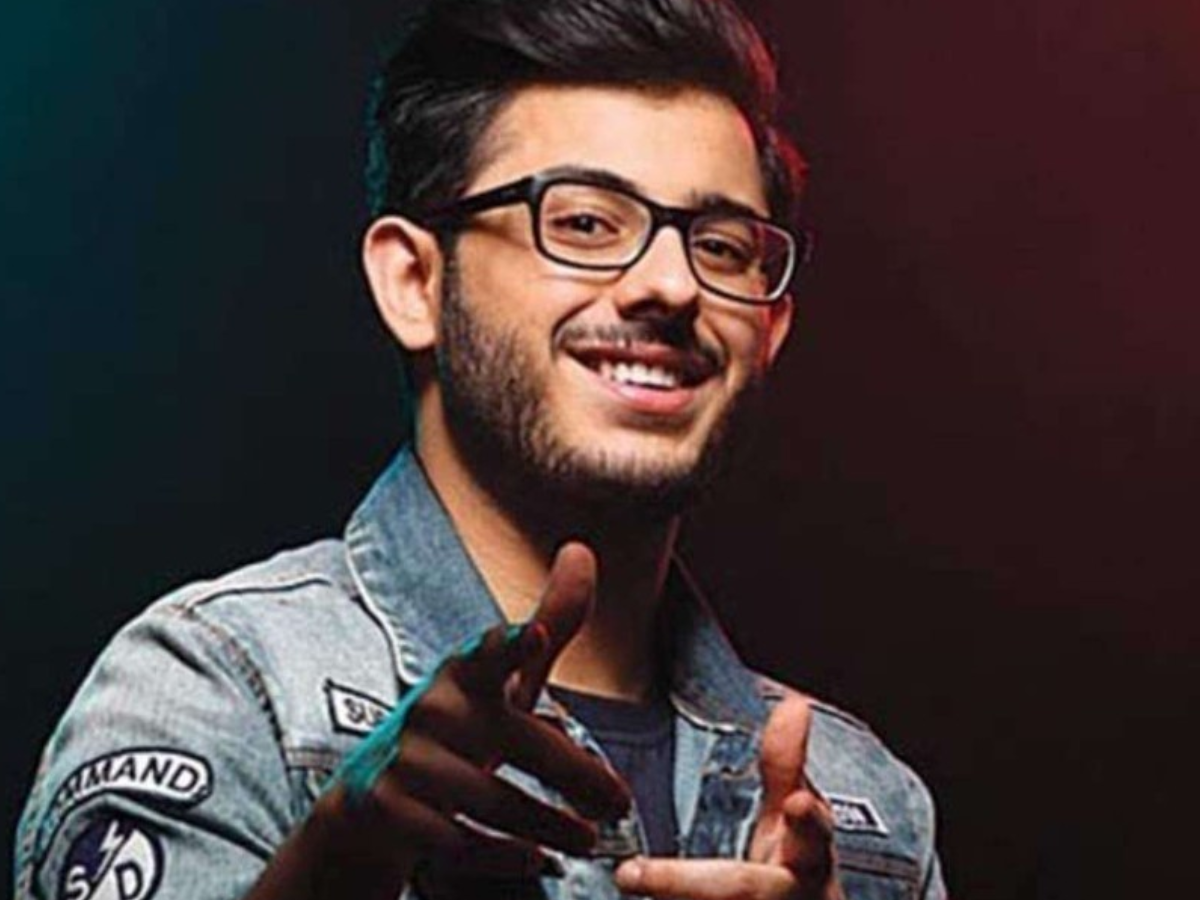 The top Indian YouTuber Ajey Nagar, famously known as Carry Minati is an Indian comedian and content creator. He was born on June 12, 1999, and posts videos of satirical parodies and live gaming. The owner of two YouTube channels, CarryisLive (dedicated to gaming and live streams) and CarryMinati (for Comedy videos), Ajey has been featured in the Forbes list of 30 under 30.
From roasting Bollywood celebrities to sharing his views on trending topics in a satirical way and making fun of Bollywood award shows, he does everything on his YouTube channel.
Amit bhadana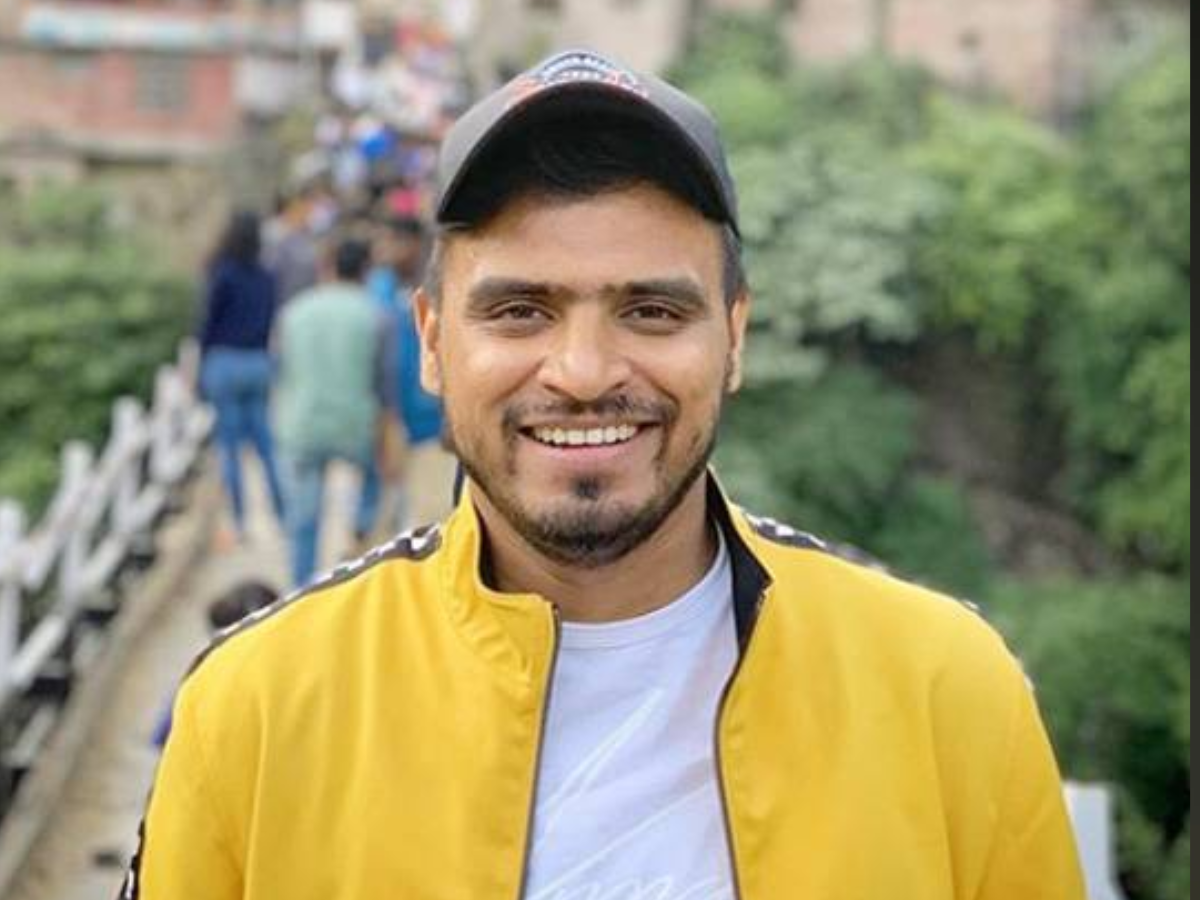 The famous YouTuber and social media celebrity, Amit Bhadana, famous for his prank videos first uploaded his video on Dubmash. Within a few days, the video went viral. He started exploring this field and uploading more videos and gradually started his own YouTube channel. His videos are scripted, edited and shot by his friends only.
He has also collaborated with many Bollywood actors like Rajesh Sharma, Manoj Bakshi, and Hemant Pandey. He has also performed in various institutions and colleges.
Sandeep Maheshwari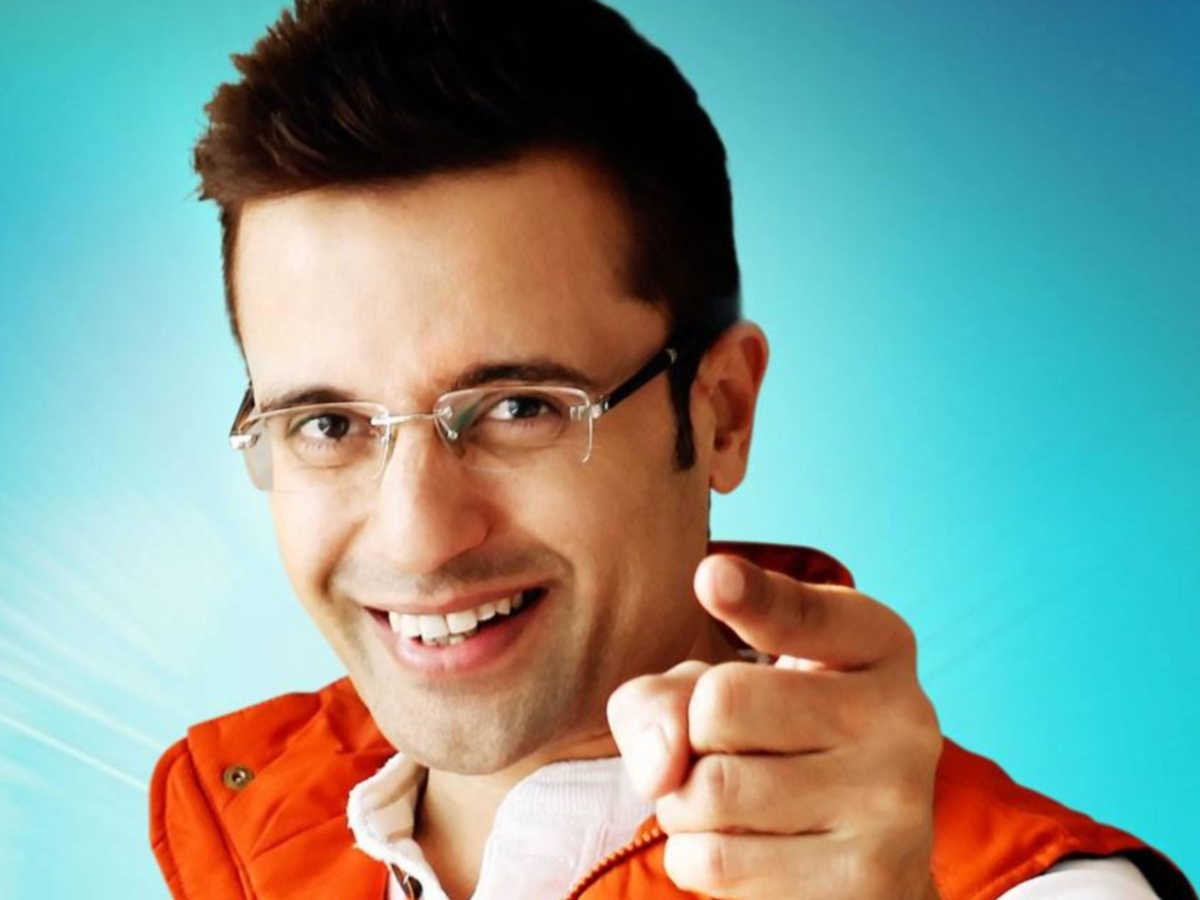 Almost every youngster is familiar with Sandeep Maheshwari, an Indian entrepreneur, motivational speaker, and photographer. Born on September 28, 1980, he pursued his education at Kirori Mal College, Delhi.
He started his career as a photographer in 2000. He has created a world record of clicking 10,000 shots of 122 models in just 10 hours and 45 minutes. He is also the Founder and CEO of Imagesbazaar.com which is the largest collection of Indian stock images. This platform has made Sandeep one of the fastest-growing Indian entrepreneurs.
Harsh Beniwal
Conclusion
These are the top Richest Youtubers in India. With their unique content and concept, these creators have gained great popularity and monetary benefit on their channels.