Introduction
BharatPe is a QR code-based payment app for offline businessmen and retailers. The company has its headquarters in New Delhi, India but there are around 5 more offices of BharatPe across the country. The app, which allows its users to accept UPI payments for free through the BharatPe QR code, is hugely beneficial for small merchants and kirana stores and their owners. The business plan of BharatPe involves business model, revenue model, its competitors and many more.
The BharatPe app powered by efficient QR code payments helps its users to sign in immediately, and instantly start receiving the funds in their bank account. BharatPe started with a mission to make payments free for all its users. Its intention is to help all. BharatPe is a private fintech company.
It operates an eponymous service to help all offline merchants. However, such kind of payment apps nearly makes no money by enabling free transactions on their platforms. Those processing UPI payments can not even charge a small commission to merchants. The BharatPe login and interface are also easy to use. BharatPe credit card can also be created after the merchant account.
Competitors
BharatPe competitors are:
Revenue Model
The BharatPe revenue model depends on providing its consumers with a digital payments platformand also has got a separate app for its merchant friends where the company credits them for their transactions digitally as mentioned above. It actually sails for providing credits to the merchants with cheaper interests.
The company counts on the interdependent cyclical connection of credit and application usage to boost the revenue on its platform. For a startup company like BharatPe it's important for them to focus especially on the merchant side of their business.
Looking at the BharatPe revenue, the company seems to have witnessed a surge in it. BharatPe's revenue from operations surged by 20X to become Rs 119.1 crore during FY21, which was last recorded at Rs 5.96 crore in FY20.
The holding entity of BharatPe, Resilient Innovations Pvt Ltd, and its lending operations have been successful in earning a revenue of Rs 5.96 crore during FY20, in contrast to FY19, when they failed to earn any operating revenue. This income was mainly generated by the small ticket unsecured loans, which are offered to the merchants, and on the collection of commissions on transactions.
Some features that make BharatPe app popular:
User Panel: BharatPe offers a powerful user panel that allows easy registration, login, bank account linking, credit card/debit card linking, and wallet. It also provide news about latest offers, cashbacks, gift cards, and bill payments with built in live chat feature.
Merchandise Panel: The merchandise panel of BharatPe app allows easy registration, login, bank account linking, accept payment option, QR code generation, and chat support.
Admin Panel: The admin panel of BharatPe allows complete control with analytical tools, geo-location tracker, content management, user management, and growth analytical tools. It also allows the admin to push notifications, offers, and deals.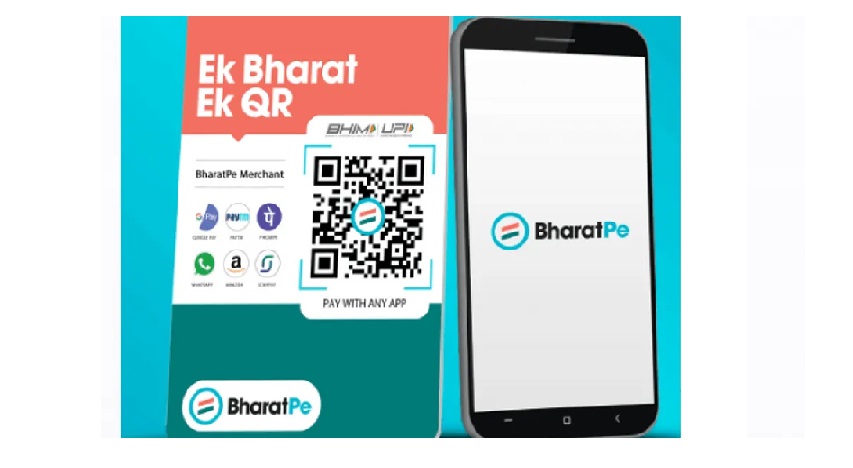 Conclusion
The company has also launched secure lending on its platform, providing loans in exchange for collateral.