Introduction
Cred is an Indian fintech company, based in Bangalore, founded in 2018 by Kunal Shah. Cred app's main feature is reward-based credit card payments. Later, Cred let users to make house rent payments and introduced short-term credit lines. Business Plan of Cred involves model, SWOT Analysis, Revenue Model and many more.
CRED means Credibility –  the ability to gain acceptance as a member of a particular group.
CRED is a fintech startup that provides a one-stop solution to all such problems by making the process tremendously simplified and seamless.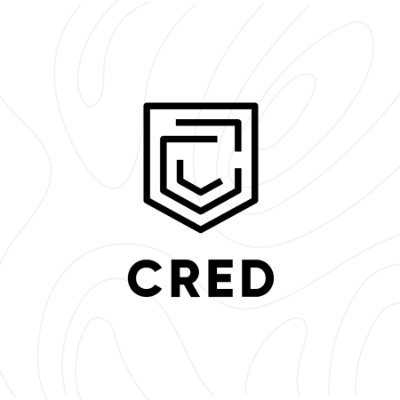 With a customer base of over a whopping 6 million users, CRED has turned into a startup unicorn with a $2.2 billion valuation in a very short span of time.
The main focus of the application:
Home – Your CIBIL Score and CRED Related News
Cards – Current Outstanding of the credit card bills
My CRED – CRED Coins earned and redeemed
Rewards – Available and Claimed rewards
Profile – Payment history and settings
The idea behind CRED is to create a gated ecosystem of high trust credible individuals and eventually build ways for them to link and connect with one another. It is a credit-based ecosystem that provides a safe space for individual lenders and financial institutions to lend money to trustworthy individuals.
Business Model
CRED uses a passive business model in which it can generate revenue without much hustle.  There are 3 Major sources Cred earns from:
 Customers who pay credit cards bills
The CRED app.
The Businesses that provide offers on the app.
CRED targets to garner a significant share of wealthy, affluent, and trustworthy customers who own and use credit cards.
Famous for its excellent user experience, CRED's business model stands out by providing the following value to its customers:
It is an all in one application for paying credit dues, rent and other bills in just five taps.  It reduces the hassle of handling multiple credit cards by making the process tremendously simplified, easy and convenient.
It provides users with an instant credit line and facilitates P2P lending at an interest rate of 9% to lenders, which is way more than what savings accounts and deposits usually offer.
It records loan caps, analyses hidden costs and overall expenses of the users and tracks due dates and sends them timely reminders to make payments.
If users make timely payments, it rewards them with CRED coins which they can redeem on the platform 'Discover' to avail discounts on different products offered by CRED partners.
Users can also calculate their credit scores for free and use CRED's help to maintain a good credit profile and make good financial decisions.
Revenue Model
CRED is a free application. The company is more inclined towards scaling and expanding its customer base before becoming more oriented towards profit generation. Thus, they are making a 'deliberate choice' to focus on achieving scale rather than revenue generation, according to what most internet-based startups follow in their initial stages.
CRED partners and ties up with different businesses who offer their products to the users on the 'Discover' platform. This provides CRED users with a greater variety to pick from while redeeming their CRED coins.
CRED's target audience is the 1% cream population and having data about their purchases and spending patterns helps it optimize advertisements to encourage more spending through the platform and earn commissions on sales of those products.
The introduction of P2P lending has led to lenders earning interest rates of around 9 percent and loans being disbursed at interest rates between 10 to 12%.
Strengths of CRED
– Talent management at CRED and skill development of the employees – Human resources are integral to the success of CRED in Construction Services industry.
– Success of new product mix – CRED provides exhaustive product mix options to its customers. It helps the company in catering to various customers segments in the Construction Services industry.
– Diverse Revenue models – Over the years CRED has ventured into various businesses outside the Capital Goods sector. This has enabled the company do develop a diversified revenue stream beyond Capital Goods sector and Construction Services segment.
– Brands catering to different customers segments within Construction Services segment – CRED extensive product offerings have helped the company to penetrate different customer segments in Construction Services segment. It has also helped the organization to diversify revenue streams.
– Track record of innovation – Even though most players in the Capital Goods strive to innovate, CRED has successful record at consumer driven innovation.
Weaknesses of CRED
– High cost of replacing existing experts within the CRED. Few employees are responsible for the CRED A's knowledge base and replacing them will be extremely difficult in the present conditions.
– Loyalty among suppliers is low – Given the history of CRED coming up with new innovations to drive down prices in the supply chain.
– Low investments into CRED's customer oriented services – This can lead to competitors gaining advantage in near future. CRED needs to increase investment into research and development especially in customer services oriented applications.
– Gross Margins and Operating Margins which could be improved and going forward may put pressure on the CRED financial statement.
Opportunities for CRED
– Customer preferences are fast changing – Driven by rising disposable incomes, easy access to information, and fast adoption of technological products, customers today are more willing to experiment / try new products in the market. CRED has to carefully monitor not only wider trends within the Construction Services industry but also in the wider Capital Goods sector.
– Increasing customer base in lower segments – As customers have to migrate from un-organized operators in the Capital Goods industry to licensed players. It will provide CRED an opportunity to penetrate entry level market with a no-frill offering.
– Lowering of the cost of new product launches through third party retail partners and dedicated social network. CRED can use the emerging trend to start small before scaling up after initial success of a new product.
– Local Collaboration – Tie-up with local players can also provide opportunities of growth for the CRED in international markets. The local players have local expertise while CRED can bring global processes and execution expertise on table.
Threats to CRED
– Saturation in urban market and stagnation in the rural markets – For CRED A this trend is an ongoing challenge in the Construction Services segment. One of the reasons is that the adoption of products is slow in rural market. Secondly it is more costly for CRED A to serve the rural customers than urban customers given the vast distances and lack of infrastructure.
– Changing political environment with US and China trade war, Brexit impacting European Union, and overall instability in the middle east can impact CRED A business both in local market and in international market.
– Distrust of institutions and increasing threat of legal actions for CRED A – As the WTO regulations and laws are difficult to enforce in various markets. Legal procedures have become expensive and long drawn process. It can lead to less investment into emerging markets by CRED A thus resulting in slower growth.
– Trade Relation between US and China can affect CRED A growth plans – This can lead to full scale trade war which can hamper the potential of CRED A to expand operations in China.
– Competitive pressures – As the new product launch cycles are reducing in the Capital Goods industry. It has put additional competitive pressures on players such as CRED A. Given the large customer base, CRED A can't respond quickly to the needs of the niche markets that disruptors are focusing on.
– Growing technological expertise of local players in the export market – One of the biggest threat of tie-up with the local players in the export market for CRED A is threat of losing IPR. The intellectual property rights framework is not very strong in emerging markets especially in China.
Conclusion
CRED has a very innovative and creative way to market itself. It delivers cakes to its users' offices so that other people get to know about it and create a buzz effect.