Introduction
David Lawrence Ramsey III is an American personal finance personality, radio show host, author, and businessman. Dave's Net worth is around 200 million dollars. Ramsey married his wife Sharon in 1982, and the Ramseys have three children: Daniel Ramsey, Denise (Ramsey) Whittemore, and Rachel (Ramsey) Cruze.
Cruze works with Ramsey Solutions. Ramsey has written several books, including The New York Times bestseller The Total Money Makeover, and hosted a television show on Fox Business from 2007 to 2010.
Ramsey is a devoted Evangelical Christian.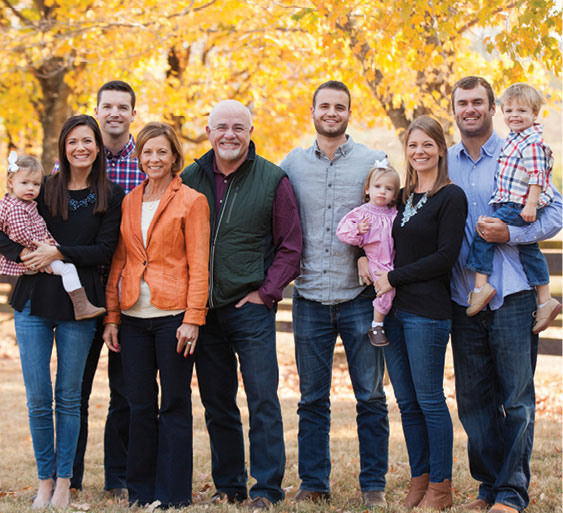 Early life
Ramsey was born in Antioch, Tennessee, to real estate developers. He attended Antioch High School where he played ice hockey. He attended the 'College of Business Administration' at the 'University of Tennessee,' Knoxville, and graduated with a BSc in finance and real estate.
Ramsey credits his father for his strong work ethic.
In the documentary 'Live Like No One Else,' based on his life, he shares a story about what gave him his first lesson about the value of money. Ramsey was 12 when he asked his father to buy him a popsicle. His father replied that he was old enough to earn. This conversation inspired Ramsey to become an entrepreneur. He got a pack of business cards printed for his first venture, a lawn-care business.
Following this, Ramsey continued to venture into various businesses, such as leather bracelets. He eventually learned about customer service and the value of keeping promises when making business deals.
He used the profits earned from the ventures to pay for his college fees.
By 1986, Ramsey had amassed a significant portfolio worth over $4
million. However, when the Competitive Equality Banking Act of 1987 took effect, several banks changed ownership and recalled his $1.2
million in loans and lines of credit because he was over-leveraged.
 Ramsey was unable to pay and filed for bankruptcy in 1988.
Career
Early career
Dave Ramsey received his real-estate license after he turned 18. Soon after graduating college, he stepped into the real-estate business. Since he had a few acquaintances at local banks, he easily acquired the funding required for his real-estate deals.
He eventually began working for his real-estate firm, 'Ramsey Investments, Inc.' The business flourished, and by 1986, he had built a rental real-estate portfolio worth over $4 million. Unfortunately, his success was short-lived.
Setback
The local bank financing Ramsey's real-estate business was sold to a larger bank. The new bank demanded the pending loan payments as soon as possible. Even though Ramsey managed to pay back a significant share of the debt, he was still left with a huge outstanding amount. He was eventually unable to pay the rest of the money and thus filed for bankruptcy in September 1988.
The financial blow took away everything that he had earned so far. Ramsey, however, did not lose hope. After he recovered financially to an extent, he turned toward spiritualism to help him keep calm, mentally and emotionally.
Comeback: Early
He began reading the 'Bible' and would attend the local church daily. Once, while returning from the church, he met a man who was going through a substantial financial loss. Ramsey shared his story with him to motivate him and agreed to help the man and his wife by structuring a plan to help them recover from the financial loss.
The gesture gave Ramsey an idea for his next venture. Taking lessons for his past financial mistakes, he began providing financial counseling from a Christian point of view to couples at his local church.
Equipped with enough resources, he established the financial counseling company called 'The Lampo Group.' It started with a handful of students, but within a few years, the number of students crossed 350.
The success of 'The Lampo Group' led Ramsey to begin his counseling-based radio show called 'The Money Game' in 1992, which he co-hosted along with his friend and 'Primerica' co-founder Roy Matlock. That year, he also published his first book, 'Financial Peace.'
Ramsey launched the second radio program, mostly a spin-off of the first one, 'The Dave Ramsey Show,' on 'iHeartRadio.' It eventually became the third-largest radio talk show in the U.S. The radio show is now heard over more than 500 stations all over the U.S. and Canada. It also has an 'iOS' application and a podcast format recorded at 'Ramsey Solutions' in Franklin, Tennessee. It streams on 'YouTube' and also airs live on 'DaveRamsey.com.'
Additionally, Ramsey's financial management and money-making tips reach out to a broader audience through his numerous books, of which five are 'The New York Times' bestsellers. 'The Total Money Makeover,' published in 2003, is one of his most famous works.
In 2007, Ramsey began hosting the TV adaptation of 'The Dave Ramsey Show' on the 'Fox Business Network.' He continued as a host until the channel canceled the show in June 2010.
In 2014, 'The Lampo Group, Inc.' was renamed 'Ramsey Solutions.' It was headquartered in Franklin, Tennessee. By then, it had six divisions to supervise financial education.
Ramsey launched his online budget application 'EveryDollar' in March 2015. It lets the users plan and maintain their household budget and track the expenses and savings in the most relaxed and hassle-free manner.
Mid
The application currently has over 2 million users. An expansion to the app, 'EveryDollar Plus,' connects the users to their respective banks to monitor their transactions and account balances. Both the apps work on 'iOS' and 'Android' devices.
Ramsey is also the founder of the 'Financial Peace University.' This membership-based service provides video lessons on various finance-related procedures and the best practices for using monetary resources in the most judicious manner.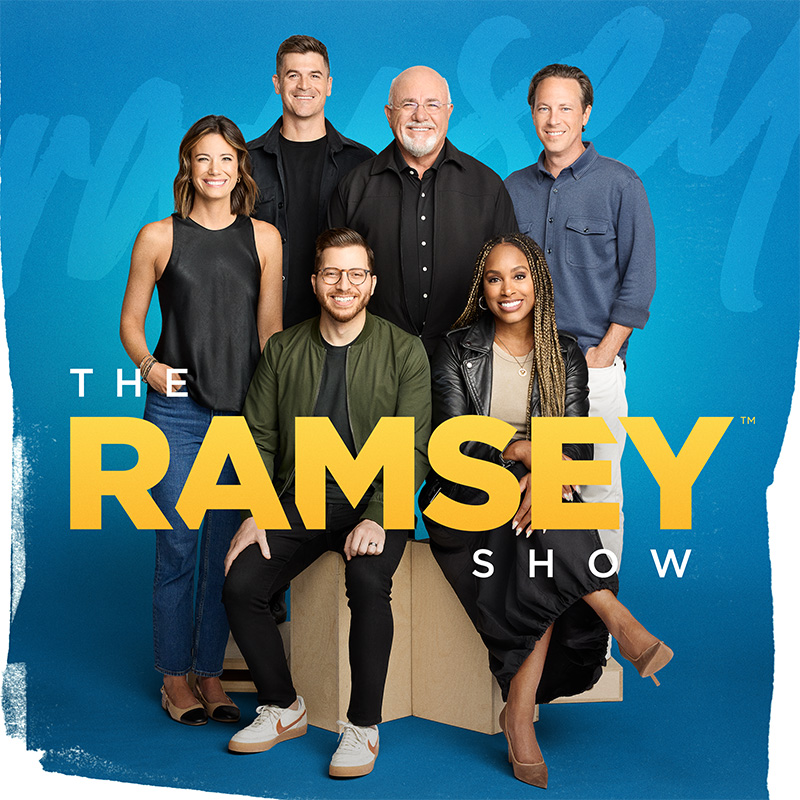 Current
'Foundations in Personal Finance,' another venture of 'Ramsey Solutions,' is a curriculum for students on the value of saving, expenditure, and overall financial literacy. Over 4 million students in different middle schools, high schools, and universities across the nation have now subscribed to the curriculum.
Ramsey's 'SmartDollar' is an online wellness program on finance management, primarily for employees. Along with Ramsey, the program also features Rachel Cruze (his daughter) and Chris Hogan.
Ramsey also delivers lectures on running a successful business through his playbook 'EntreLeadership.' He has a separate venture, dedicated entirely to women empowerment, titled 'Business Boutique,' which helps women entrepreneurs plan and execute their business ideas.
The 'Ramsey Press' has published numerous fiction and non-fiction books and board games to date. Some of the publication's bestsellers are 'Business Boutique,' 'Smart Money Smart Kids,' 'Retire Inspired,' the 'Financial Peace Junior' series, and 'The Legacy Journey.'
His syndicated columns, 'Dave Says' and 'Dave Ramsey's EntreLeadership,' have been published by over 500 publishers, with more than 8 million prints circulated. The 'Dave Says' column includes questions and answers on 'The Dave Ramsey Show.'
Awards & Honors
In 2009, the 'National Association of Broadcaster' presented Ramsey the 'Marconi Award.'
He was inducted into the 'NAB Broadcasting Hall of Fame' in 2013 in Las Vegas and into the 'National Radio Hall of Fame' in 2015.
Conclusion
From a very early age, Dave Ramsey understood there was value in a day's work. His impeccable work ethic helped him become a millionaire by the age of 26. A few years after reaching the million-dollar net-worth milestone, Ramsey filed for personal bankruptcy.
Since then, he has created a business empire that revolves around using his previous money mistakes and Bible scriptures to teach smart money-management practices.