Introduction
ITC Limited is an Indian multinational conglomerate company that was incorporated in 1910 under the name Imperial Tobacco Company of India Limited, later the company was renamed in 1970 as India Tobacco Company Limited. Since then, it has emerged as a multi-market conglomerate with business and is associated with several industries like Fast-moving consumer goods (FMCG), hotel and services, information and technology, agri-business, and packaging. The marketing strategy of ITC includes its business model, general information, marketing model, and many more.
The company is among India's 10 most valuable and most admired companies.
ITC since then has emerged as a multi-business conglomerate having business in various industries such as Hotels, Lifestyle Retail stores, ready to eat sector, confectionary sector, Paperboards segment, body care products etc.
Marketing Mix of ITC
The marketing strategies of ITC have helped the company position itself competitively in the commercial market.
This has not only helped the company to become a successful brand but also helped it position itself competitively in the commercial market. Further, these strategies have helped the company to achieve its business goals.
Product Strategy
ITC is known as one of the topmost valuable brands. It has a diversified portfolio of businesses, including. Here are some of the ITC products that contribute the most to its business:
It sells cigarettes, which includes gold flake kings, wills navy cut, gold flake superstar, and India kings are some of its major brands.
In terms of packaged foods, it has ranked in the first place and some of its food brands are Bingo, Sunfeast, Aashirvaad, and Yippee.
The company sells lifestyle clothing under brands like Wills Lifestyle.
They also provide skin and hair care products related to personal care.
It is also involved in the stationary industry which includes classmates and colour crew.
It manufactures and sells safety matches.
The company is engaged in the hotel and service industry and ranks as India's second-largest hotel chain.
It is involved in paperboards and produces high-quality paper.
The business provides global and domestic markets with services such as printing and packaging.
 ITC Infotech Limited is a subsidiary and operates the company business sector
ITC being a multi-market conglomerate with business and is associated with several industries it covers various products as above.
Pricing Strategy
Pricing is the second P in the 4Ps of marketing. Moreover, the diversified and dynamic product portfolio of ITC comes with different pricing strategies. Further, it is one of the most critical factors influencing the ITC marketing strategy. And the most significant positive of the ITC pricing strategy is that they follow economic Pricing by keeping its manufacturing and marketing cost at a minimum.
However, the hike in the excise duty forced the company to hike the price of its premium products.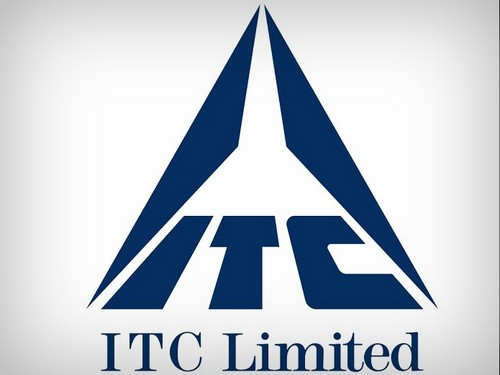 Place & Distribution Strategy
ITC has an unmatched distribution network. Its products are available in more than 4 million retail stores in India. A strong distribution shows its marketing mix place strategy. ITC is constantly trying to reduce the lead time and to make the products reach to the retailers as quickly as possible.
Being an environment friendly organization, ITC is carbon positive, solid waste positive and water positive. Out of the total energy it consumes over 47% comes from renewable sources. E-choupals ensure timely supply of high quality raw materials.
ITC has well integrated manufacturing and Logistics facilities with a wide and deep distribution network. All manufacturing units owned by ITC are hazard Analysis and critical control point certified.
ITC has distinctive agri-sourcing capabilities with farm linkages in over 17 states which provide it with high quality wheat, soya, potato, coffee etc. It has an efficient CRM program for commodity customers.
ITC's Paperboards and Specialty Papers Division has four manufacturing units, eight regional sales offices and over 60 dealers in India.
ITC has over 100 hotels are present in 70 destinations.
ITC's food products are exported to North America, Middle east, Africa and Australia.
Promotion & Advertising Strategy
The Promotion and Advertising strategies are the last and most important marketing strategies and P in 4Ps. The ITC marketing strategy is heavily influenced by its promotion and advertising techniques because it designs the promotion strategies by keeping the brand proposition and target audience in mind. It promotes its products through print, television, radio, and social media.
Further, each product has unique brand ambassadors. For example, ITC's Classmate stationery brand is endorsed by Yuvraj Singh and Soha Ali Khan. Further, its FMCG products, like Sunfeast, are endorsed by Shah Rukh Khan. Several ad campaigns have been launched, which are seen on popular TV channels, broadcasted on the radio, and shown by hoardings. It has also roped in prominent personalities such as Kareena Kapoor and Shahrukh Khan for better visibility.
Thus, these are strategies that come under the ITC marketing strategy.
Competitive Advantage of ITC
As the company has a long market presence it has developed a strong base. This has allowed the business to recognize the customer's needs and expectations to make it financially strong and competitive ahead of its peers.
Through the social initiative, ITC's E-Choupal initiative aimed at making the internet accessible to Indian farmers and their families in the rural part of the country, thus increasing brand presence to the business.
Over the years, they have become a massive conglomerate providing a wide range of goods and services in the FMCG market, IT solutions, from agri-products to food products. Experience in such a diverse range of products and services has enabled the business to emerge in the market.
STP of ITC
As a brand, it serves the needs of a diverse range of market groups by segmenting the population based on common types of features. A mix of regional demographic and psychographic segmentation factors such as occupation, income level, gender, age, area, behaviour, etc. are used by ITC.
Conclusion
ITC Ltd has been upscaling its digital marketing game and establishing its presence in the digital market the company has a strong base and thus its evolving over years. It is also one of the leading producers in various sectors of business. Though it is difficult for the company as they've got multiple competitors across various businesses they need to maintain their reputation and be consistent with their great work and initiative took by them.