Introduction
Britannia is one of India's most respected and successful food brands, with a century of history and nine thousand crores in yearly sales. The company was founded by a consortium of English corporations and is now owned by the Wadia Group. The marketing strategy of Britannia includes its business model, general information, marketing model, and many more.
Britannia is a brand which many generations of India have grown up with and its products are universally liked. Its product portfolio includes a wide range of biscuits, bread, cakes, rusk, and dairy products including cheese, beverages, milk, and yoghurt. The company, best known for its biscuits, also provides a wide variety of dairy items, pre-packaged foods, and bread to suit a wide range of dietary needs and preferences.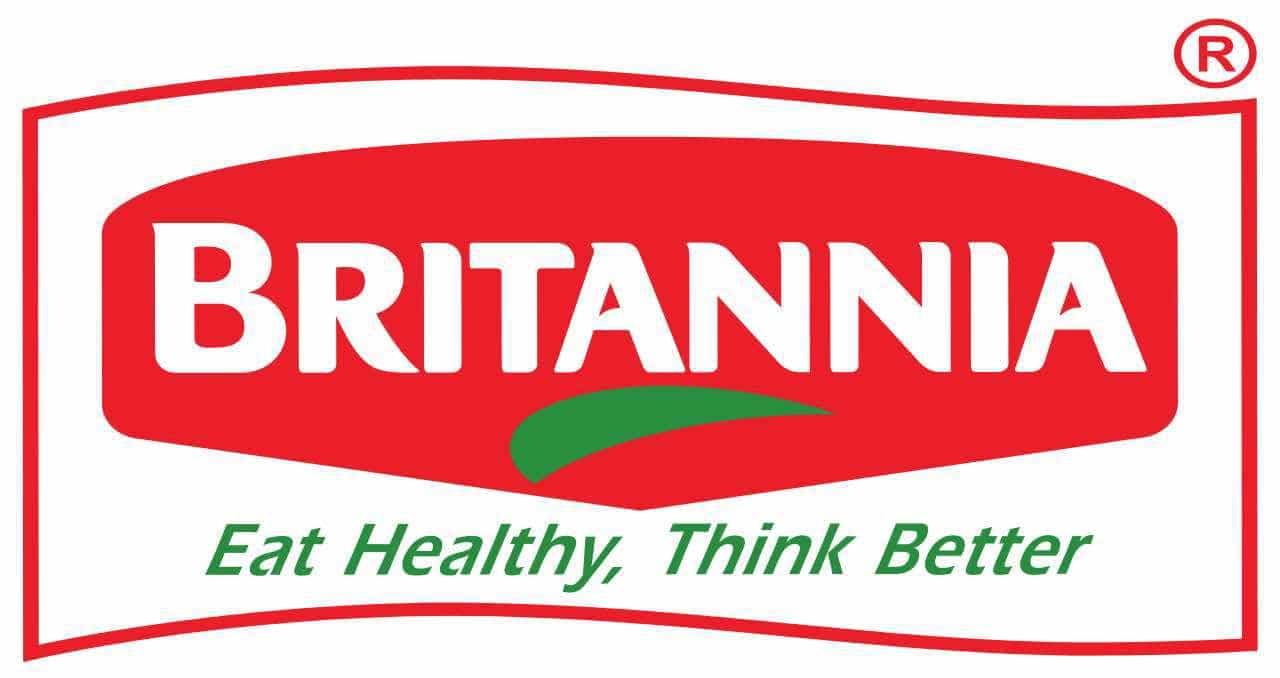 Britannia's marketing strategy and social media initiatives increasingly link taste, cuisine, and life events. Celebrities have also been employed by Britannia to promote various marketing initiatives.
Product Strategy
Britannia produces a huge range of dairy and biscuit products. Biscuits, bread, dairy products, cakes, and rusk make up the bulk of Britannia's product strategy in terms of marketing mix width. Cakes and breads have the highest product line depth, followed by biscuits that include a variety of products. The types of biscuits produced by Britannia include sugar-free, cream, and jam biscuits. Some of its well-known brands include Britannia Nutrichoice, Britannia Marie Gold, Britannia Pure Magic, and Britannia Little Hearts. The most well-known product is the Britannia Tiger biscuit.
Its products are primarily aimed at middle class Indians, who make up the majority of the country's population.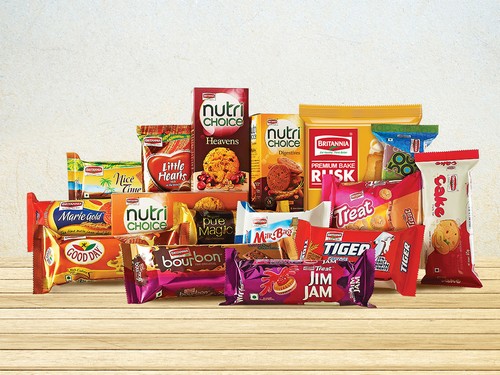 Pricing Strategy
The manufacturing of food is a highly competitive sector. Competition is the cornerstone of Britannia's marketing mix pricing strategy. Additionally, Britannia is forced to engage in a price war with its rivals due to the majority of its customer base being middle-class individuals who are very price sensitive. Britannia makes an effort to bundle its products, which lowers the cost of those products. This is particularly evident in the company's family pack-oriented products. Their pricing discrimination strategy enables them to charge customers who are willing to pay more for better products and benefits larger profits. Britannia's prices are very similar to those of its rivals, particularly those of Parle products, and are almost identical.
Place & Distribution Strategy
The main retail chain used by Britannia to distribute its goods. Due to partnerships with major ecommerce companies, the online segment, which represents a smaller portion of sales, is now feasible. Online stores offer products made by Britannia. Britannia products are available in all major and minor urban areas in India thanks to a strong and extensive distribution network. However, compared to the urban market, the rural distribution network is less effective. As one of the major FMCG companies in India, Britannia primarily relies on distributors, who select dealers and retailers for distribution.
Britannia has agreements with major stores such as Spencer's and Big Bazaar, which stock many Britannia items and offer prominent display space.
Promotion Strategy
Since the brand, Britannia is present for more than 100 years, perception about Britannia is always good and enjoys high brand recall among consumers, this tends to be a great advantage for Britannia. Advertisements for Television, print media and billboards are few of the many techniques used by Britannia in their promotional marketing mix. Britannia has signed agreements with famous personalities to promote their brand, but this has been different for different products. A bigger part of their promotional activities is done in the sports sector. Britannia logo tagged cricket bats endorsed by international players plays an important promotional activity. Britannia also promotes their product as "essential for good health", this captures the mind of consumers as nowadays people tend to be more conscious about the nutrient value of what they consume. Hence, this concludes the Britannia marketing mix.
Britannia's Segmentation Targeting And Positioning (STP)
The segmentation, targeting, and positioning policy of Britannia are listed below:
Segmentation
Understanding different sorts of clients in the community and the traits associated with each category are more accessible using segmentation.
The three segments of the population are kids, mature people, and young people. Treat fruit rolls, and Tiger biscuits are in the Kids category, Good Day and Cream Crackers are found in the Matured category, and little Hearts and Cream Biscuits are two examples of kid-friendly biscuits. 
Targeting
The organization determines which customer categories it wants to serve through targeting, which comes after segmentation.
For the past 100 years, Britannia has produced a variety of goods. It's focused on the elderly and the children who will follow them. Low-income individuals and families are the target market for the Britannia Tiger, while families are the target market for the Britannia Marie Gold. Treat fruit rolls meant to be used on special occasions by children.
Positioning
The process comes to a close with positioning. The company selects messaging or attitude to employ while selling the product after deciding on the target clients.
Britannia has encouraged mothers to purchase Good Day, a daily cookie that makes everyone happy, Little Hearts, a snack for teenagers, and Tiger biscuits for their kids. 
Conclusion
Britannia differs from the standard fare of fast-moving consumer goods businesses regarding advertising. Britannia's advertising and social media initiatives now emphasize the relationships between flavor, nutrition, and precious life experiences. It has easily cornered a sizable portion of the bread, cookie, and dairy markets.