You have come to the appropriate platform if you are a video editor seeking an ideal laptop to enhance your creative abilities. In 2023, numerous powerful laptops will be available to handle the demands of video editing software and processes. Please find below our carefully curated selection of the top 10 laptops for video editing in 2023.
Apple MacBook Pro 16-inch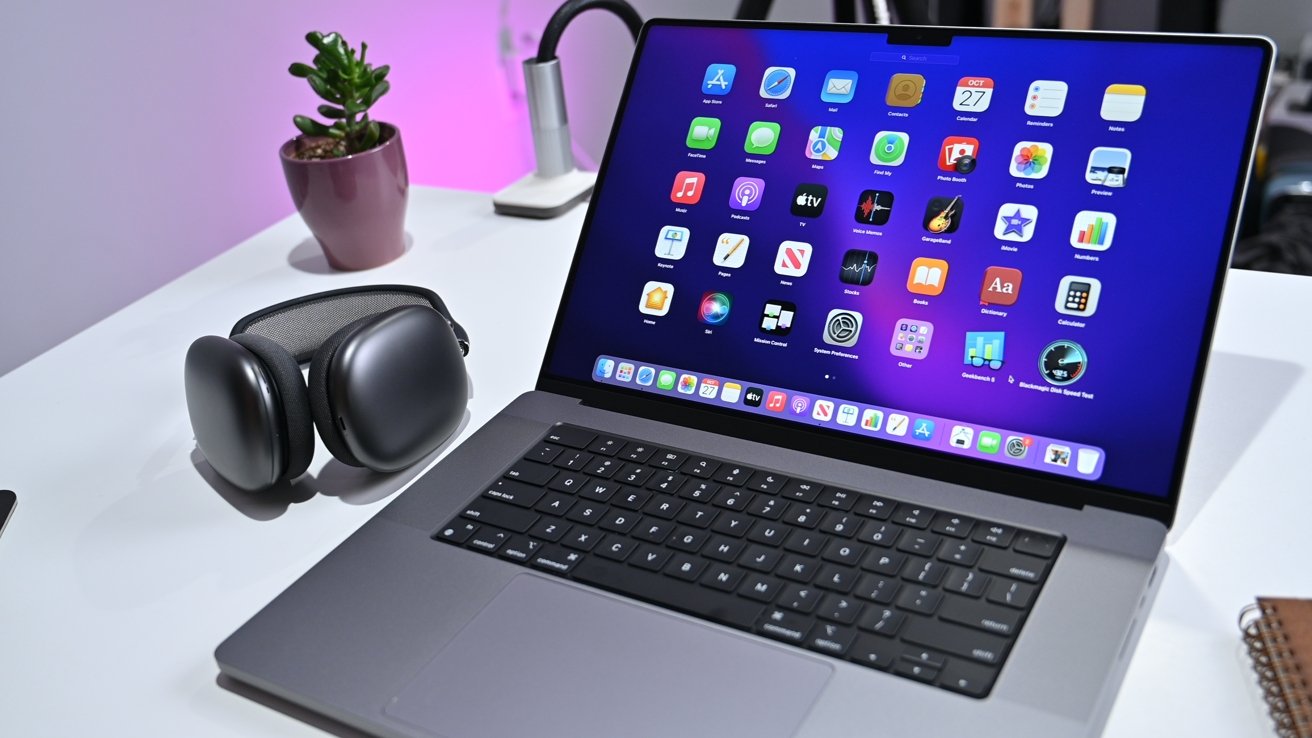 Enabling smooth video editing, the Apple M1 processor-powered MacBook Pro 16-inch substantially increases CPU and GPU processing capacity. The display's Liquid Retina XDR technology ensures vivid hues and an extensive dynamic range. ProMotion technology improves the efficacy of displays even further. The ability to modify specifications enables superior performance.
Specifications:
16GB Unified RAM | 1TB SSD
16.2″ 3456×2234 Liquid Retina XDR Screen
SDXC Slot | FaceTime HD 1080p Camera
Force Touch Trackpad | Touch ID Sensor
Pros:
ProMotion technology
Industry-standard performance
Powerful processor
High-quality graphics
Cons:
Can get pricey with upgrades
Lenovo Legion 5
Although initially intended for gaming purposes, the Lenovo Legion 5 is an exceptional option for video editing due to its emphasis on graphics and computational capacity. Fan speed adjustment facilitates chilling during intensive activities, while a high refresh rate display ensures fluid editing.
Specifications:
2.3 GHz Intel Core i7 14-Core (12th Gen)
NVIDIA GeForce RTX 3060 (6GB GDDR6)
USB 3.2 Gen 1 | Thunderbolt 4
16GB DDR5 RAM | 1TB M.2 NVMe SSD
Pros:
High refresh rate display
High-quality audio
Adjustable fan speed
165 Hz refresh rate
Cons:
Limited to 1TB storage
Internal memory not as high as some competitors
HP Victus 15
Initially designed for gaming, the HP Victus 15's powerful processor and optimised ventilation system demonstrate its prowess in video editing. Although storage capacity is limited, the price-to-performance ratio of this device is exceptional for editors on a budget.
Specifications:
12th Gen Intel Core i5-12500H
8 GB RAM
NVIDIA GeForce RTX 3050
Full HD Display
Pros:
Tailored for visual work
High-end processor
Effective cooling system
Cons:
Relatively lower internal memory and storage
ROG Zephyrus G15 Ultra Slim
The ROG Zephyrus G15 Ultra Slim balances power and portability with its streamlined design and high-performance specifications. The 165Hz display guarantees fluid video editing, while the 8-core processor effectively manages computationally intensive duties.
Specifications:
15.6" 165Hz QHD Display
GeForce RTX 3080
Wi-Fi 6
16GB DDR4
Pros:
Sleek and sturdy design
High refresh rate display
Highly portable
8-core processor
Cons:
Simplistic design
High-level users may require more RAM
Alienware X14 R1
A potent processor and a lightweight design distinguish the Alienware X14 R1. Although external storage may be required, the advanced components of the software guarantee seamless video editing.
Specifications:
NVIDIA GeForce RTX 3060
6 GB GDDR6 12th Gen Intel Core
32 GB Integrated Dual Channel
Pros:
Lightweight and slim
Vibrant display colours
High-end processor
Cons:
Screen size may be small for some editors
Fan noise during operation
MSI Katana GF76
The MSI Katana GF76 features an expansive display and rapid refresh rate to facilitate seamless video editing. It can operate effectively due to its robust processor and graphics card.
Specifications:
Intel Core i7-12700H RTX 3060
Type-C USB 3.2 Gen 1
Windows 11 Home
High-Resolution Audio
Pros:
Large screen for immersive editing
High refresh rate display
Sharp, colorful graphics
Cons:
Potential for overheating
16GB of RAM may be limiting for some users
Apple MacBook Air 13
The MacBook Air 13, which features the most recent M2 processor, balances portability and performance. The device operates silently due to its fanless design, while the vibrant Liquid Retina display improves visual acuity.
Specifications:
Apple M2 8-Core Chip
3.6″ 2560 x 1664 Liquid Retina Display
8-Core GPU | 16-Core Neural Engine
8GB Unified RAM | 256GB SSD
Pros:
Slim and lightweight design
Powerful M2 chip for multitasking
Affordable option for Apple enthusiasts
Cons:
Relatively small screen
Limited storage capacity
Razer Blade 14
Processing speed and display quality are exceptional features of the Razer Blade 14. A durable construction improves portability, while a rapid refresh rate guarantees fluid playback.
Specifications:
AMD Ryzen 9 5900HX 8 Core
NVIDIA GeForce RTX 3070
4″ QHD 165Hz, 16GB RAM
1TB SSD
Pros:
Fast processor for seamless editing
Vibrant display with high refresh rate
Thin, compact, and durable build
Cons:
Fan noise during operation
Dell XPS 15
The stunning 4K UHD+ touchscreen display of the Dell XPS 15 distinguishes it as an exceptional device for precise video editing—the system's robust processor and ample RAM guarantee seamless operation when undertaking intricate editing assignments. The high-quality construction contributes to its overall attractiveness.
Specifications:
Intel Core i9-11900H
NVIDIA GeForce RTX 3050 Ti
32GB DDR4 RAM | 1TB SSD
15.6″ 4K UHD+ InfinityEdge Touch Display
Pros:
Stunning 4K UHD+ touchscreen display
Powerful processor for intensive tasks
Ample RAM and storage for multitasking
Premium build quality
Cons:
Acer ConceptD 7
The Acer ConceptD 7 is tailored for professional video editors, offering outstanding colour accuracy on its 4K UHD IPS display. With a powerful RTX 3080 graphics card and substantial RAM, it efficiently handles demanding editing software. While slightly heavier, its performance capabilities make it a top contender.
Specifications:
Intel Core i7-11800H
NVIDIA RTX 3080
32GB DDR4 RAM | 2TB SSD
15.6″ 4K UHD IPS Display
Pros:
Exceptional colour accuracy for professional editing
High-performance graphics card
Ample RAM and storage capacity
Quiet cooling system
Cons:
Relatively heavier and less portable
How to Choose the Best Laptops for Video Editing
A powerful and proficient laptop, capable of handling intense work, is required for video editing. When shopping for a laptop to use for video editing, it's essential to keep in mind the following details:
Processor (CPU)
The central processing unit is the brain of your laptop. Go with a high-end, multi-core CPU like an Intel i7 or i9 or an AMD Ryzen 7 or 9. The video editing software runs well on these CPUs.
RAM
The memory requirements of video editing software are substantial, mainly when working with high-resolution video. Aim for 16 GB of RAM at the minimum and 32 GB if you can afford it.
Storage
An extensive and quick storage solution is necessary due to the size of video data. When comparing SSDs and HDDs, read/write speeds are the most noticeable difference. Aim for a 1TB SSD if you can afford it, or at least 512GB.
Graphics Card (GPU)
Quickening the rendering and playing processes is a specialised graphics card. If you're looking for top-tier performance, graphics cards like NVIDIA's GeForce RTX series or AMD's Radeon Pro are your best bet.
Display
For precise video editing, a high-resolution screen is required. A 4K screen is preferable, but a Full HD one will still do the job. An IPS panel has broad viewing angles and accurate colour reproduction.
Ports
Check if the laptop contains the ports you need. Connectivity options like HDMI for external displays, USB-C or Thunderbolt for quick file transfers, and an SD card slot for camera video input are all crucial.
Battery Life
Consider the laptop's battery life if you intend to do a lot of mobile editing. Batteries drain quickly while editing videos, so having one that lasts a long time is ideal.
Build Quality
Video editing may burden a laptop, so a well-built computer that can endure the heat and stress is crucial. Try to get a laptop with a robust chassis and a sound cooling system.
Budget Considerations
Prioritise features and choose a price range depending on your requirements. Going for top-tier features is tempting, but balancing performance and cost is more important.
Software Compatibility
Make sure the laptop runs the video editing program of your choice. There may be hardware prerequisites for using some applications.
Portability
Think about whether you'll need a mobile laptop for on-the-go editing or whether you'll be using the device mainly in a stationary studio or office. While travelling, a smaller, lighter laptop is more convenient.
User Reviews and Recommendations
Learn about its real-world effectiveness and dependability by reading reviews written by actual customers. You could also ask for suggestions from people you know who work in the video editing industry.
Select the ideal laptop to fuel your creativity and facilitate effortless editing sessions by carefully considering these characteristics and coordinating them with your video editing demands. Have fun revising!
Conclusion
Ultimately, your budget and particular needs will determine which laptop is optimal for video editing. Each of these laptops possesses distinct advantages, accommodating various preferences and requirements. By considering the features of your video editing process, you will discover the ideal companion for your artistic pursuits.
 FAQ
1. Is a dedicated graphics card necessary for video editing?
A dedicated graphics device is indeed a prerequisite for video editing efficiency. It expedites operations such as rendering and playback, leading to enhanced editing experiences. For optimal performance, consider alternatives such as the AMD Radeon Pro or the NVIDIA GeForce RTX series.
2. What is the importance of RAM in video editing laptops?
The function of RAM is critical in video editing devices. It ensures that the editing software can process large files and high-definition footage without experiencing any latency and permits seamless multitasking. Aim for a minimum of 16GB of RAM; for more intensive endeavours, consider 32 GB.
3. Should I prioritise a high-resolution display for video editing laptops?
As verified, a display with a high resolution is required for precise video editing. It provides colour accuracy and the ability to see fine details, both of which are critical for work at the professional level. For an optimal editing experience, seek out a laptop with a display resolution of 4K rather than a minimum of Full HD.