Introduction
Microsoft Corporation is an American multinational technology corporation. Microsoft's best-known software products are the Windows line of operating systems, the Microsoft Office suite, and the Internet Explorer and Edge web browsers. Its flagship hardware products are the Xbox video game consoles and the Microsoft Surface lineup of touchscreen personal computers. The business model of Microsoft includes its business plan, revenue model, its competitors, SWOT Analysis and many more.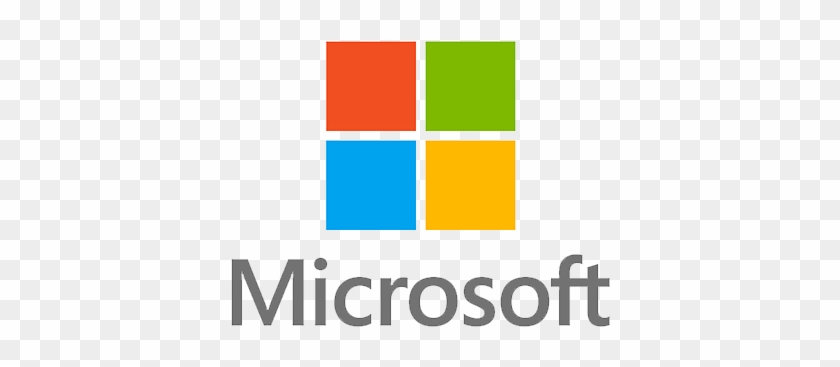 The corporate headquarters, informally known as the Microsoft Redmond campus, is located at One Microsoft Way in Redmond, Washington.
Microsoft line includes Microsoft Office, Azure (cloud and AI), Xbox Games, LinkedIn, GitHub, productivity applications, management tools, browsers, and more.
Business plan
Microsoft's business model is about providing cloud infrastructure and highly integrated software tools for business customers. Microsoft offers software that covers the most common business needs. It ranges from office productivity apps to tools used by developers to build their own software. Microsoft often touts the openness of its products and platforms.
Revenue model
Microsoft makes money by providing cloud resources and a wide range of software to businesses. Some of its products are also used by consumers, but business customers are Microsoft's core focus. Microsoft makes money through three core business segments:
Productivity and business processes: The segment consists of products and services developed for productivity and information, and represents about one-third of Microsoft's revenue. Its flagship is the Microsoft Office software suite. Besides, there are LinkedIn, the professional social network, and Dynamics, the cloud-based solutions for business apps, such as ERP or CRM.
Intelligent Cloud: The other third of Microsoft's revenue is made up of its public, private, and hybrid cloud services, such as Microsoft SQL Server, Windows Server, and Azure. Besides, there are enterprise services, like Microsoft Consulting, to help customers plan and implement Microsoft products.
Personal Computing: The final third comprises the products and services created to improve users' experience. The main example is, of course, Windows, with the licenses in devices. Other solutions include Xbox games and consoles, advertising in Bing (the search engine), and sales of devices and PCs.
Competitors
SWOT Analysis
Strengths
Office 365: Definitely, the most famous productivity software on the market, Microsoft Office's tools and services are one of Microsoft's flagships;
Windows: Another Microsoft flagship, Windows is simply the most used operating system on the planet, with a vast majority of computers using it globally.
Convenient Software: A universal comment about Microsoft's products is their ease of use. No matter which product you will use from Microsoft, you will notice it is very simple. For example, Windows is extremely convenient to use. Compared to other operating systems like Linux OS or macOS, Windows feels like child's play. Many of Microsoft's other products are also easy to use. This means that even people without much technical knowledge can use Microsoft's products.
Huge Market Capitalization: In terms of market capitalization, Microsoft is one of the top dogs in the world. As we have already mentioned, Microsoft's market capitalization is around $2.6 trillion. This company only trails Apple. Most of Microsoft's capital comes from its operating system, Windows. Besides, Skype, Xbox, Microsoft Suite, and other products from Microsoft hold a fair share of this sheer amount.
Market Share: Microsoft is the world's second-largest tech company in terms of market share and market value. The company falls under the category of the world's top five cloud service providing companies like Google, Oracle, IBM, and AWS.
Loyal Database of Customers: Microsoft has the largest database of loyal customers, approximately 1.2 billion people are using the office and the users of Office 365 are 60 million. The reason billion people use MS Office every day is that they trust the brand and it's reliable.
Weaknesses
Need for a license: Life is not a bed of roses. Microsoft Office's applications require a license to be used, especially when it comes to companies using them for their employees to collaborate. Plus, it is a relatively high price;
Non-modifying features: Most features cannot be modified, which forces the user to look for new alternatives for their needs;
Incompatibility: Often, Microsoft Office's tools become incompatible with previous versions of software, including not only older Windows' versions but macOS' as well.
Forgering: It cannot control the illegal use of its software business, especially operating systems in developing countries such as China and India. According to reports, the Windows operating system has been hacked several times. Microsoft is vulnerable due to an increase in cybercrime.
PC Market Overexposure: MS hardware products like PC and hardware are at the mercy of vendors and currency exchange rates. Its shipment gets delayed and puts the company's reputation in a vulnerable position.
Opportunities
Professional qualification: As big as it is, Microsoft can always offer specialization courses and professional qualifications, based on its own software and applications, to clients anywhere in the world;
Promotional packages: For both its software applications and operating system, Microsoft can come up with trials and promotional packages, especially for enterprises and large companies.
Leverage the power of the customer network: Microsoft is largely embraced by customers, so if they can create some momentum for their existing condition, they'll stand to gain a lot.
Make the most of their current rankings: As mentioned earlier, Microsoft seems to have a lot of money. They have a great chance to develop the best software in the world with their sophisticated programmers and big money.
Threats
Competition: It faces strong competition in several areas of technology, with other major companies in the industry, such as Google, Apple, IBM, and Oracle, suffering from competitive pressure;
Free similar apps: The competition is also with small developers, that often create similar applications to Microsoft Word or OneNote, for example, and offers them for free in stores for platforms such as iOS, Android, macOS, and Windows itself.
Imbalance in workforce: The company has faced criticism for its imbalance in the workforce with significantly fewer women and minority employees;
Customer shifting demands: Customers are switching from purchasing laptops and PCs to purchasing smartphones and tablets, markets where Microsoft has little market share.
Conclusion
It is one of the Big Five American information technology companies, alongside Alphabet (Google), Amazon, Apple, and Meta (Facebook).