Introduction
At the core of Zomato's strategy lies innovation and agility. Being able to keep up with the increasingly dynamic food delivery landscape in a country full of foodies is Zomato's big secret. The marketing strategy of Zomato includes its business model, general information, marketing model, and many more.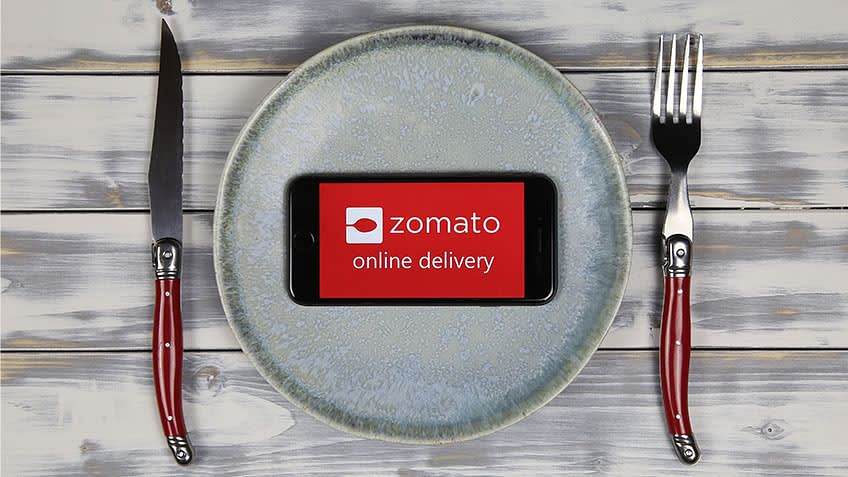 Zomato is much more than a restaurant listing. It is a restaurant directory, an online meal delivery platform, and a dine-out platform all rolled into one. Zomato is currently available in 24 countries, including Sri Lanka, Australia, only a few Middle Eastern nations, and many more. Zomato follows a mixed marketing strategy that has successfully kept the traffic coming, thereby driving the sales. The brand has always focused on innovation and agility.
Zomato's Business model
Zomato essentially has 4 main wings:
Food delivery – Zomato delivers food to customers
Dining out – Users can discover restaurants, look through their menus and book tables via Zomato
Materials supply business to restaurants – Zomato provides raw materials to restaurants
Zomato Pro – The premium subscription that comes with very high discounts
Revenue model
Zomato makes money by charging a commission from the restaurant owners. They also have a gold & silver subscription plan but the major revenue comes from restaurant owners.
Zomato charges a commission of 7% of the total order value, along with delivery and payment gateway charges. Some restaurants also have to pay a platform fee of INR 99.
Apart from this, Zomato makes money through its ad network. Restaurants can pay to get better placements of their ads on the platform which will drive more users. Dining out is essentially also monetized through advertisements — which account for 70% of its revenue.
Finally Zomato Pro, the paid membership, generates part of its revenue.
SEO Strategy of Zomato
SEO strategy has no other alternative and Zomato uses it to the fullest extent. As we have already seen that most of its traffic (over 66%) comes from searches made online. Zomato drives around 99.44% of organic traffic and the rest comes from paid marketing campaigns. This proves that Zomato is fueled by a foolproof SEO strategy along with working hard enough to keep the brand soaring in the Google organic SERP results.
Social media Marketing
Zomato is a household brand on social media, not just for its services, but also for the fantastic material it develops to connect with its vast client base. Social media is the heart of Zomato's marketing strategy. Every platform has a different type of audience. Zomato is present everywhere with its engaging content for every platform. If you are a social media user, you can't ignore Zomato. Its unique & innovative marketing strategies can attract anyone. The brand not just shares memes about external themes, but it may also poke fun at itself.
Consider its Twitter profile, which is full of amusing stuff that ultimately emphasizes on the brand's services. Zomato recognizes that food cravings are genuine. As a result, it produces content that is humorous while also prompting the viewers to get meals from them.
Billboard Marketing
Zomato's graphic advertising is as enticing as the company's other marketing tactics. Since its inception, the company has produced some of the finest graphic advertisements. Zomato constantly comes up with great ideas to score highly, whether it's through video ads or billboards.
Popular Ad Campaigns
1) Mann kiya, Zomato kiya
This is a popular ad campaign by Zomato featuring Hrithik Roshan. The marketing message of this ad is to make customer order food when they want not when they need.
2) Har Customer Hai Star!
This is also a successful marketing campaign of Zomato featuring Hrithik Roshan. The marketing message of this ad is, Zomato value there every customer whether it's a big movie star or not.
3) Zomato's Love Expressed Ad
This is a very emotional ad campaign. It got lots of views and like on social media platforms. The marketing message of this ad is, share your emotions with Zomato's delivered tasty food.
Target Audience
Zomato's target audience includes people between 18 to 35 years of age who have access to smartphones and are comfortable using apps. It targets two kinds of customers: The first group includes people who want to order their food at home and the second group includes people who prefer to dine out. In a lot of cases, these groups overlap. It offers food delivery to those who need it delivered as well as gives incentives to people to dine out through its Zomato Gold program.
Positioning
Over the years Zomato has positioned itself quite well as a platform that brings restaurants, suppliers, users, food suppliers, and logistics partners together. It aims to create a world where the food producers and suppliers are bonded well with their consumers and work with mutual cooperation
Conclusion
Zomato definitely knows what it's doing with its marketing strategy. Not only is it one of India's original unicorns and one of the largest players in India's multimillion dollar food delivery business, it's also refreshing, down-to-earth and to the point when it comes to its marketing strategy.