Introduction
Nestle is a Swiss multinational food and beverage conglomerate operating its business in India under the name of Nestle India. Nestle is a brand that has successfully reached every age group in India. It is one of the biggest names in the Indian consumer goods market. The marketing strategy of Nestle includes its business model, general information, marketing model, and many more.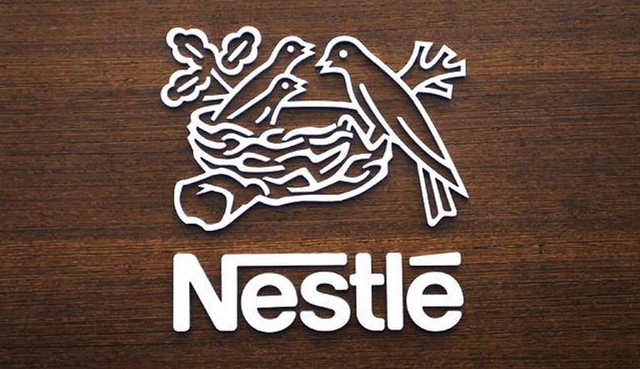 Nestlé, being one of the world's major food manufacturing corporations, has a remarkable product selection. The company's goods are known for their exceptional quality and almost always include a distinctive characteristic that helps them distinguish out from other options on the market. Nestlé's goods are sold in more than 187 countries throughout the world. The corporation has a significant effect on the global market.
Nestlé went to great lengths to ensure that its goods were available in as many areas as possible, allowing it to reach a wider audience. Europe accounts for the majority of the company's sales and profits.
4P's of Marketing
Product Strategy
Since the beginning, Nestle's product strategy has been to develop consumer goods that have nutritional value and can be a part of daily life. They have introduced brands like Cerelac and Lactogen, baby food, and dietary supplements such as Milo, a health drink for teens.
Apart from that, under the umbrella, there are brands like-
Nescafe instant coffee
Nestle Gold Crunchy oats and corn flakes
Chocolate brands like Kit Kat, Barone, Munch, Milkybar etc.
A range of probiotic drinks, milk and yoghurt brands like GREKYO, Nourish Dahi etc.
A range of instant noodles, pasta and sauce brands like Maggi
Nestle offers a diverse range of products, including food, beverages, pet food, and health and wellness products. The brand's product portfolio caters to different segments of the market and includes well-known brands such as Nescafe, KitKat, and Purina. Nestle's products are of high quality and cater to consumers' diverse tastes and preferences.
Pricing Strategy
Nestle barely positioned itself as a high-end or premium brand. The company has always planned on targeting the biggest demographics, that is, the lower to middle-income groups. Due to this, it has always priced its products reasonably to create a sense of "value for money" among consumers.
This has significantly helped Nestle to establish itself as the largest food production company not only in India but in the world. If we look closely at the Nestle pricing strategy, it follows a price skimming strategy, where the initial price of a product is higher. Then looking at the market response, the prices are lowered over time.
Companies typically determine their product prices based on either its market worth or its perceived value. If you set market prices, you'll generate high sales but earn low margins. If you sell premium products, you'll get high returns but risk the chance of low sales.
Nestle balances both competitive and value-based pricing strategies to stay afloat. It also uses the strategy of bundle pricing for some of its products, like Maggi and Munch. They now sell the product in bundles of 16 packets in one or more.
Promotional Strategy
Nestle's promotion strategy includes advertising, sales promotion, public relations, and personal selling. The brand's advertising campaigns, such as the "Good Food, Good Life" campaign, focus on promoting the health and wellness benefits of its products. Nestle also uses sales promotions, such as discounts and coupons, to incentivize consumers to try its products. The brand's public relations efforts focus on building brand reputation and engaging with consumers through social media and other channels.
Nestle's marketing mix has been instrumental in the brand's success in the highly competitive food and beverage industry. The brand's focus on creating high-quality products that cater to diverse consumer needs, coupled with a well-crafted pricing, distribution, and promotion strategy has helped Nestle maintain its position as a leading player in the market.
Place Strategy
The company has been extremely clever with its distribution strategy as well. It focuses more on offering product mixes and presenting consumers with a maximum number of Nestle products.
With it's diversified and broad product portfolio, Nestle has been able to make its product available to the end consumer through its extensive network of distribution. Developing nations have been the biggest opportunity for a company like Nestle as there is challenges & opportunity in penetrating the market. Nestle uses multi-channel strategy to distribute its products.
For example, they place ketchup sachets with Maggi bundle packs, promoting both products simultaneously. Not only does it cost zero in promotion, but it also reduces cost in terms of distribution.
People Strategy
With such a wide range of products in different categories, Nestle serves different pocket size too. Being a global company it caters to the changing needs of the population of a particular nation aptly & competitively.
Target Audience
Nestle's target audience includes individuals of all ages, from infants to seniors. The brand's infant formula products cater to new mothers, while its chocolate and confectionery products appeal to children and young adults. Nestle's range of coffee and tea products targets adults, while its health and wellness products cater to seniors.
Competitors
Below are the top 11 competitors of Nestle:
1. Unilever
2. Kraft Foods
3. Dr Peppers Snapple
4. Danone
5. Mars Incorporated
6. Hershey's
7. Parle Products Ltd
8. General Mills
9. Danone
10. PepsiCo
11. Coca Cola
Nestle's STP
Segmentation
People looking for good quality, branded products like foods, dairy products, baby food, pet food, confectioneries, etc.
Target Market
Urban middle and upper middle class
Positioning
Nestle is a world class company providing good quality, healthy and tasty food and beverages
Conclusion
Nestle India is one of the largest conglomerates catering to fast-moving Indian consumers and has around nine manufacturing facilities in different regions of India.