Introduction
Airtel is the brand name of Bharti Airtel Limited, an international telecommunications services provider. The marketing strategy of Airtel includes its business model, general information, marketing model, and many more.
Airtel was the brand used when Bharti Cellular Limited first started providing services out of Delhi. This company grew over time to become India's top mobile network operator and the fourth-largest network provider overall in terms of customer base. Currently operating in 20 nations in Asia and Africa, Airtel is present worldwide.
The top category contributing to Airtel's backlinks is the internet and telecom and business and industry. Computers and electronics, jobs and education, and arts and entertainment are the other sorts that all contribute equally.
Airtel has perfected its decentralized business model called as 'Minute factory model' which focuses to build high usage and low cost customer base to increase its profitability. This successful model has also been adopted by Airtel's competitors.
Airtel's Target Audience
Airtel uses a variety of advertisements to primarily target seniors and people in the 15 to 25 age range. It also targets the mass category of low-income young urban social people. From elites to non-elites, Airtel supports everyone through its business and financial Programmes.
Competitive Advantage
With the formation of Indus tower & partnering with Idea & Vodafone for Indian Operations, Airtel has extended its infrastructure in the extreme parts of the country for nationwide penetration, creating  competitive edge over other players in terms of low operational cost, better network connectivity, coverage, low call drops & better customer service.
Airtel developed a sustainable advantage through its excellent network of telecom towers. In many locations, newer entrants found it cheaper to rent Airtel's existing infrastructure rather than setup new towers. Also spending extensively on advertising & promotions helped it to become a market leader. Word of mouth is one of the strongest forms of promotions & Airtel has completely leveraged that. Airtel is always known for its innovation and some of its products were the lifetime prepaid, Airtel live, Hello tunes, My Plans, M-check are pioneer strategies & the list is never ending.
Airtel Product Strategy
Airtel provides a wide variety of services in the field of telecom. The summary of the products in the marketing mix of Airtel are described as below:
• Mobile Services: Airtel provides both voice and data service to its customers. Currently Airtel has got the largest customer base in India crossing over 358 million. Airtel was the first one to provide 4G services in India. Also Airtel provides a variety of low cost plans for its voice and data services. Airtel mobile service can be classified into:
o Prepaid service eg. Recharge offers , roaming packs, blackberry packs, Family share pack, Handset pack etc.
o Postpaid service eg. Bill payment, My Plan, Roaming plans, other special offers etc.
o Other value added service eg. SMS, MMS, Hello tunes, Airtel Money, Airtel Live, 2G 3G 4G internet, voice mail, DND services etc.
• Telemedia Services: Airtel provides broadband services across 87 cities in India. Some of the products offered are 4G homes internet service, broadband internet connection, Dongels and routers for 4G and 3G services.
• Digital TV services: Airtel TV provides over 540 HD channels with superior picture quality. Airtel Digital TV+ setup box also allows user to record TV programs that can be watched later.
• Airtel business: Airtel provides variety of Information and communication Technology services like data centre, network integration, tower infrastructure service to other business, government and carrier customers.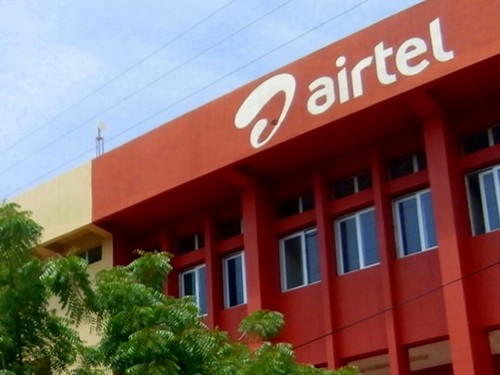 Airtel Price Strategy
Airtel follows a competitive pricing strategy because of the huge competition in telecom segment in India from competitors like Reliance Jio, Vodafone etc.
The pricing strategies of all telecom companies are monitored by Telecom Regulation Authority of India to ensure fair prices are being charged to all customers. Hence, despite regulation, the most important aspect in the pricing strategy in the marketing mix of Airtel is based on competitive pricing strategy.
Airtel provides flexibility to its customer to choose and customize their plan according to their preference and pay tariff according to chosen pack (eg. MyPlan service to customer to choose their plan and pay price accordingly).
The aim of Airtel's pricing strategy is customer retention by providing them with combo offers to boost revenue.
Airtel pricing strategies in broadband segment is also of very low cost and attracts huge customer base to avail affordable plans. Airtel faces tough competition in terms of price war with other telecom companies like Reliance Jio and the customer loyalty for any telecom company is nearly zero and entirely dependent on price of services, so Airtel offers its basic product like call, data, SMS and other value added services at a cheap rate
Airtel Place & Distribution Strategy
Airtel sells its service through distributers and retailers, which form the basis of place strategy in the marketing mix of Airtel. Airtel has got a wide distribution network which spans across 20 countries.
Airtel's intensive distribution network enables it to cover the remotest area. Airtel uses retail stores, convenient stores, roadside stalls etc to make its service available to customers. Airtel makes its service available through businesses like paan shops, chemist's shops, groceries shops etc.
Airtel has also launched 'Project leap' in the year 2015 to expand its coverage to over 5 lakh villages. Under this project, Airtel will spend 60 thousand crores over a period of next three years to expand its network and make its services available across India.
Airtel also offers a dedicated 24 customer support service team which can be reached online or through telephone to report any issue or solve customer queries.
Airtel Promotion & Advertising Strategy
The promotional and advertising strategy in the Airtel marketing strategy is as follows:
Introducing new items, boosting sales conversion rates, obtaining social media subscribers, addressing a target market, and engaging existing consumers are all part of a company's advertising strategy, which aims to increase brand awareness and sales.
Airtel is an established and well known brand in telecom sector. Airtel organizes a strong promotional campaigns for its services utilizing all media channels from TV, print, events, social media etc. Hence the promotion strategy in the marketing mix of Airtel is extremely comprehensive i.e. they do a 360 branding.
Airtel has also got a good presence on social media like Facebook, Twitter etc. Which it uses for its service promotion and solve queries of customers. Airtel also engages in public relations like Education campaigns, girls child awareness campaigns etc.
Airtel Campaign & Digital Marketing Strategies
Digital marketing tactics for the Airtel campaign:
While taglines like "one-touch Internet" are appealing to Gen X and older generations, Gen Z has found significant success with jingles like "Har Ek buddy Jaruri Hota hai" and "Jo Tera hai, Wo Mera hai."

Using slogans like "Sab Kuch Karo, Fir Sahi Chuno," Airtel has run numerous campaigns with this theme.

Famous persons like Sachin Tendulkar, A R Rahman, and Vidya Balan have also supported the businesses in the past, which has helped to promote a favorable perception among the public.
Bharti's new "pen to Question" campaign from Airtel emphasizes the company's goal to respond to every customer's question, learn promptly from mistakes, and prevent a recurrence. Airtel now has the top position on the ad diagnostics index.
Airtel People Strategy
Customers group consist of all 3 segments A, B & C with their distinctive needs but majorly it is targeting B segment which is Middle class with aspirational needs & is the fastest growing segment. To cater the corporates clients & A-class they have dedicated workforce. Airtel deals in both B2C & B2B customers.
Airtel focuses on 'Win with people' approach for its effective business strategy. Airtel has got an employee base of 18179 with a commendable employee engagement score of 79%. Airtel invests heavily in the training and development of the skills of its employees.
Airtel's Talent First Strategy focuses on building entrepreneurship and leadership skills in employees. The people strategy in the marketing mix of Airtel focuses on hiring the right talent, training them and rewarding them. Airtel also promotes gender diversity in its organization by promoting women friendly working policies.
Airtel promotes itself as a learning organization where all employees follow a learning development plan based on their career aspiration. Airtel also gives rewards and recognition to indentify and retain talent within organization.
Airtel Process Strategy
Airtel process for providing service to its customer is very easy and streamlined. Airtel process focuses on providing a reliable and responsive service to its customers. To get a plan or new connection the customers can directly go to any Airtel's service centres or contact the support service to activate/deactivate a plan.
Airtel's customer can get their queries resolved 24*7 by contacting the customer support number from anywhere across India. Airtel also opened India's first Open network initiative under Project Leap that displays network strength across India. This transparent policy allows customer to check network strength and coverage and report any issue easily.
Airtel also allow its customer easily to identify various plans and pick the most suitable plan. Airtel customers are free to evaluate the services and then can carry on or switch to a different brand using number portability. Airtel focuses on delivering optimal services without loss of quality through their commitment towards its customers.
Airtel Physical Evidence Strategy
Airtel retail outlet and relationship centres serves as a service point to its customers. The Company-Owned-Company-Operated Airtel stores try to serve its customer in the best possible way by providing a one stop solution for all customer needs like instant connection, dongle and broadband connection etc. These stores provide a superior customer experience with excellent look and feel of all the outlets and convenient location within any city.
Airtel products like sim card cover and recharge vouchers are beautifully designed to appeal to the customer. Airtel provides its digital TV services through its set top boxes which are easy to configure and use. All these products acts as a differentiating factor for Airtel service marketing. Hence, all these help in summarizing the marketing mix of Airtel.
Conclusion
Airtel can win over consumers from all walks of life because of its advertising initiatives. In addition to its domestic interests, the company is involved in foreign trade in Africa, Sri Lanka, Bangladesh, and the Channel Islands. When an organization like Airtel expands globally, it always encounters controversy. It's been in the spotlight for its support of social causes, most recently the victims of the flooding in Kerala, and its efforts to address privacy concerns. Airtel has persisted through it all, showing a rise in net profit and an expanding profit margin from year to year.