Introduction
Two major players in this rapidly evolving Confectionery industry are Britannia Industries and Parle. Britannia and Parle are the two food majors of India in the field of biscuits and bakery products.
FMCG sector is the 4th largest growing sector in the Indian economy with Household and personal care products accounting for 50% of the FMCG sales in India.
The Indian biscuit market size is estimated at 40,000 crores in 2020, indicating approximately 5 percent of the global market. The Indian market is estimated to post a Compound annual growth rate (CAGR) of 9 percent to 62,000 crores by 2025. This growth will increase India's share in the global market to approximately 6 percent by 2025.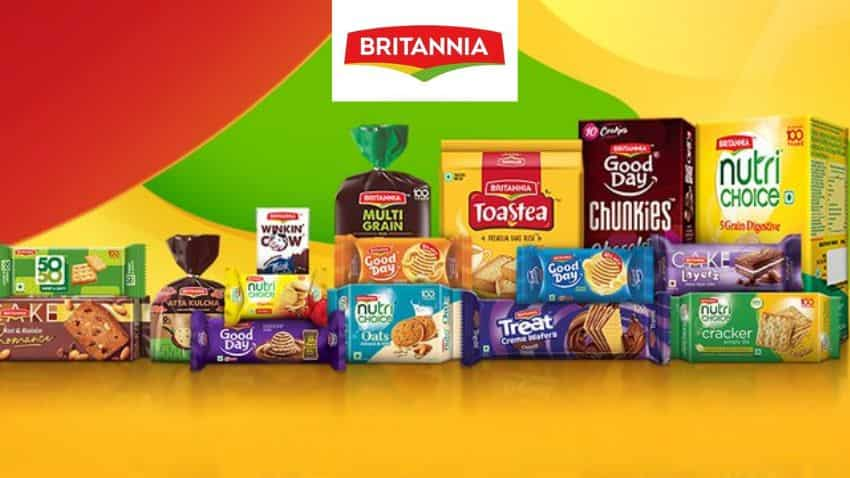 PARLE VS BRITANNIA
| | | |
| --- | --- | --- |
| Description | Britannia | Parle |
| | | |
| Nature of business | Public ltd | Family run business |
| No of manufacturing units | 5 own ,40CMU | 8 own units ,60 CMU |
| Market share ( value) | 32.80% | 32.94% |
The massive reach of ParleG glucose biscuit in rural India is widely acknowledged— where almost 50% of its sales come from rural India. Between ParleG and Britannia, they control over 70% of India's huge biscuits market.
Britannia Industries is leaving no stone unturned to maintain its winning run in the Rs 40,000 crore Indian biscuit industry. Not only has it deepened its rural distribution which has traditionally been a stronghold of Parle, Britannia has been particularly targeting North India, where Parle is strong.
Product Portfolio
Parle with its Parle G, Kraxkjack and manaco where as Britannia has Good day, Marie gold, Creams. Britannia dominated the premium segment of biscuits where as parle dominated the mass, low premium biscuits, things were pretty predictable but for the entry of new players have changed that status.
| | | | |
| --- | --- | --- | --- |
| Category | Britannia | Parle | |
| Glucose | Tiger | Parle -G | |
| Marie | Marie Gold | Parle Marie | |
| Salty snacks | 50-50 | Krack Jack | |
| Choco chips | Good day | Hide n seek | |
| Milk | Milk bikis | Milk sakhti | |
| Bourbon | Bourbon | Hide n Seek | |
| Nice | Nice | —— | |
| Multi grain | Nutri choice | —– | |
| Cream | Cream Treat | Kreams | |
| Cookie | Good day | 20-20 | |
Comparison
Entry of new players have changed that status. Now that ITC and Priya gold are trying to break into their market and have established them selves as important players in biscuit market.
These two major biscuit producers has are now forced to innovate products by the consumers to create brands which could be differentiated.
Both are trusted brand are ranked in top brands for biscuit ,both have a long history of brands.
The Major difference though is that where Britannia is revenues from bakery products is around 90 %, share of biscuit sales is around –80% for parle.
Recently two categories has seen major ad war are bourbon and salty snacks.
Parle has come up with new bourbon under its hide and seek umbrella brand.
Pitching against Britannia s popular bourbon which has 70% market share of the bourbon biscuits.
Parle upped its TV ads by roping in Hritik roshan. Similarly Parle has re jigged its Krack Jack biscuits to Britannia's 50- 50 eating up its market share.
Krack Jacks with new packaging and TV ads of Krack and Jack promoting the brands. It would be interesting to see what impacts these would have on the sales of these two biscuits.
Financials
| | | | | | | |
| --- | --- | --- | --- | --- | --- | --- |
| S. No. | Name | CMP (Rs.) | P/E | Mar Cap (Rs.Cr.) | Div Yld (%) | ROCE (%) |
| 1 | Nestle India | 22852.3 | 86.69 | 220332.09 | 0.96 | 137.75 |
| 2 | Britannia Inds. | 5083.9 | 60.32 | 122455.03 | 1.42 | 48.85 |
Britannia currently has a 26 percent share in the milk biscuit category, but it is resolute to increase its market share in the milk plus glucose category where it presently holds a 4 percent share only.
Popularity
The main vastness behind Parle's growth comes from the back of its flagship brand, Parle-G. The last one year has seen a considerable amount of down-trading which benefitted Parle-G because of its low-cost pricing of 2.
In fact, Parle-G was the sought-after brand of several Government agencies and NGOs which bought in bulk to distribute to migrant workers. Due to its pocket-friendly pricing, the preference for trusted brands during the pandemic also gave Parle-G a distinct advantage.
The Edelweiss report says that Parle gained significant market share from smaller players in FY21, which helped to narrow the market share gap with Britannia industries. In FY18, Britannia had a 30.8 percent share and Parle was neck-to-neck at 29.1 percent. Britannia widened this gap by 5 percent in FY20.
However, Britannia had emphasized its Stock Keeping Units(SKUs) last year and had focused more on its value-added brands such as Marie, Milk Bikis, and Good Day. Varun Berry, Britannia MD, had stated about an 80:20 strategy, wherein the company would focus on 20 percent of its portfolio, which churned 80 percent of its revenue.
Britannia Industries has been constantly trying to maintain its winning run in the 40,000 crores Indian biscuit industry. Not only has it deepened its rural distribution which has traditionally been an iron grip of Parle, but Britannia has also been particularly targeting North India, where Parle is strong.
Conclusion
Britannia industries are determined and working towards a hostile growth in the past few years and if Parle will maintain the current growth momentum it would definitely be an attention-grabbing piece of evidence.